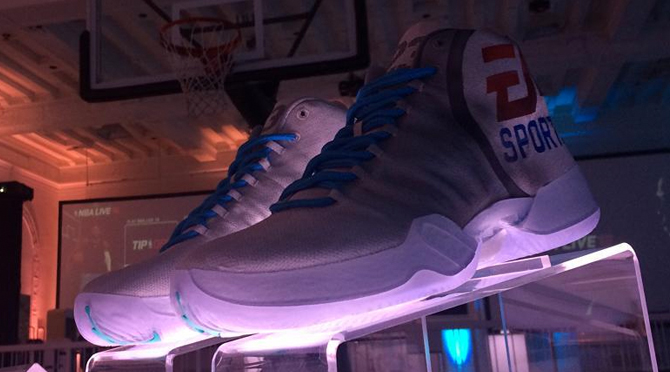 by Brendan Dunne
Sneaker customizer Mache is responsible for this meta footwear moment, in which EA Sports commissioned a pair of Air Jordans featuring the same image of Russell Westbrook used for the cover of their upcoming game NBA Live 16.
The silhouette here is the Air Jordan XX9, the same sneaker that Westbrook is wearing on the cover in question. And so, there's a sneaker-on-sneaker moment thanks to the hand-painted work of Mache.
This pair was on display at Jordan Brand's Terminal 23, an invite-only space for brand-led runs and events, over the weekend. Don't expect this pair to ever hit retail, although Jordan Brand did cover similar ground with this release.