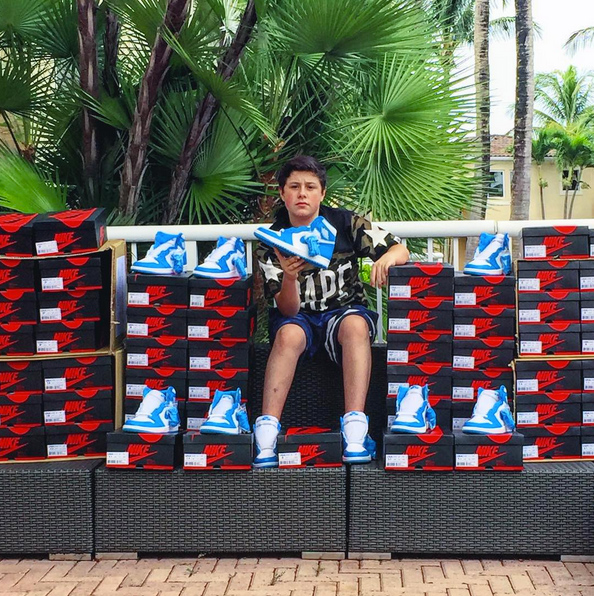 by Rajah Allarey
For years, reselling has been of the most hotly debated topics in the sneaker community. While many hate it, others see it as a necessary evil. But if there's one thing that riles up sneakerheads more than anything, it's when a person poses a shot with dozens of pairs of a coveted model intended for resale. Such is the case with a user by the name of benjaminkickz on Instagram.
In a recent post, young Benjamin shared an image of himself sitting amongst dozens of pairs of the still unreleased Air Jordan 1 "UNC." While some might admire his entrepreneurial spirit, others are more likely to share their disdain with him especially considering his youthful appearance. Whatever the case, Benjamin seems to be fairly confident in what he does as his website's slogan boasts, "Your Sneaker Plug Ain't Shit."
If an image like this does get your blood boiling, our advice is to simply to keep it moving. If patience isn't one of your virtues and you can't live without a pair of the UNCs, well, now you now know where you can cop them early.