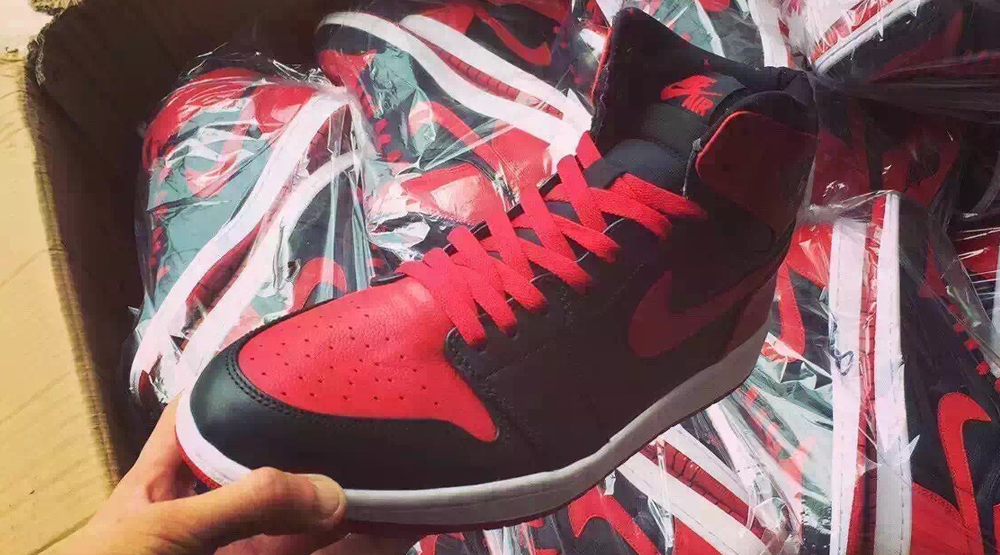 by Brendan Dunne
It looks like bootleggers just cranked out a bunch of fake pairs of "Banned" Air Jordan 1s.
The images here depict a batch of the sneakers, which seek to emulate the texture of the leather on the legitimate version of this Air Jordan 1. The fakes also go the extra mile by using the graphic pattern that shows up for the lining.
It's unclear where these fakes will show up when the people producing them try to cash in, but anyone in the market for a pair of "Banned" Jordan 1s should definitely use caution purchasing pairs in the near future.