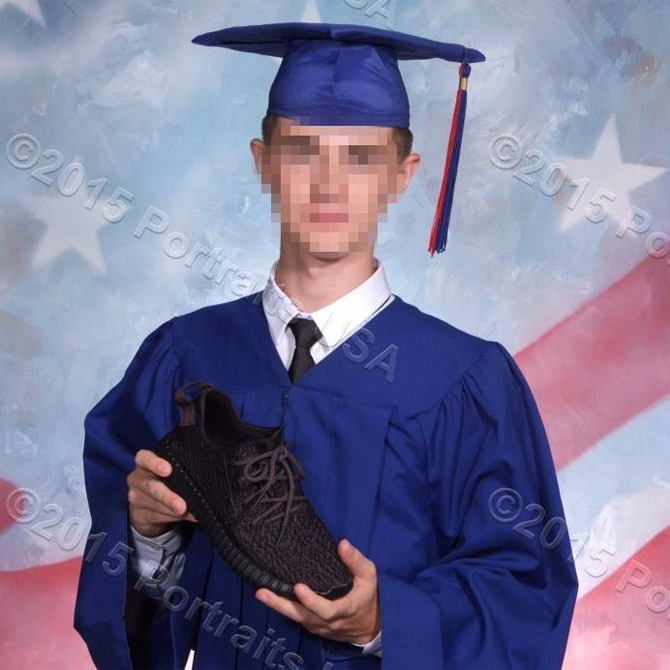 words by Rajah Allarey

Graduation photos are usually a source of great pride - a picture of accomplishment to forever capture a priceless moment in our lives. It can also be the source of laughter and regret depending on the situation.
This picture might fall into the latter, as a student recently chose to have his graduation portrait taken with a pair of the black adidas Yeezy 350 Boosts. We can assume he's a sneakherhead, but is this something he'll regret down the road? Maybe. Maybe not. But for now, hopefully he's ready for the attention he's about to receive from the sneaker community.