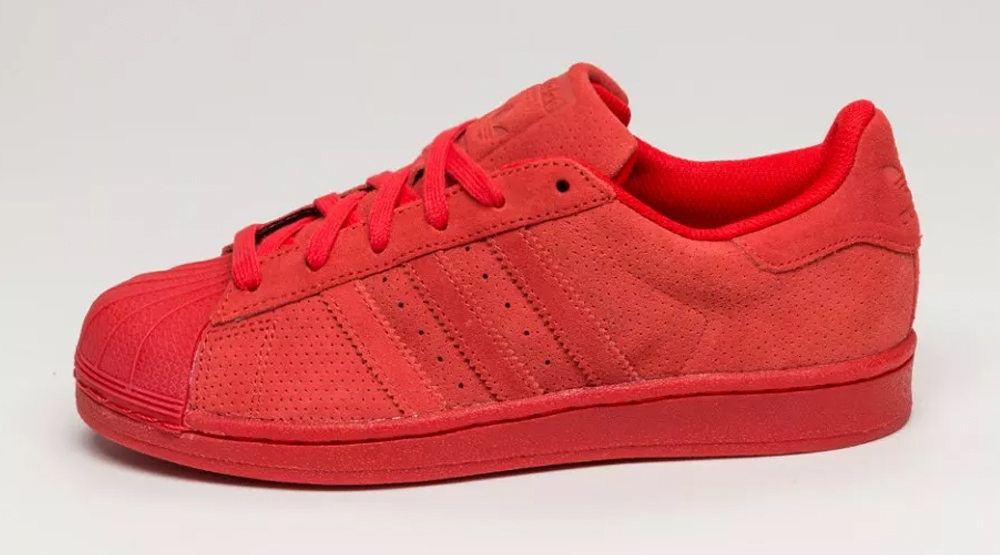 by Brendan Dunne
For anyone who somehow missed out an all the other red sneakers to release this year, there's yet another pair.
This time around, the adidas Superstar is donning the tonal look that's so frequently been taken advantage of recently. This isn't even the first time the shoe has gone this route in 2015 – there was a "City Pack" of releases featuring a red entry for London (fortunately, this one is set apart from the "London" with a perforated suede upper).
This red take on the adidas Superstar is available in a variety of sizes now from Euro shops like Asphalt Gold.