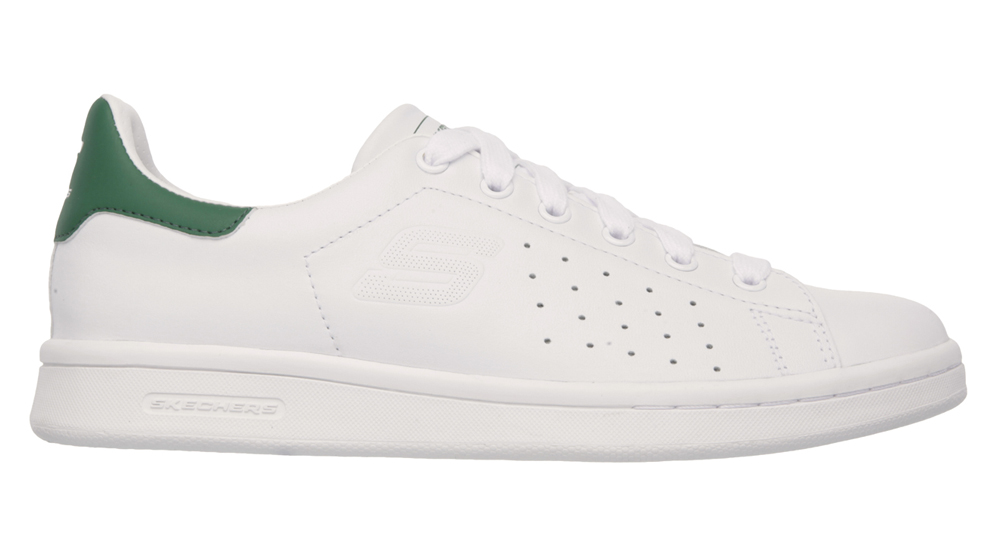 by Brendan Dunne
The adidas Stan Smith is adidas' best selling sneaker of all time, so it's not exactly surprising that other brands are trying to lift the model's aesthetic and make some money off it.
Skechers is the latest culprit with the above "Onix" sneaker. The design is incredibly similar to the iconic Stan Smith from the tab on the back, to the side perforations, right down to the stitching on the upper.
According to Darren Rovell, adidas has filed a lawsuit accusing Skechers of ripping off its Stan Smith to come up with this model.
Adidas has recently been very willing to protect its intellectual property in this manner, having sued Marc Jacobs earlier this year over its alleged misuse of the brand's three stripe mark.
UPDATE: Adidas has provided a statement on the lawsuit:
"adidas filed a lawsuit today against Skechers to protect its valuable intellectual property and put an end to a long-term pattern of unlawful conduct by Skechers to sell shoes that infringe adidas' rights. adidas will not stand silently while Skechers copies the iconic Stan Smith shoe and uses terms like 'adidas Originals' and 'Stan Smith' as keywords on its website to divert customers looking for authentic adidas shoes. We believe Skechers' unlawful behavior, which also includes misappropriation of adidas' SUPERNOVA and Three-Stripe trademarks, needs to stop now."
The "misappropriation" beyond that of the Stan Smith design references the Skechers SUPERNOVA shoe, which borrows its name from a line of adidas runners, and this model that uses a three-stripe motif across its upper.
The statement also mentions Skechers' use of the keyword "Stan Smith" on its website, an example of which is available here.