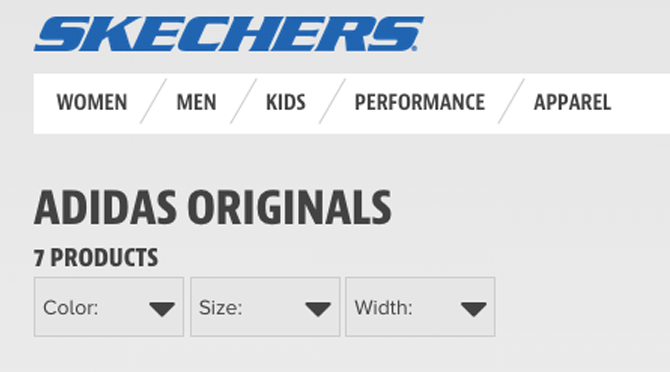 by Brendan Dunne
One of the more amusing pieces of evidence in the lawsuit adidas filed against Skechers over alleged sneaker ripoffs lies in the source code of Skechers' website.
In its complaint, filed this week in Oregon, adidas charges that Skechers not only sought to deceive shoppers by making a sneaker that looks almost exactly like the adidas Stan Smith, but it also used keywords on its website to direct users searching for "Stan Smiths" toward its knockoff Onix shoe.
Adidas captured the offending source code, which appears below, on Sep. 7, 2015.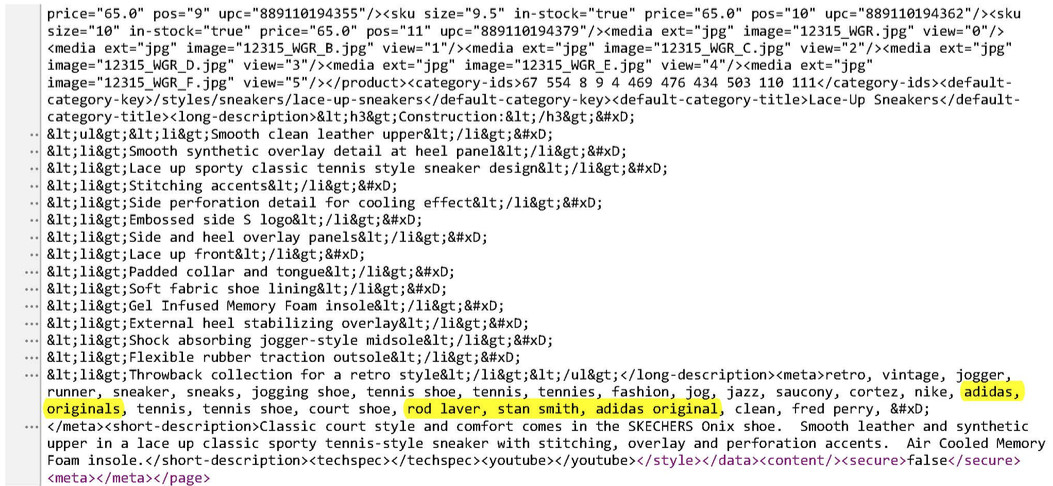 The html features metadata stuffed with keywords like "adidas originals," "rod laver," and "stan smith." It's also got references to other sneaker companies with instances of "cortez," "nike," and "saucony." Anyone searching any of these terms on the Skechers website will see the Onix shoe in the results.
Skechers appears to have already reacted by removing the metadata in question from the source code of pages for offending sneakers like the Onix. However, it's not taken care of the problem entirely – users who go to its site and search "Stan Smith" or "Adidas Originals" will still see the ripoff shoe in the results. It appears that Skechers is doing plenty more of this keyword stuffing, as queries like "Chuck Taylor" and "Nike Air" also yield significant results.