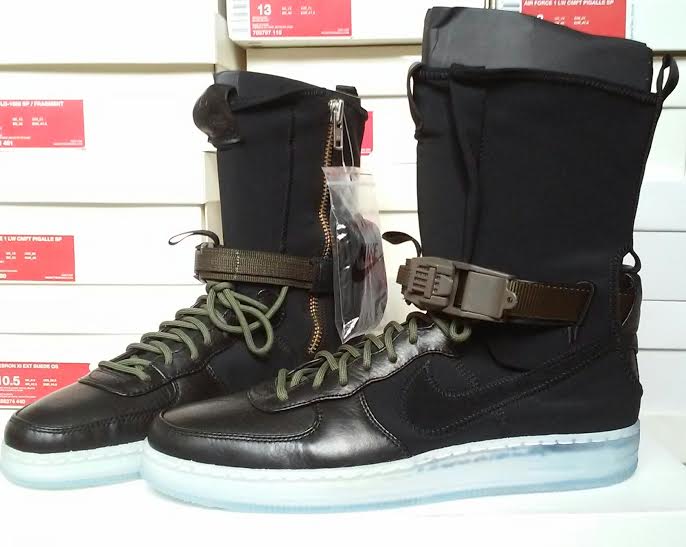 by Brendan Dunne
If the zippered Acronym x Nike Lunar Force 1s weren't bizarre enough, there's another even stranger shoe out there from Acronym's Nike collection.
The sneaker is again of the Air Force 1 persuasion, but this time features a tall bootie treatment sort of in the same vein as Riccardo Tisci's Air Force 1s, only this one appears to be made of Nike's Tech Fleece. The boot has all sorts of zippers and straps, which keep the design in line with Acronym's design approach.
This pair has slim soles as it's of the Nike Air Force 1 Downtown persuasion.
There is no sneaker release date, or confirmation of a retail arrival, for this curious Acronym x Nike creation. There is a pair floating around on eBay.