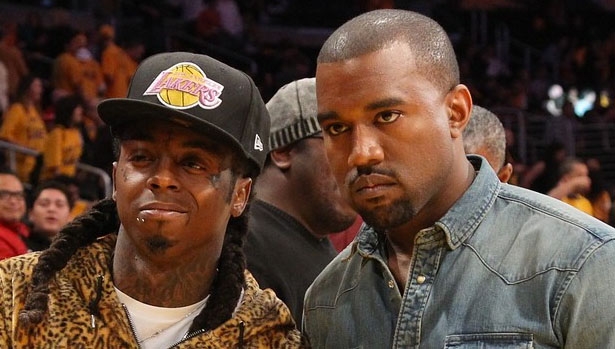 by Brandon Richard
Despite proclaiming his love for adidas, James Harden was recently caught in a pair of Air Jordans. While he technically wasn't breaking any rules, due to his Nike deal running through the end of September, it certainly wasn't a good look. But it's far from the first time an endorser was spotted wearing the sneakers of a company they weren't being paid by.
Unlike deals drawn up for professional athletes, celebrity sneaker endorsements typically aren't exclusive ventures. Entertainers are paid to wear and promote a brand's footwear and apparel, but often show up to events wearing product by rival brands. This isn't necessarily the wrong approach though. In fact, we contend that endorsers wearing multiple brands is actually a good thing.
How many celebrities have strayed away from the brands they pitch for? We've put together a list of 10 examples. Check it out and let us know if you see a problem with celebrity endorsers mixing things up.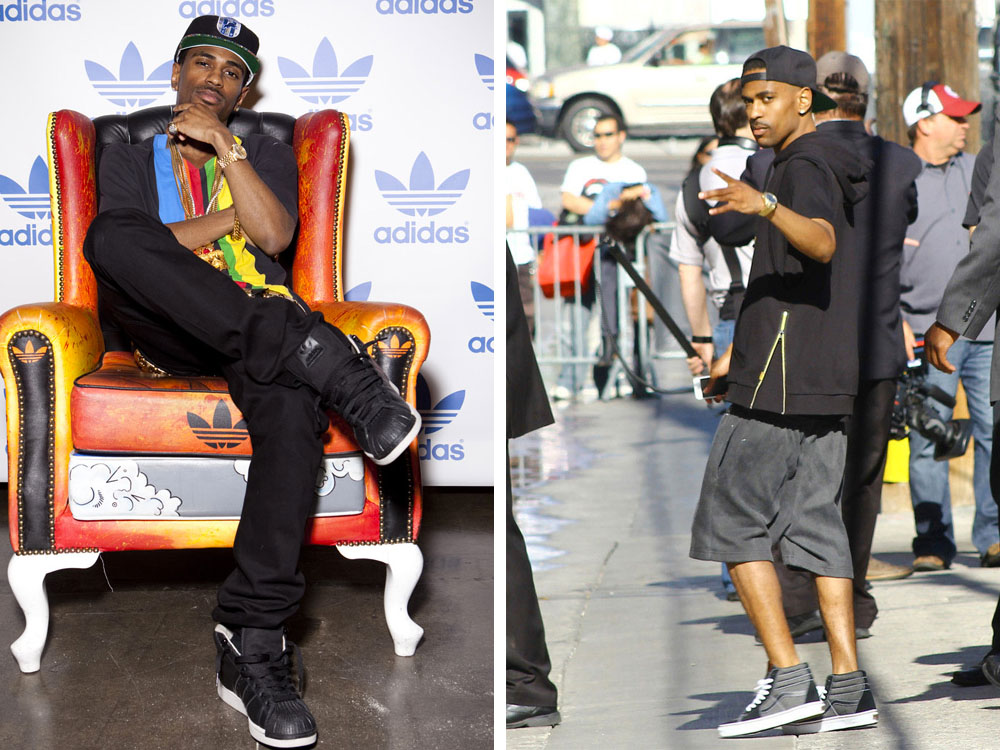 Endorses: adidas
Wears: Vans, Nike, Jordan
The Detroit Player is about as loyal to adidas as a celebrity endorser can be, but he switches things up from time to time. He particularly likes to wear designs by his friend Kanye West, which was made easier by Ye's jump to adidas.
---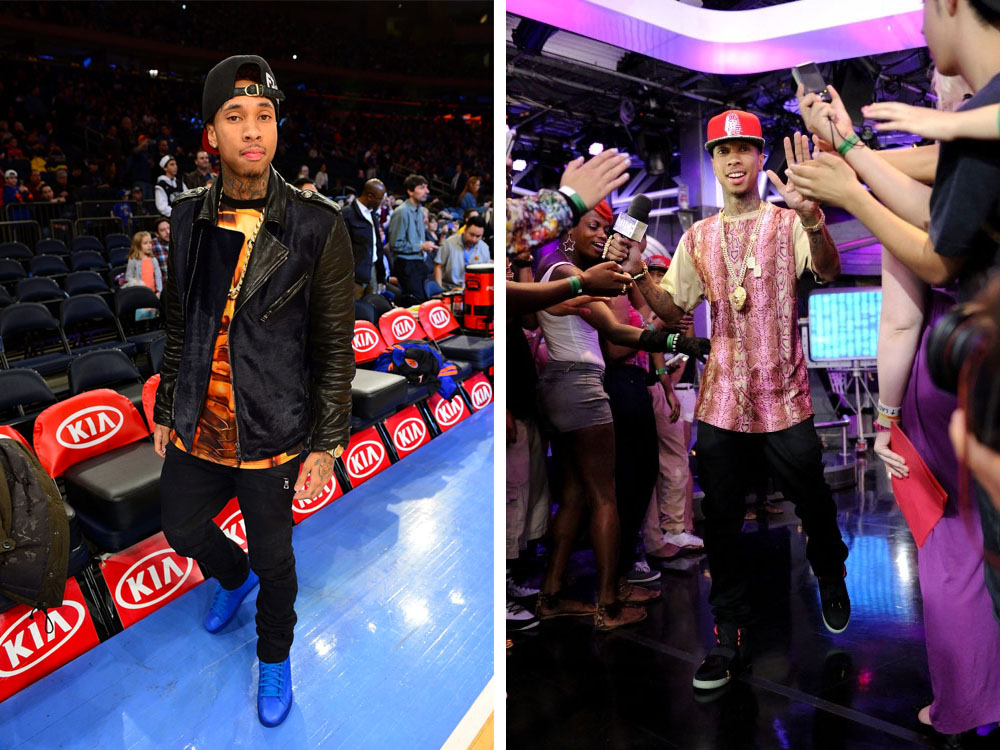 Endorses: Reebok, L.A. Gear
Wears: Nike, Jordan, adidas
To his credit, Tyge wore T-Rawws damn near everywhere he went for about a year. However, he occasionally stepped out in Nike Yeezys and hooped in Jordans. Since signing to L.A. Gear, he's kept up his multi-brand approach, being seen in adidas Yeezys in addition to his own kicks.
---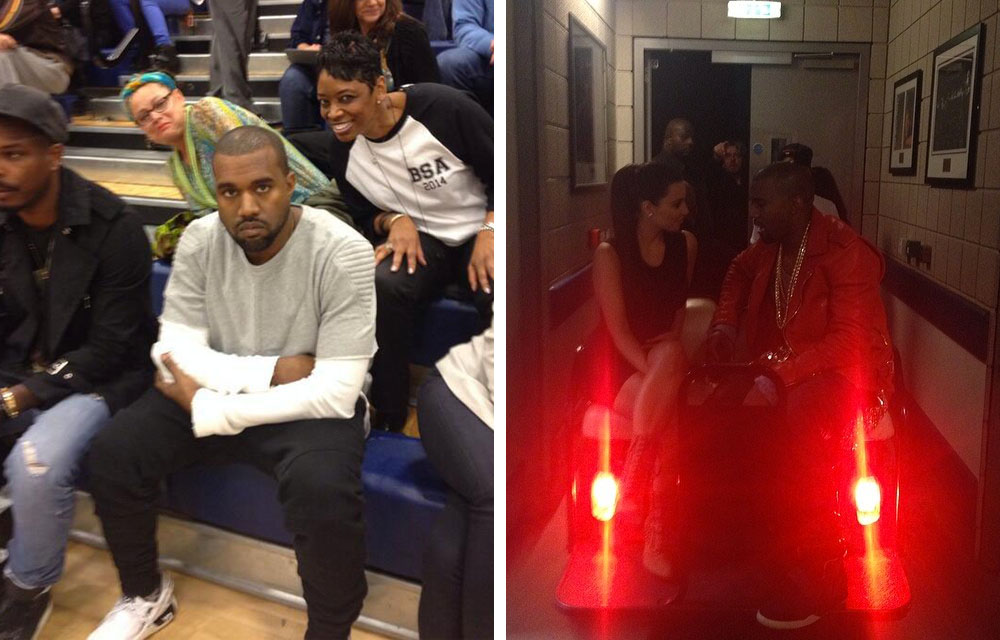 Endorses: adidas
Wears: Nike
It was his own shoe, so it's understandable. But Ye was frequently spotted wearing Nikes in the months following the announcement of his adidas deal.
---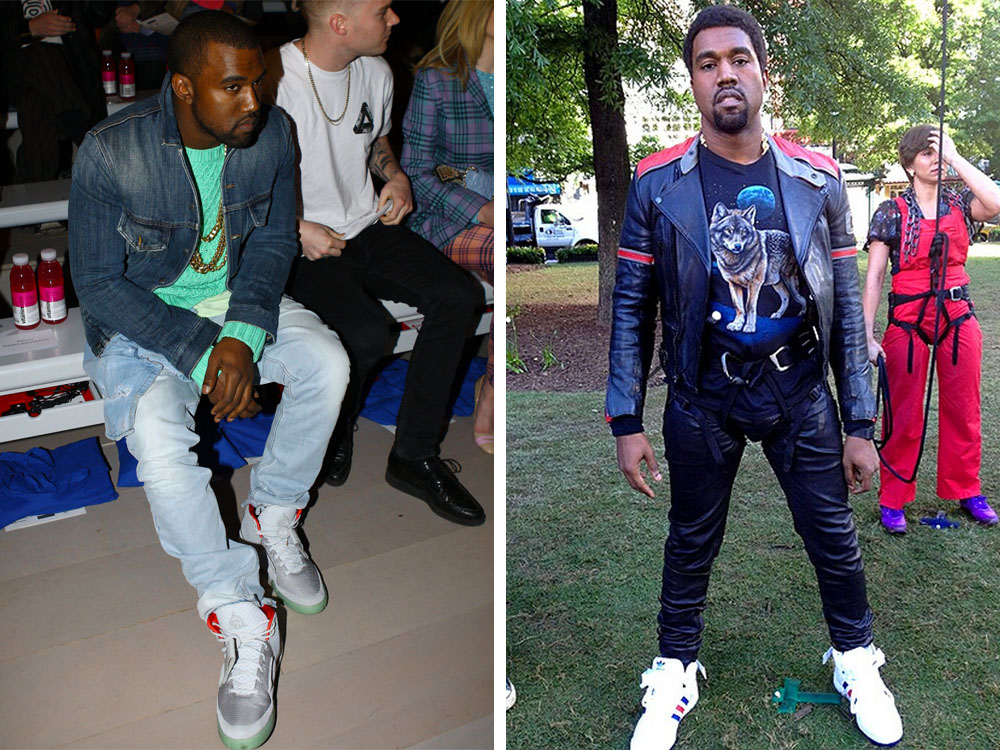 Endorsed: Nike
Wore: adidas
Of course, 'Ye also stepped out in adidas a few times while he was designing Nikes.
---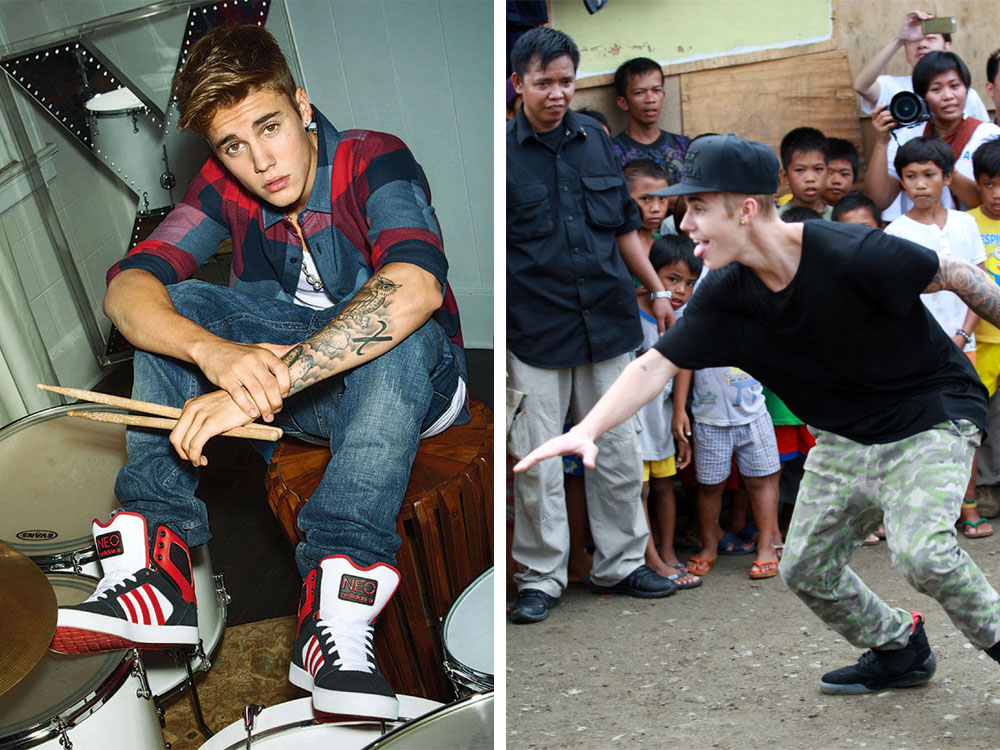 Endorses: adidas NEO
Wears: Supra / Vans
The pop star is the face of adidas' youth-focused NEO line, but has been a loyal wearer of Supra for years.
---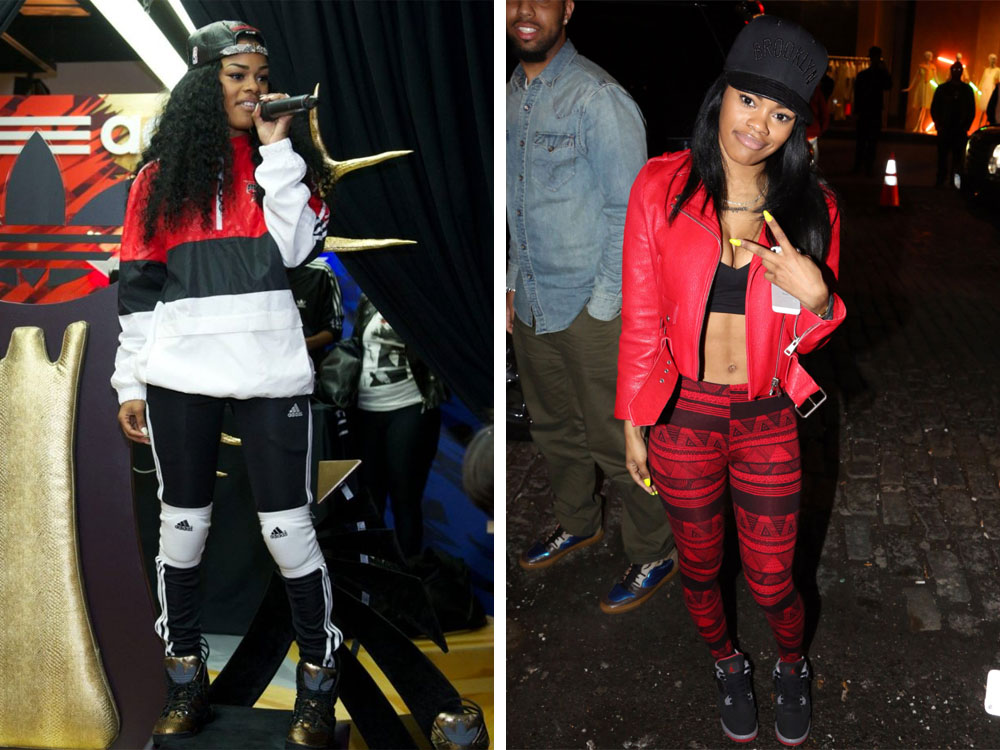 Endorsed: adidas
Wore: Nike, Jordan
Teyana wasn't featured in global campaigns, but she worked on her own adidas shoe and was preparing to drop the second colorway before the relationship abuptly ended. She was always an Air Jordan kind of girl though, and made sure to show us that throughout her time as part of the adidas family.
---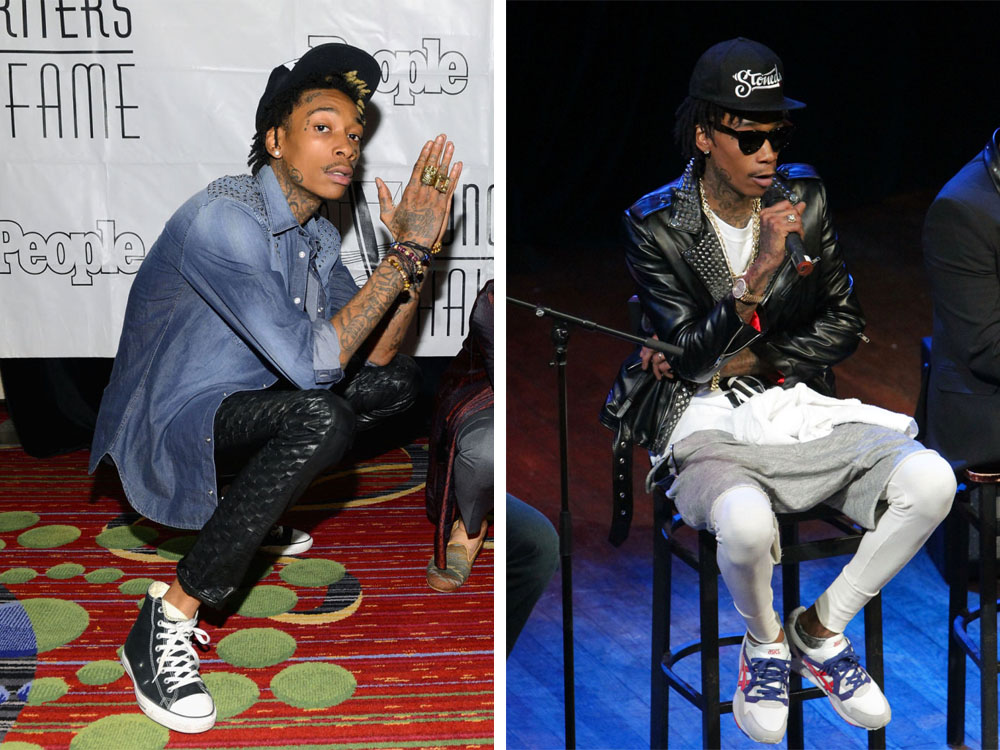 Endorses: Converse
Wears: ASICS, Nike, Jordan
Wiz hasn't given up on his Converse collection, but he's been frequently seen wearing Jordans and Forces. He even broke out a pair of ASICS for a pre-Grammy event last year.
---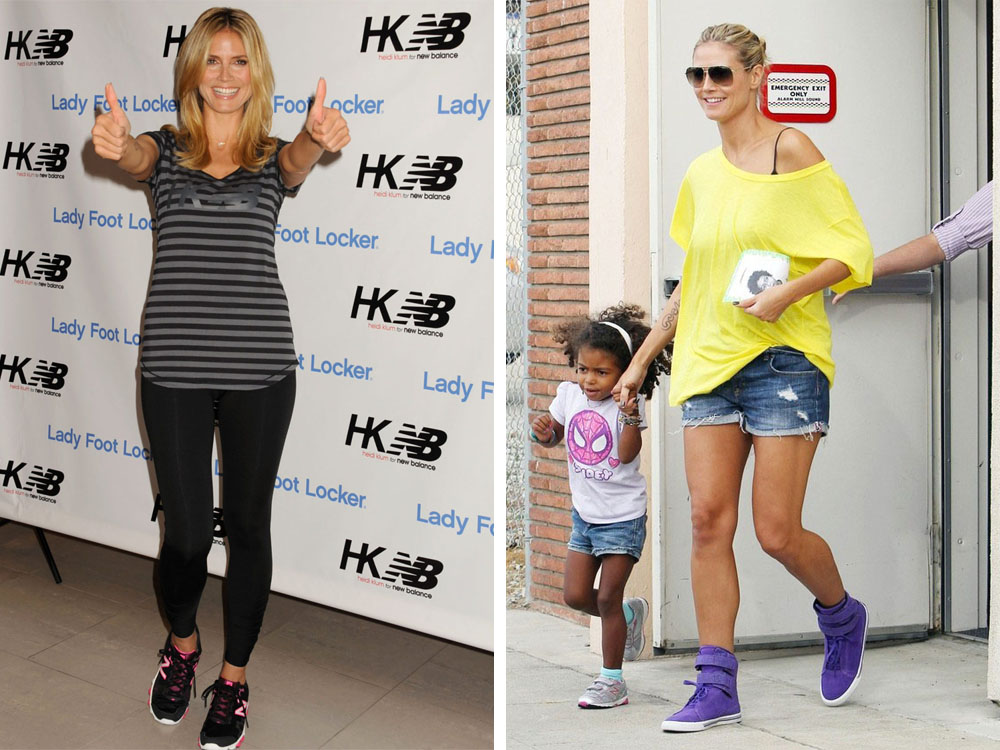 Endorses: New Balance
Wears: Supra
The German supermodel has been successfully rolling out women's sportswear collections with New Balance since 2010. However, when Heidi isn't working out, she's almost always laced up in Supra.
---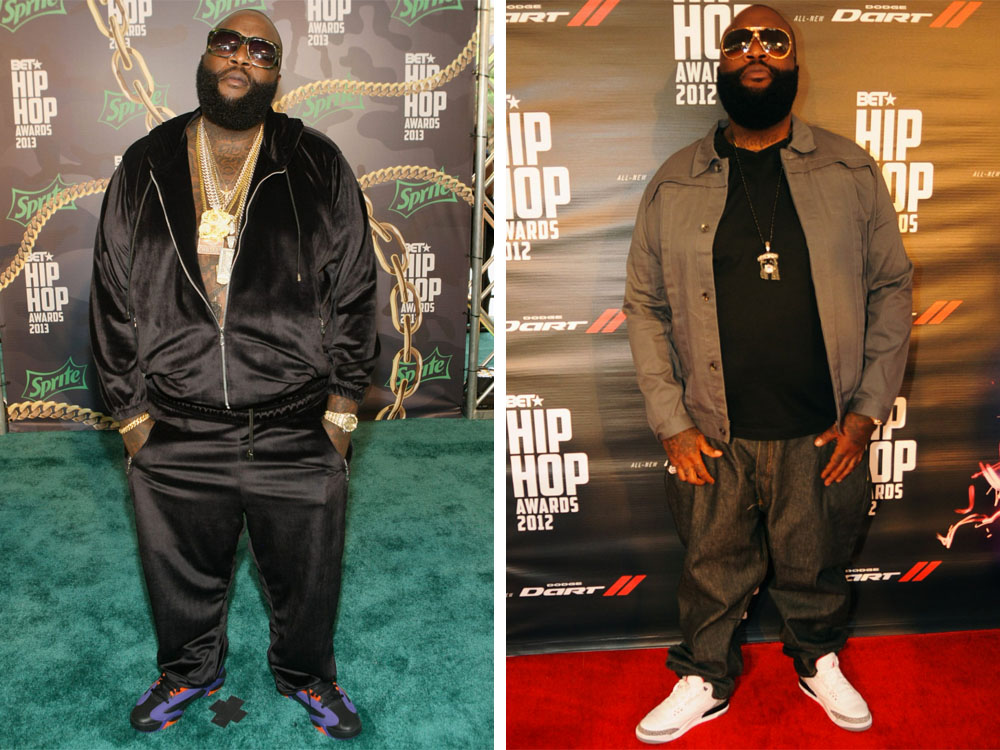 Endorsed: Reebok
Wore: Jordan
Ross became one of Reebok's most high-profile endorsers when he inked a deal with the brand three years ago. Unfortunately, controversial lyrics and uproar from protestors led to his release a year later. The irony is that he's probably worn more Reebok since being dropped than he did while officially part of the team.
---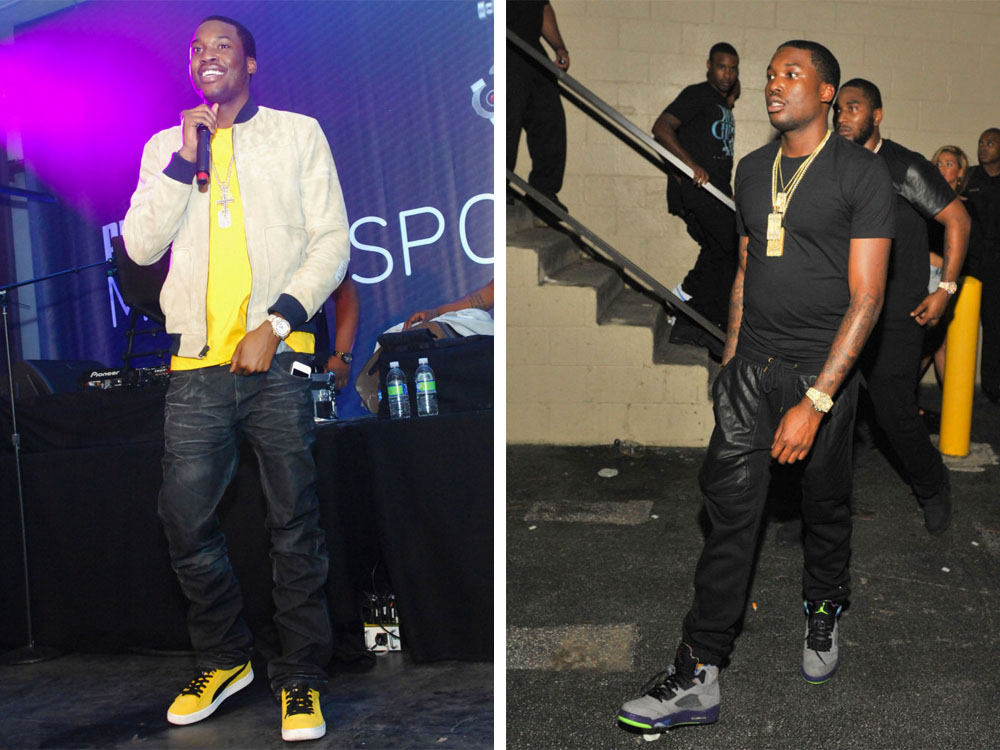 Endorses: PUMA
Wears: Nike, Jordan
Meek has been pitching for PUMA since late-2012, but hasn't completely distanced himself from Jordans. He does stick with his brand for the most part though, and this partnership has worked out way better than his old alliance with Reebok.
---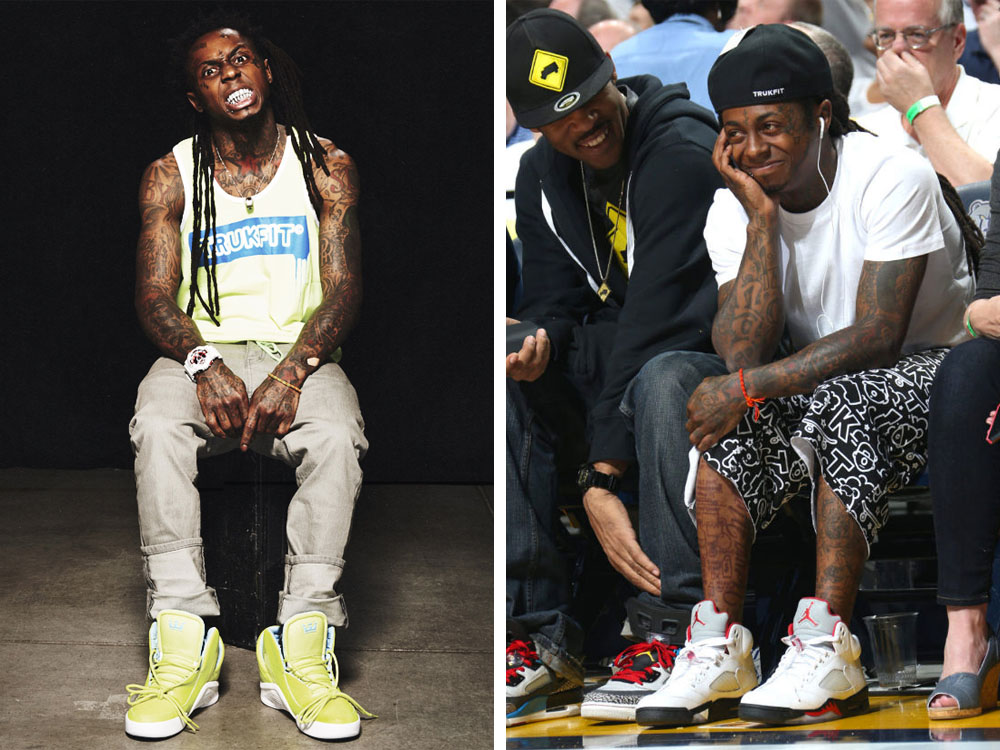 Endorses: Supra
Wears: Jordan
No less than four models make up Weezy's Supra Spectre line, but that didn't stop him from wearing other brands. He can frequently be spotted sitting courtside at NBA games in the latest Jordan retros.