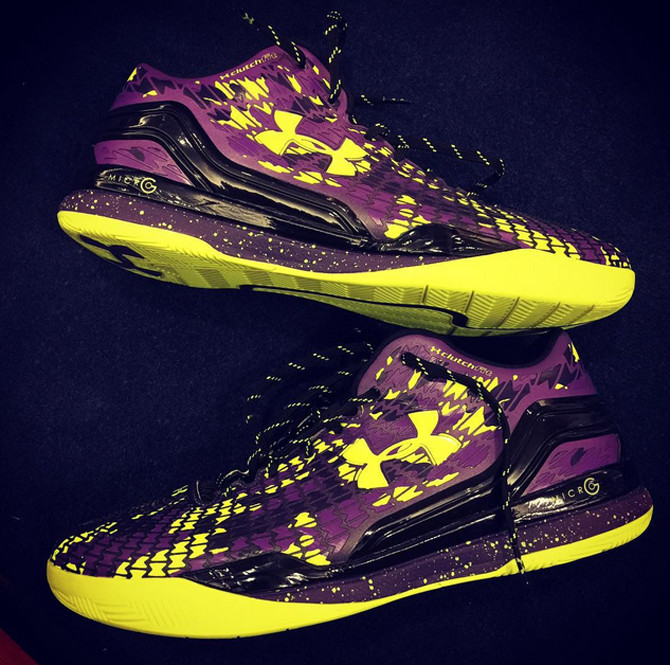 by Brendan Dunne
Under Armour is getting better and better at creating sneakers that celebrate cultural moments, having been forced to practice thanks to Steph Curry's constant accolades.
The latest sneaker of theirs that tells a story is this pair shown off by Kent Bazemore, which appears to be inspired by Future's just released album, Dirty Sprite 2. Bazemore mentions the connection in his Instagram caption and also tags Future.
The colorway is a purple and yellow one, the purple presumably standing in for the sort of liquids one would use to make Sprite dirty.
It's unclear if this Under Armour ClutchFit Drive Low pair will be a player exclusive just for Bazemore or a wider retail release.