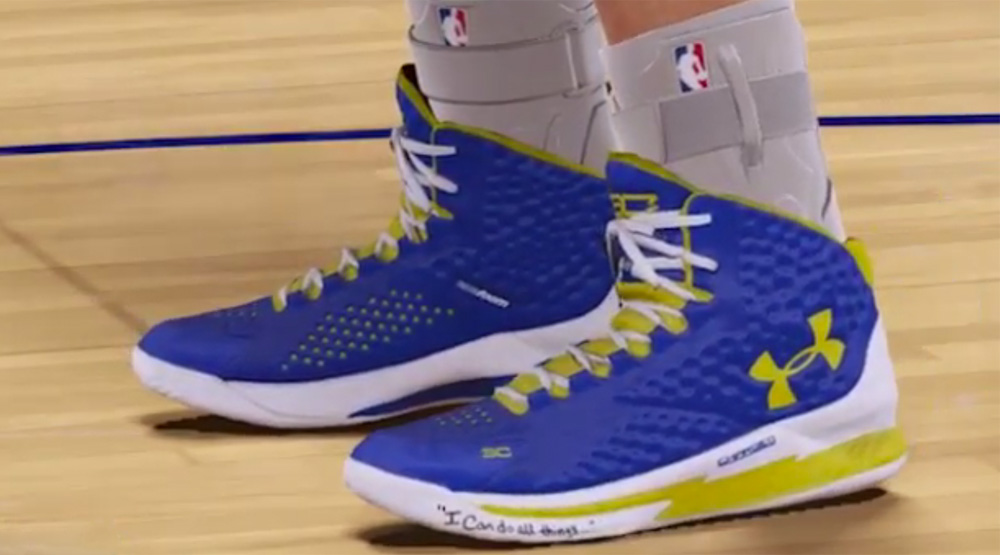 by Brandon Richard
Back in May, 2K Senior Producer Rob Jones promised enhanced sneaker details in the upcoming NBA 2K16 video game. The company beefed up its 3D scanning to ensure each detail was captured from every angle. And courtesy of Stephen Curry, we have an early look at just how good the digital sneakers are going to be.
Curry shared gameplay footage on his Instagram account, including a look at his Under Armour Curry One sneakers. As promised, all of the details are there. Even Curry's favorite Bible passage "I can do all things…" is sharpied near the toe.
Check out the clip below and look out for NBA 2K16 on Tuesday, Sep. 29.