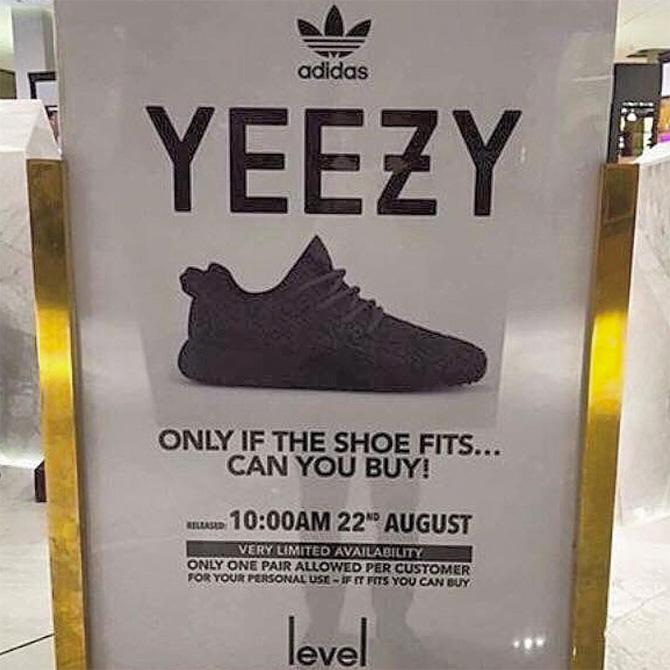 by Brandon Richard
Tomorrow's adidas Yeezy 350 Boost release is expected to be chaotic. Websites will crash, lines will be unruly and most sneakerheads will head home unhappy. A ton of pairs will then be listed for sale on eBay or through social media, but one store is trying to make sure its allotment goes to shoppers who really want to lace them up.
Upscale footwear boutique Level Shoe District, located at the Dubai Mall, will only sell customers a pair of Yeezys if the shoe fits. In theory, that means they'll have to try them on before checking out. There's no doubt that some serious stretching will be going on.
This doesn't guarantee that the pairs, even if they fit, won't be resold. But it is a step to help eliminate some of the hoarding.