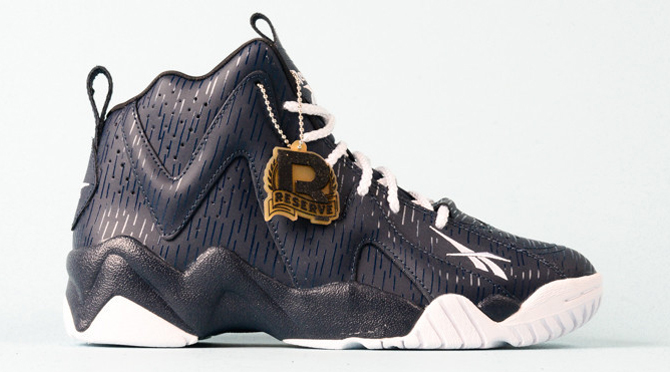 by Brendan Dunne
Reebok has made sure to take advantage of Shawn Kemp's "Reign Man" nickname for special retro sneaker releases.
It's bringing the "reign camo" look back on this new pair of the Reebok Kamikaze 2, which has the graphic overlay looking more subtle than most. The Reebok Kamikaze line hasn't been making much noise lately, Reebok seems focused on retro runners instead, so this should be a welcome surprise for fans of the brand's basketball archive.
This Reebok Kamikaze 2 style is available now at retailers like Sneaker Politics.