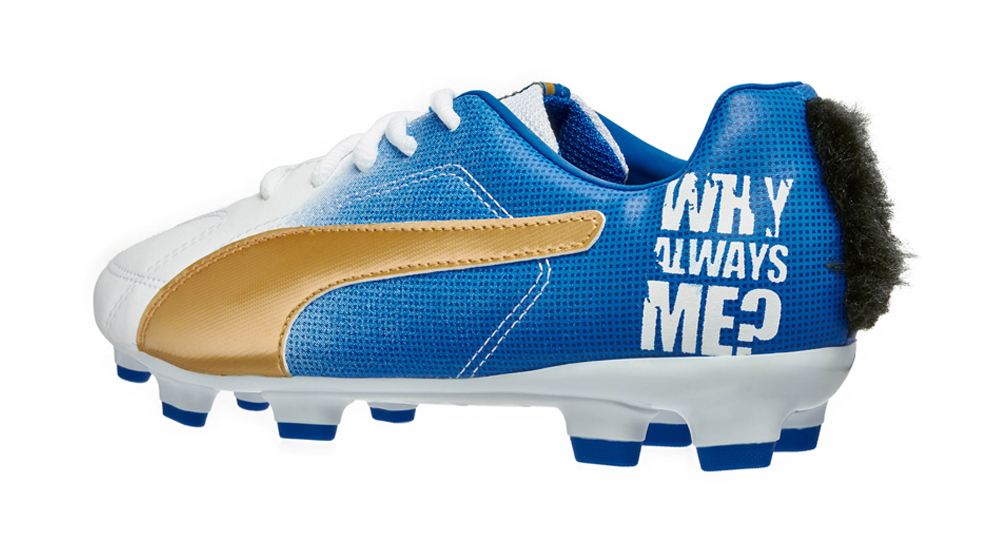 by Brendan Dunne
This pair of Puma soccer cleats for kids ranks pretty high on the list of strangest athlete-inspired sneakers of all time.
The design, the Puma MB 9 FG, takes its inspiration very literally by putting the mohawk of endorser Mario Balotelli on the back side of the shoes. The result is something that feels like a Jeremy Scott sneaker, if Jeremy Scott used top athletes as his muse rather than poodles and zebras.
This bizarre pair of Mario Balotelli Puma shoes, which Puma even created a matching ball for, is up for grabs now via Soccer Pro.