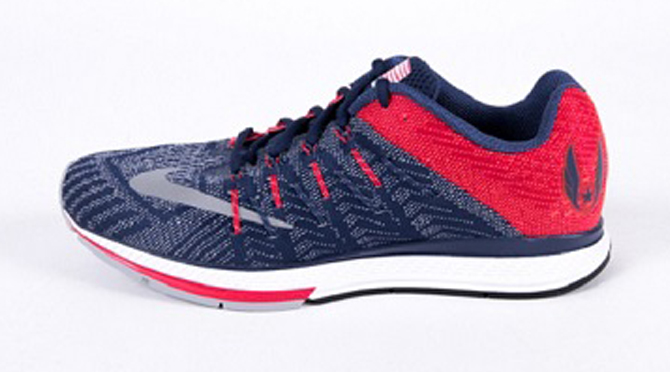 by Brendan Dunne
The Nike Zoom Elite 8 is a pure performance model aimed at actual runners, so that crowd should understand the importance of a USA Track & Field version of the shoe right now.
For those who don't – the USATF team is in the middle of battling it out at the 2015 IAAF World Championships in Beijing.
It looks like this sneaker's release is being handled by the USATF at the moment rather than Nike, hence the woefully small product images. The sneaker features an American flag on the tongue along with the squad's emblems on the heel and insole.
There are still sizes for this Nike Zoom Elite 8 available via the USATF website.