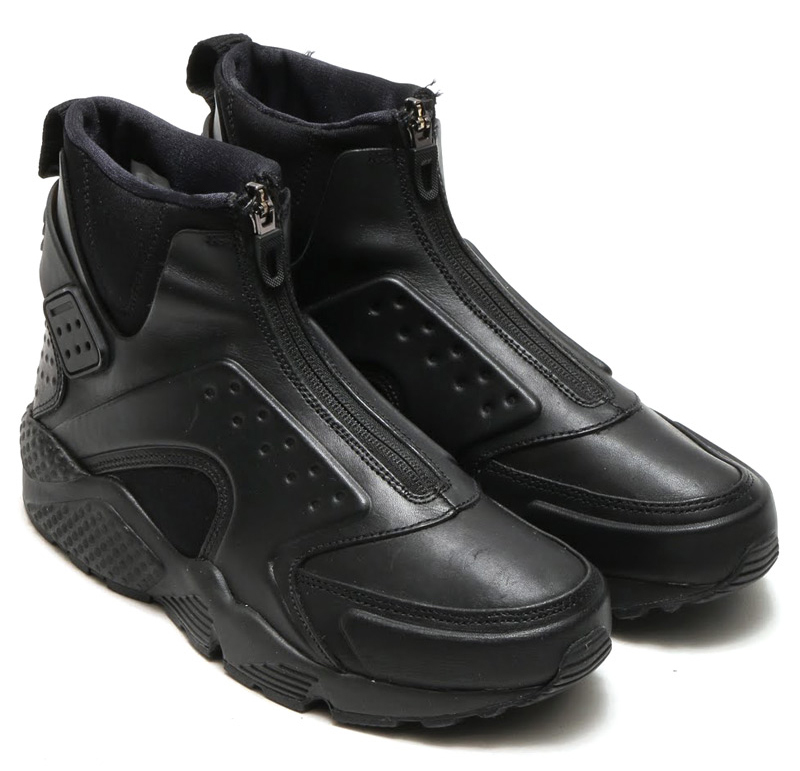 by Brendan Dunne
This year has been a prolific one for the Nike Huarache line – original silhouettes like the Air Huarache and Huarache Light have been around, as have brand new ones that push the runner's DNA forward.
This new shoe, which first popped up at the end of July, is definitely one of the strangest entries into the latter group. The sneaker, a women's design, is called the Nike Air Huarache Run Mid. It does away with the traditional laces found on the Huarache, which weren't that functional in the first place, and replaces them with a zipper shroud.
The shoe is also unorthodox in its height, which renders it taller than most Huarache runners.
This Nike Air Huarache creation is beginning to show up at Japanese shops like atmos.