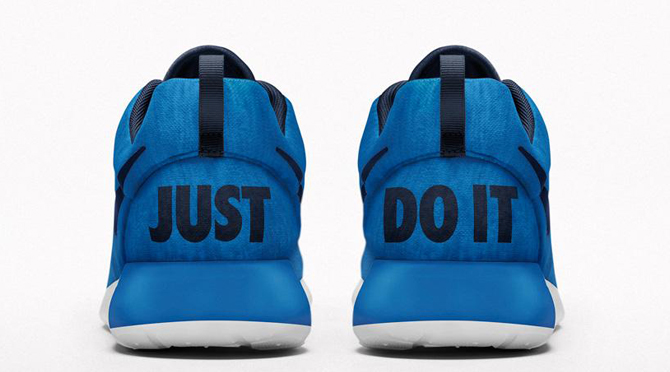 by Brendan Dunne
The Nike Roshe Run, usually an unassuming shoe, just got bolder thanks to a new option introduced on NIKEiD.
As of now, users trying their hand at designing the sneaker can take advantage of a jumbo text hit across the heel of the shoes. As the text is so large, the real estate for it is slightly limited – only five characters are allowed on each shoe, but people should be able to figure out plenty of amusing things to plant there even with the limitation.
Readers can take advantage of this new option for the Nike Roshe Run via NIKEiD.