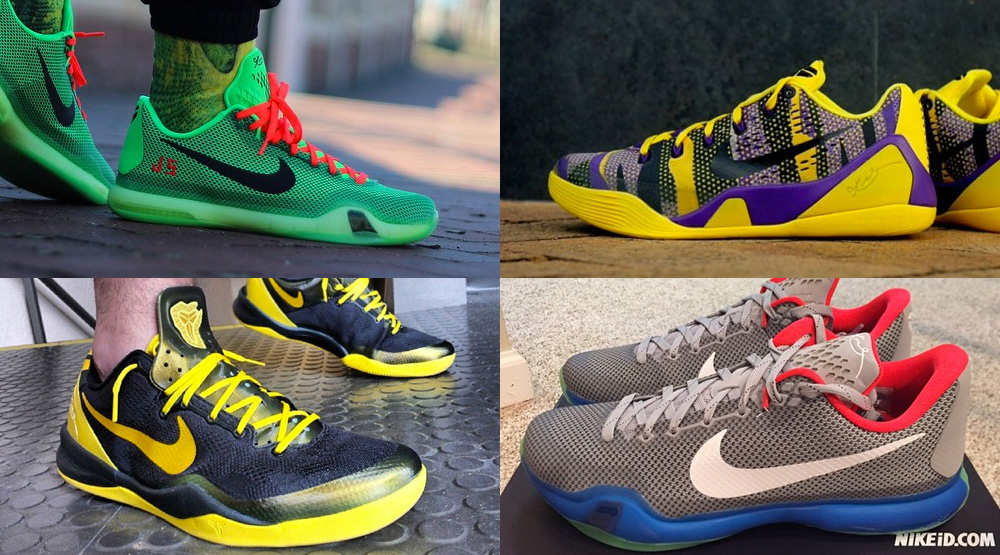 In 2007, NIKEiD changed the game by making a signature sneaker widely available to customize — the Zoom Kobe 2. Commonplace now, the opportunity to personalize the premier basketball model turned the sneaker community upside down.
Over the years, Kobes have remained hot commodities on the platform. Most recently, the Flyknit-constructed Kobe 10 Elite has been so popular that we had to spotlight completed designs twice. And if Instagram shares are any indication, it's currently outpacing all other basketball models.
As Kobe Bryant's 37th birthday approaches, we've rounded up 50 of the best Kobe-inspired NIKEiD designs on Instagram. The selection consists of various Kobe signature models styled in trademark looks from the line.
50. "Inspector Gadget" Kobe 8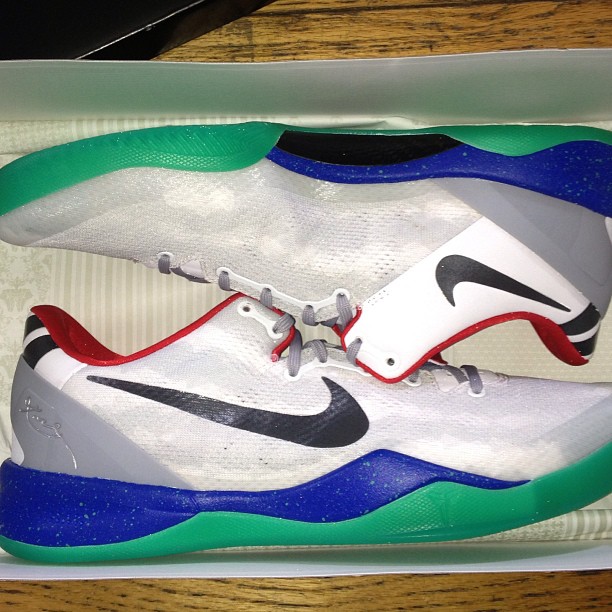 Designer: brianocmlb
---
49. "Lakers" Kobe 10 Elite Low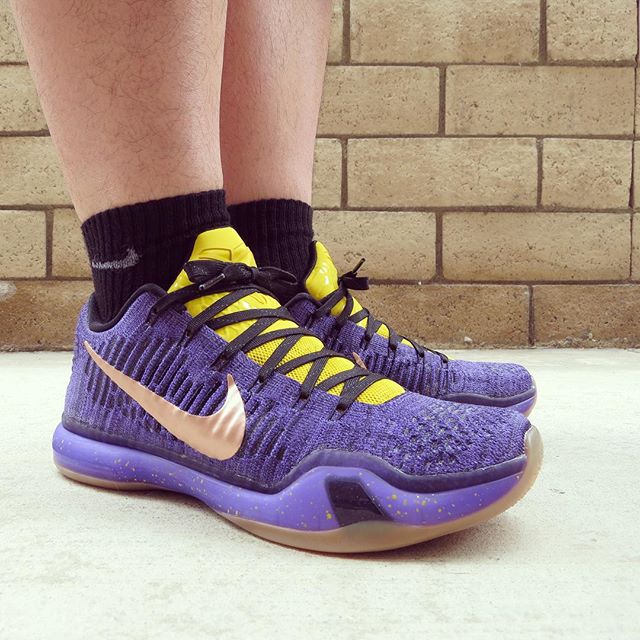 Designer: shonenfan4
---
48. "Hollywood Nights" Kobe 10 Elite Low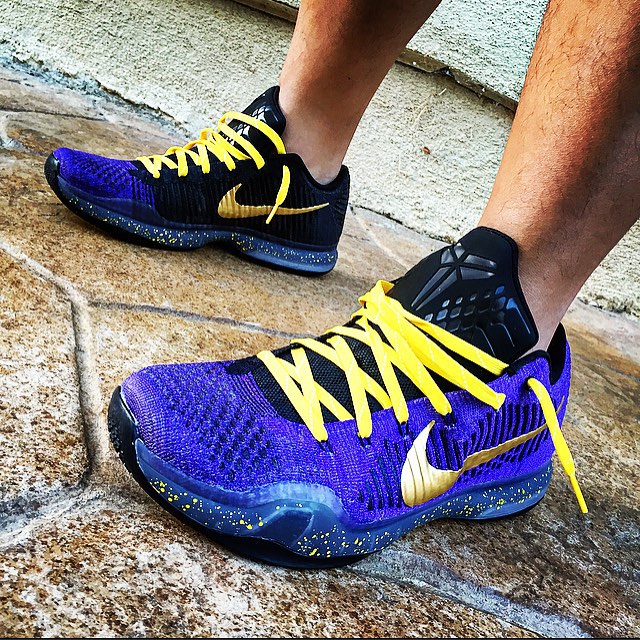 Designer: nikeidhoopsquad
---
47. "Inspector Gadget" Nike Kobe 9 Elite Low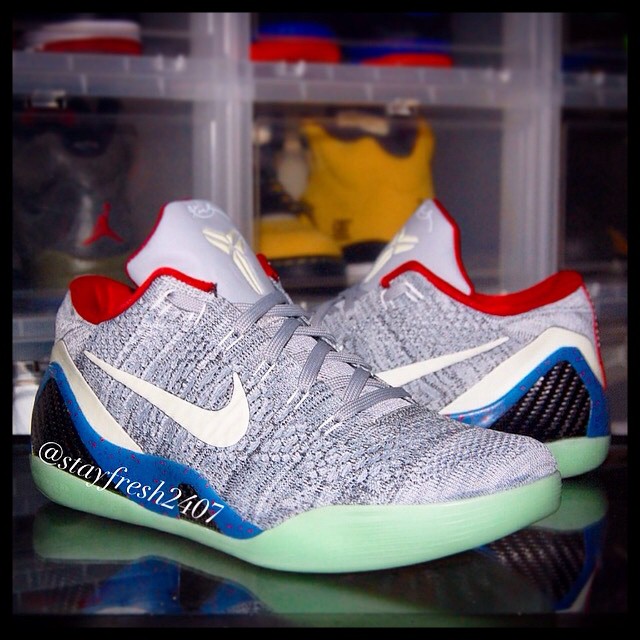 Designer: stayfresh2407
---
46. "Hollywood Nights" Kobe 10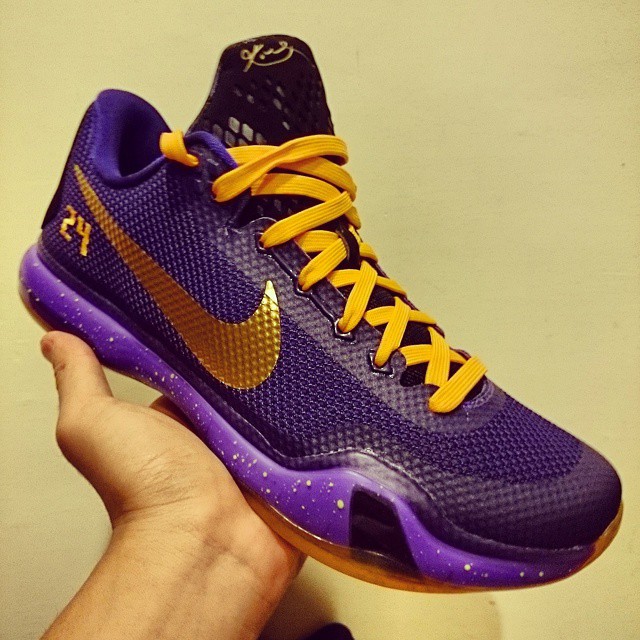 Designer: wechendo
---
45. "MPLS" Kobe 9 Elite Low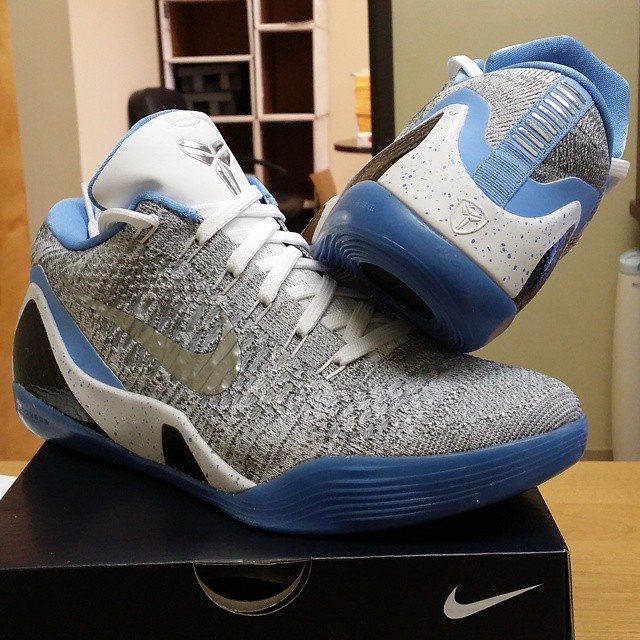 Designer: jzero23
---
44. "Lakers" Kobe 8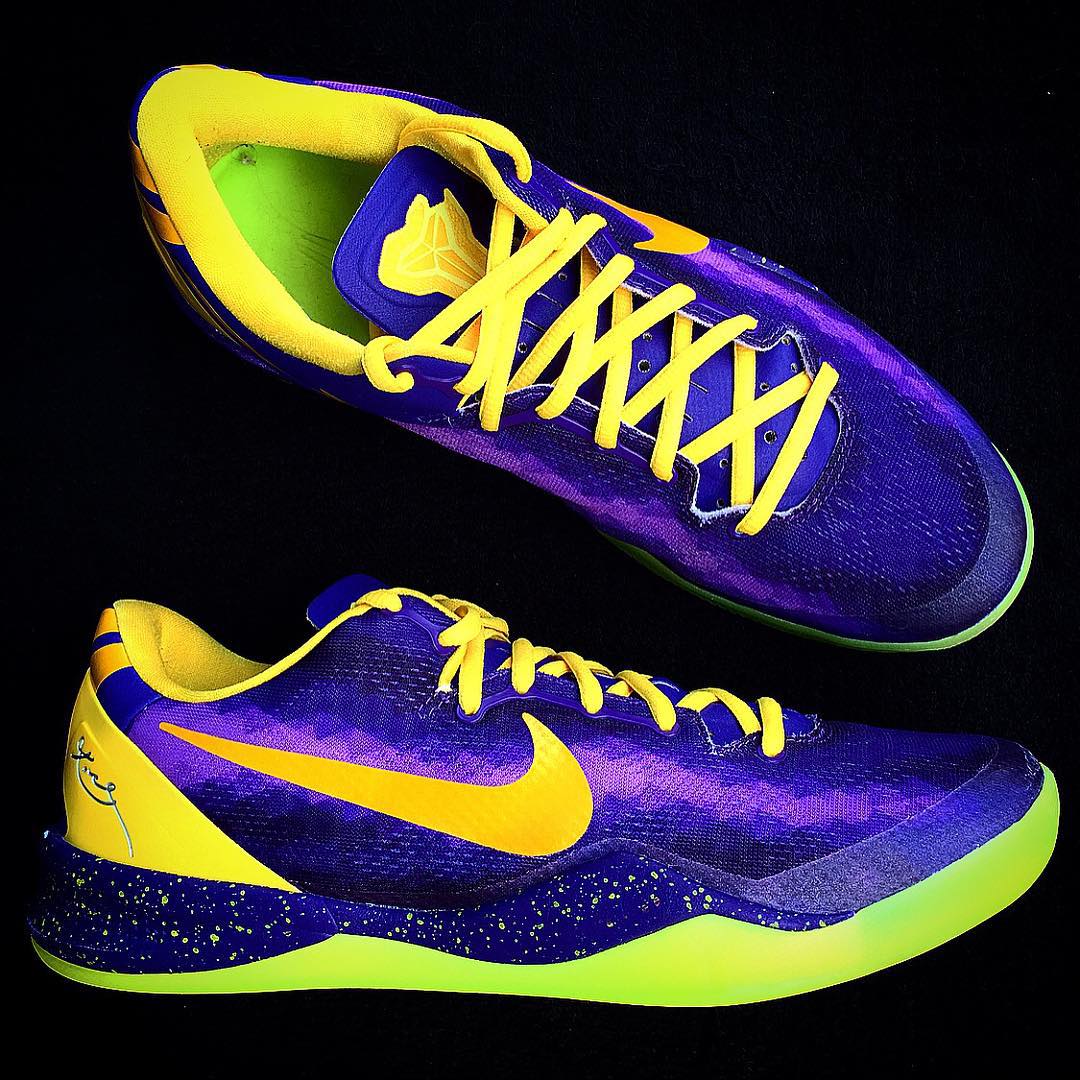 Designer: 1nikefanboy
---
43. "Lakers" Kobe 5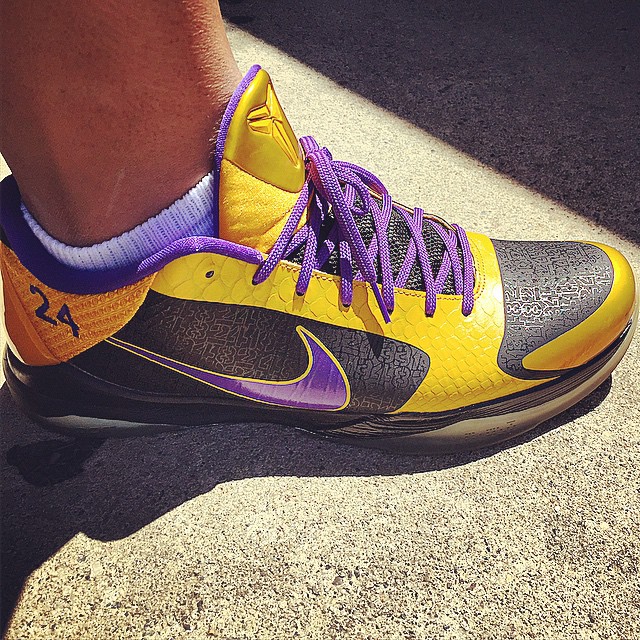 Designer: bearboastin
---
42. "Bruce Lee" Kobe 9 Elite Low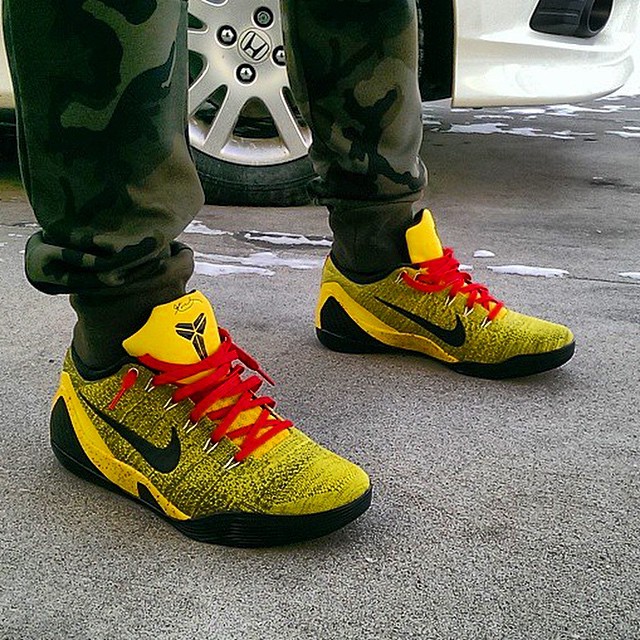 Designer: koulee84
---
41. "Lakers" Kobe 8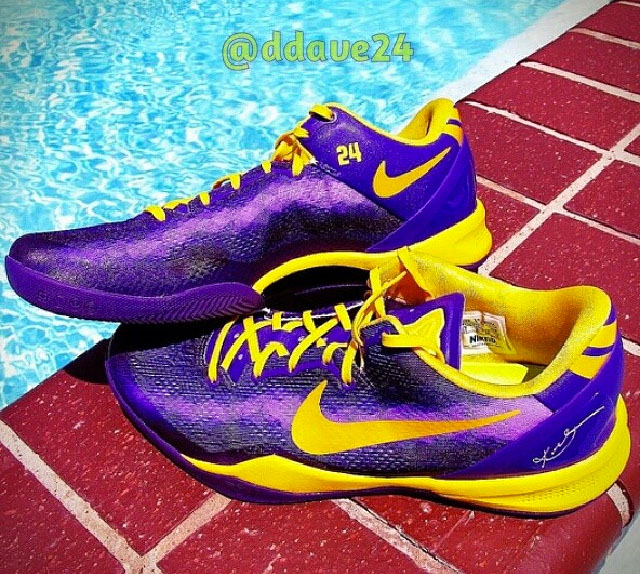 Designer: ddave24
---
40. "Invisibility Cloak" Kobe 8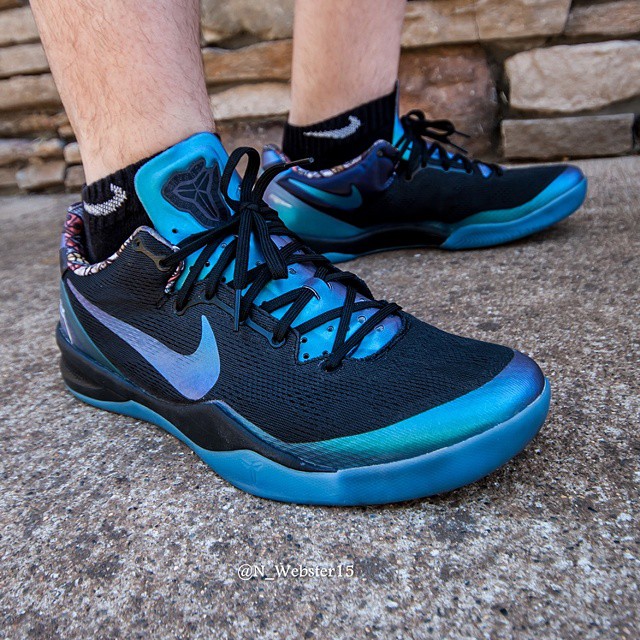 Designer: n_webster15
---
39. "Bruce Lee" Kobe 8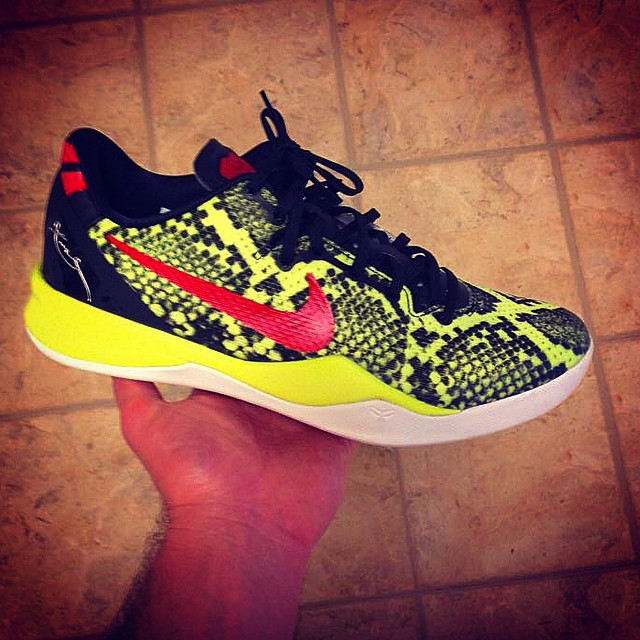 Designer: huggins1028
---
38. "5 Rings" Kobe 9 Elite Low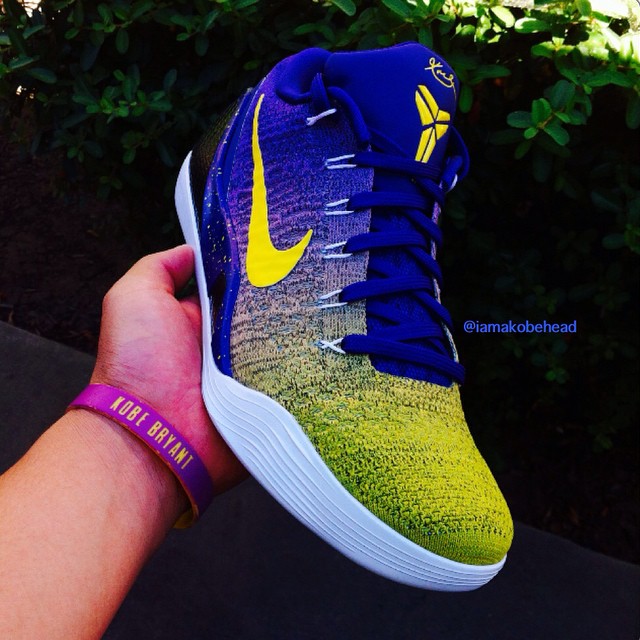 Designer: iamakobehead
---
37. "Grinch" Kobe 8 SS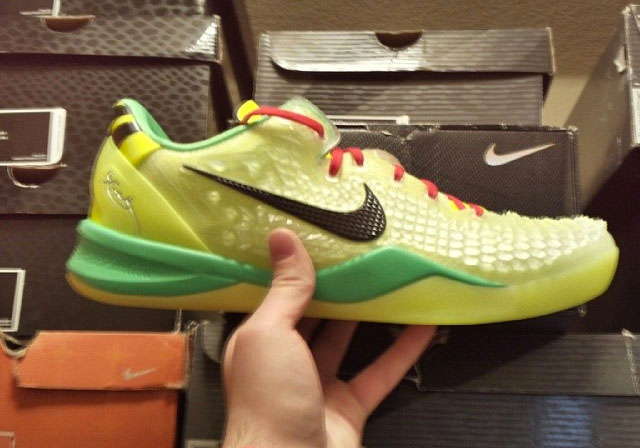 Designer: lsx.omar.24
---
36. "USA" Kobe 4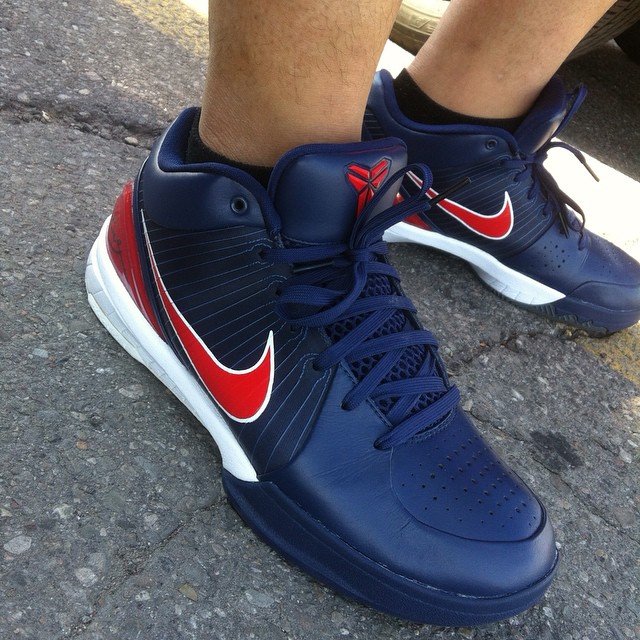 Designer: undsed
---
35. "81 Points" Kobe 9 Elite Low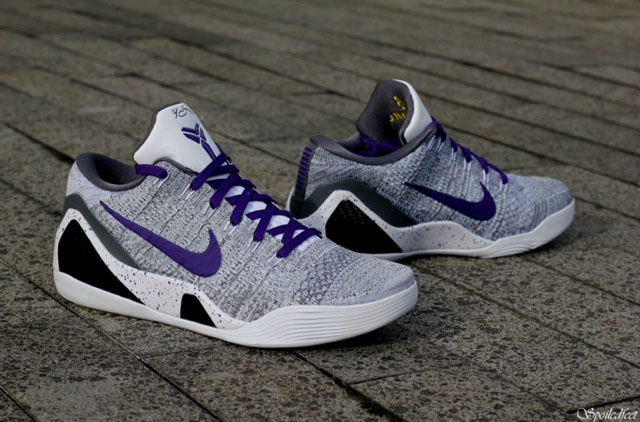 Designer: spoiledfeet
---
34. "Bruce Lee" Kobe 8 SS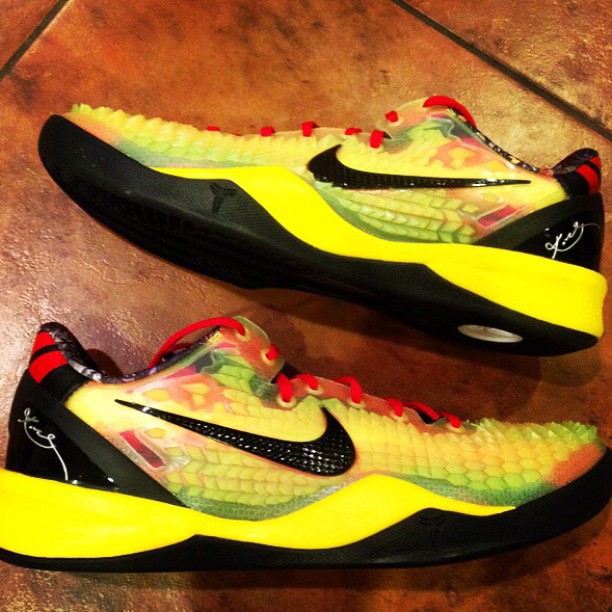 Designer: nikeidhoopsquad
---
33. "Lakers" Kobe 4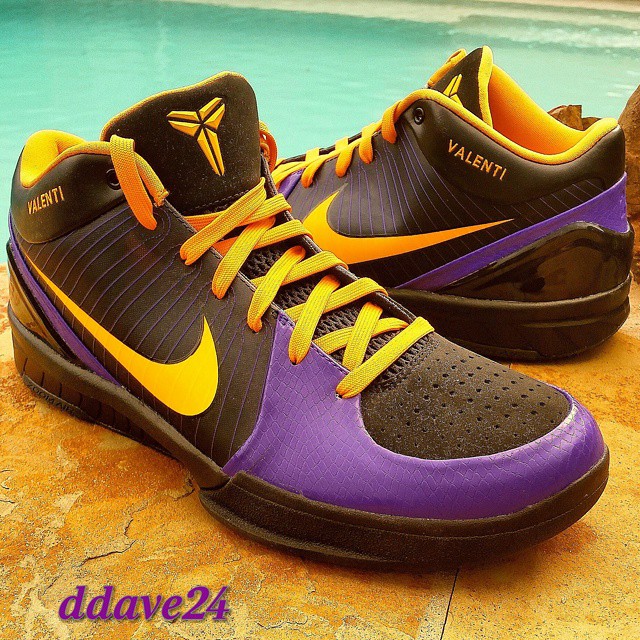 Designer: ddave24
---
32. "Think Pink" Kobe 10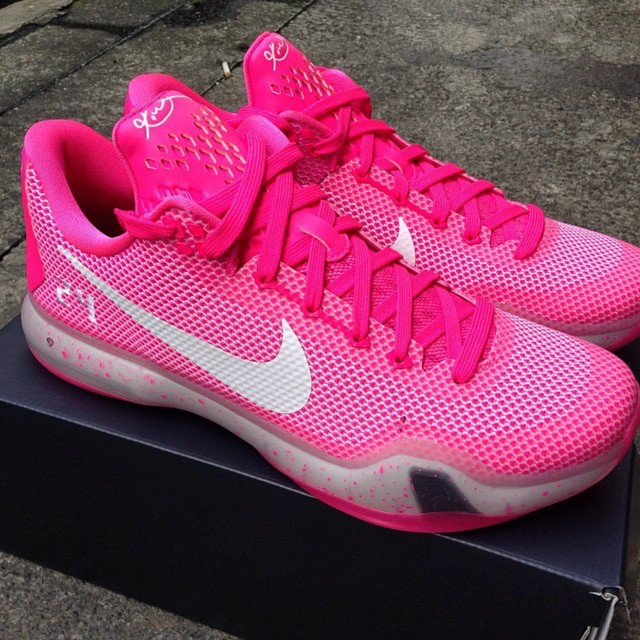 Designer: jamsfan
---
31. "Gold Medal" Kobe 9 Elite Low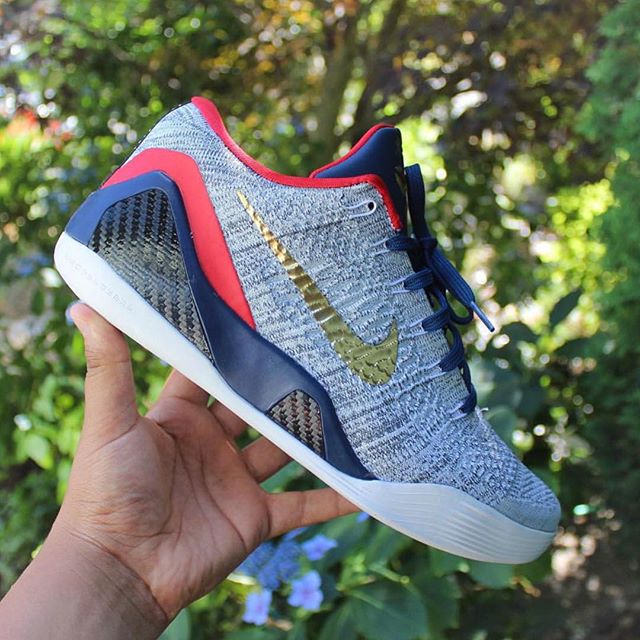 Designer: coleworld3
---
30. "Lakers" Kobe 5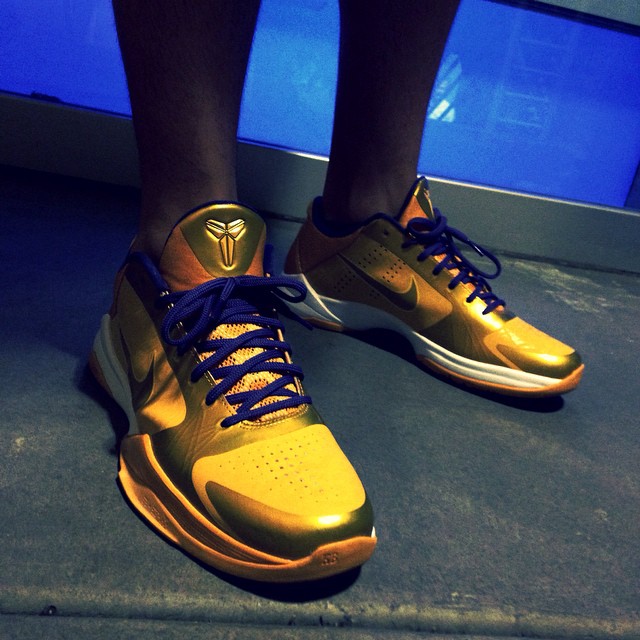 Designer: neverwearthem
---
29. "Influence" Kobe 9 Elite Low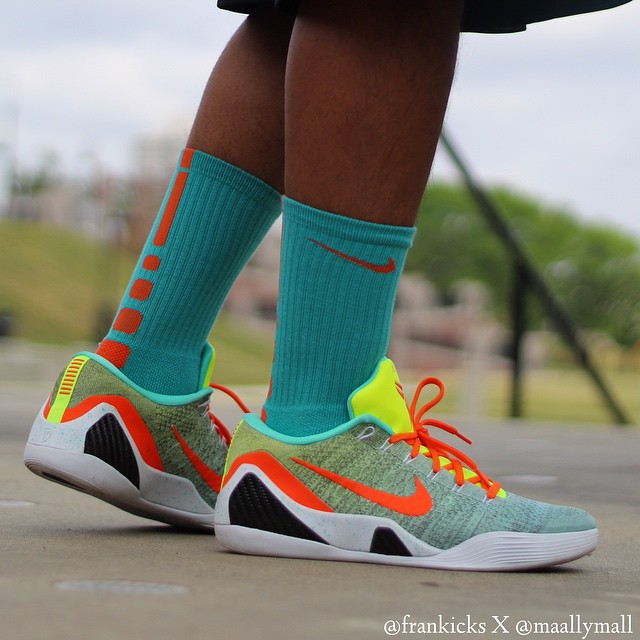 Designer: maallymall
---
28. "Black Mamba" Kobe 8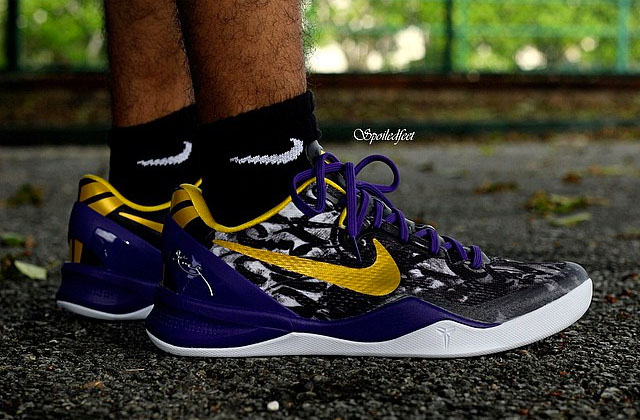 Designer: spoiledfeet
---
27. "Lakeshow" Kobe 9 EM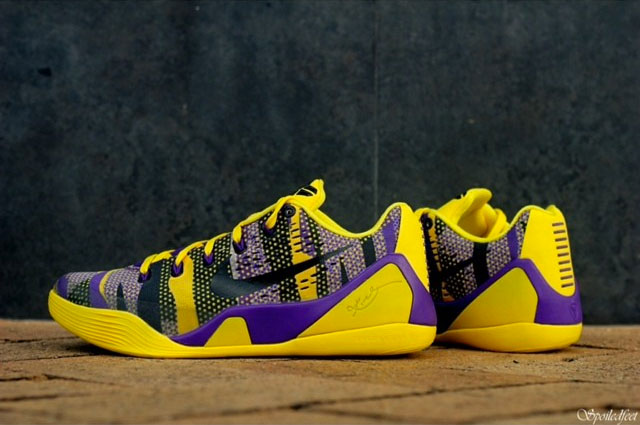 Designer: spoiledfeet
---
26. "Lakers Away" Kobe 9 EM
Designer: randyreyes__
---
25. "Mango Barca" Kobe 9 EM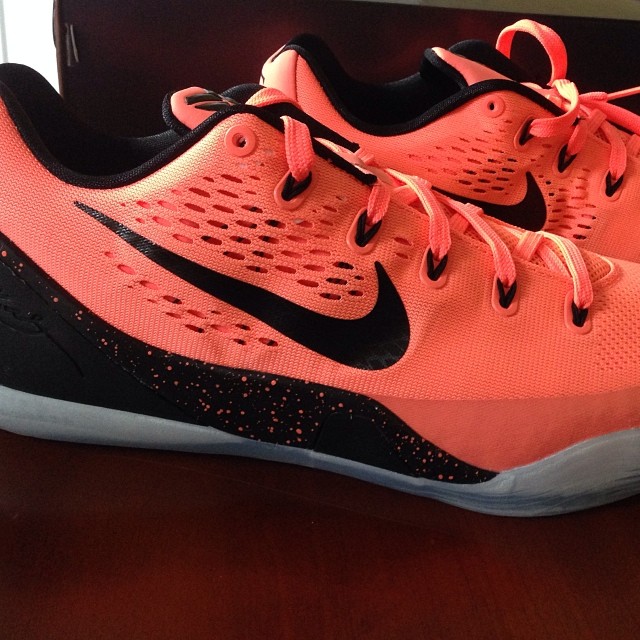 Designer: mattstormtrooper
---
24. "Grinch" Kobe 10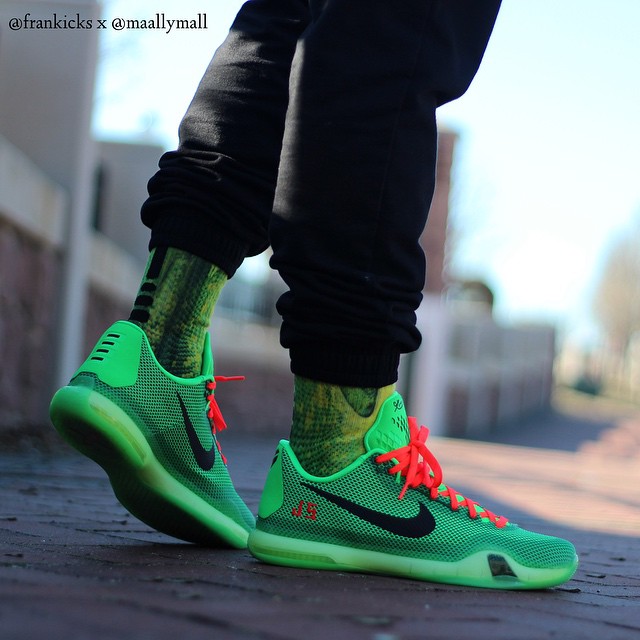 Designer: maallymall
---
23. "Hollywood Nights" Kobe 9 Elite Low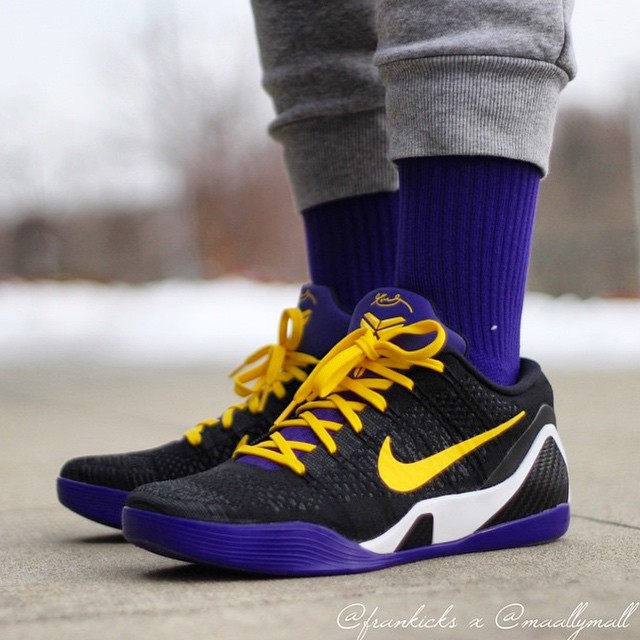 Designer: maallymall
---
22. "Chaos" Kobe 8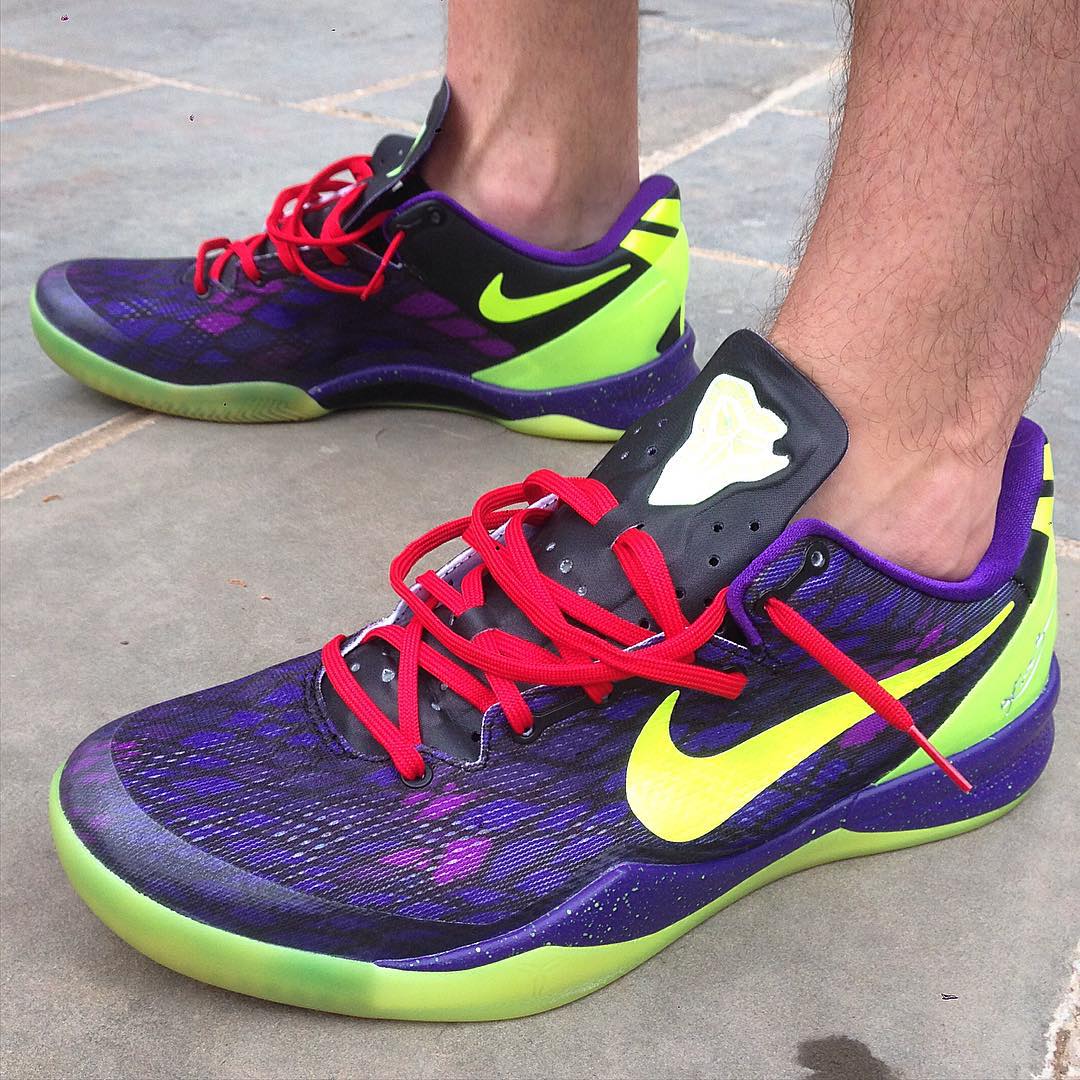 Designer: mtdubbs20
---
21. "BHM" Kobe 9 EM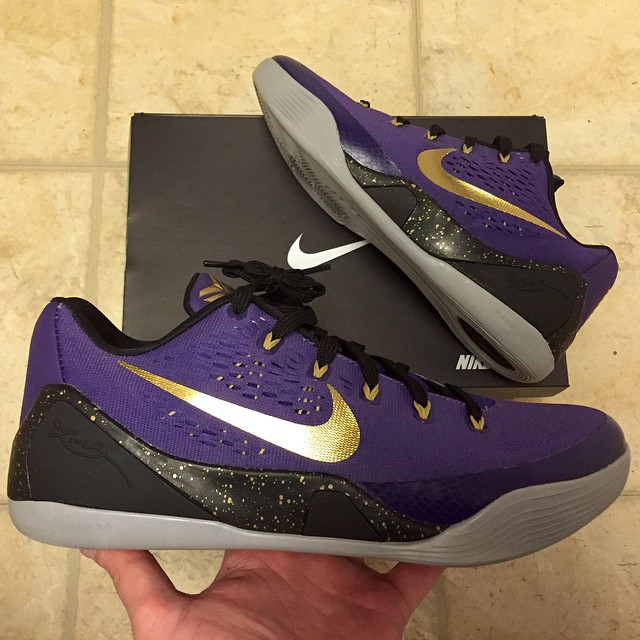 Designer: huggins1028
---
20. "Inspector Gadget" Kobe 10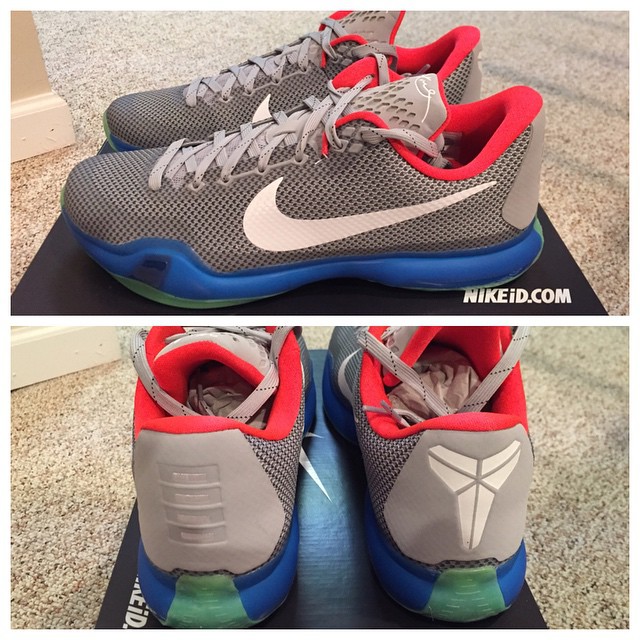 Designer: jkhuggin
---
19. "Chaos" Kobe 8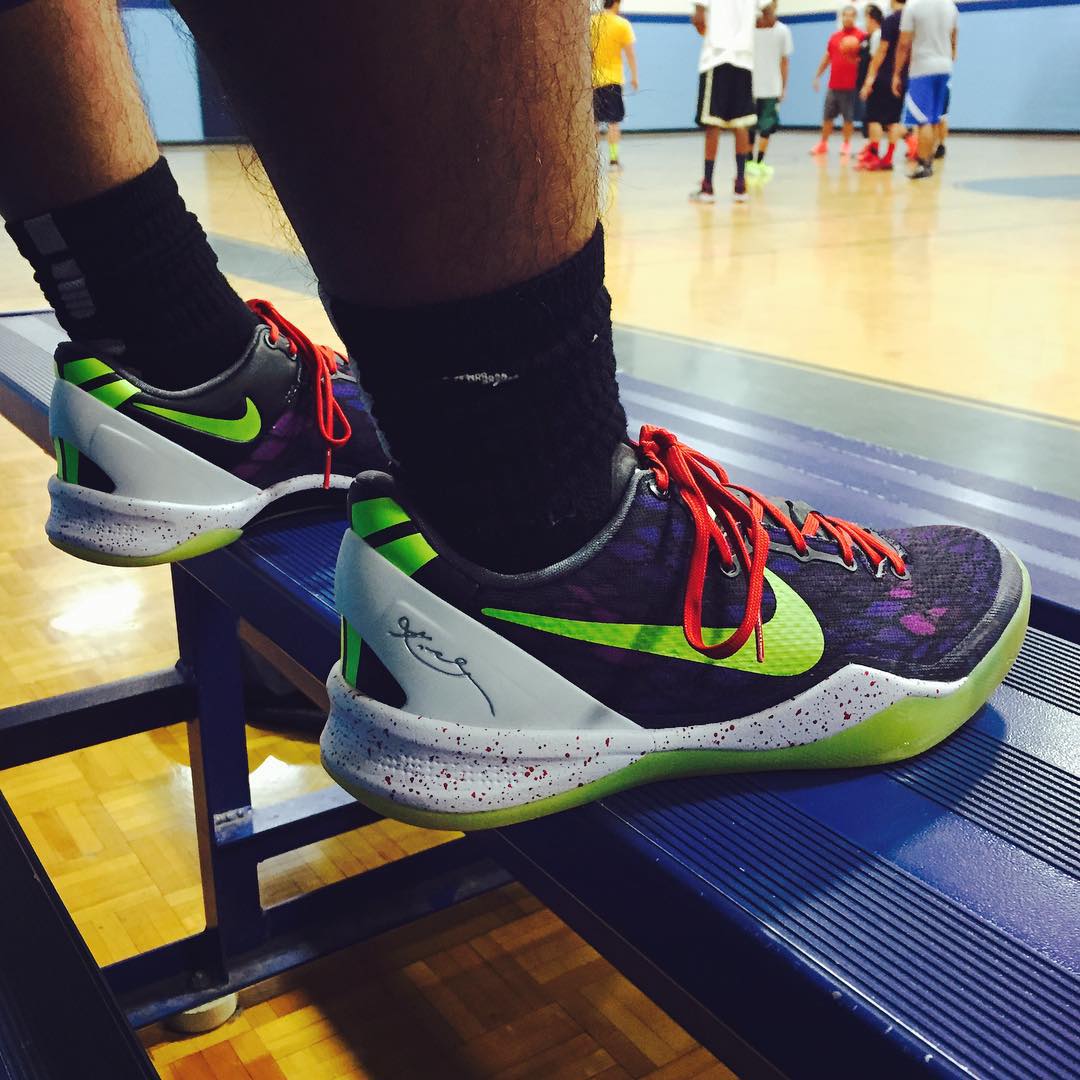 Designer: iph0ng
---
18. "Lakers" Kobe 8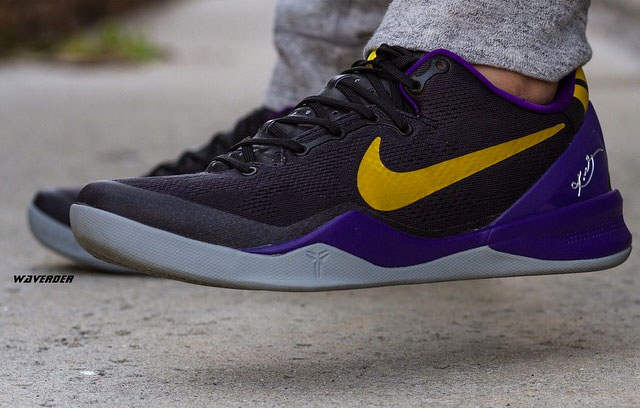 Designer: randyreyes__
---
17. "Lakers Gradient" Kobe 6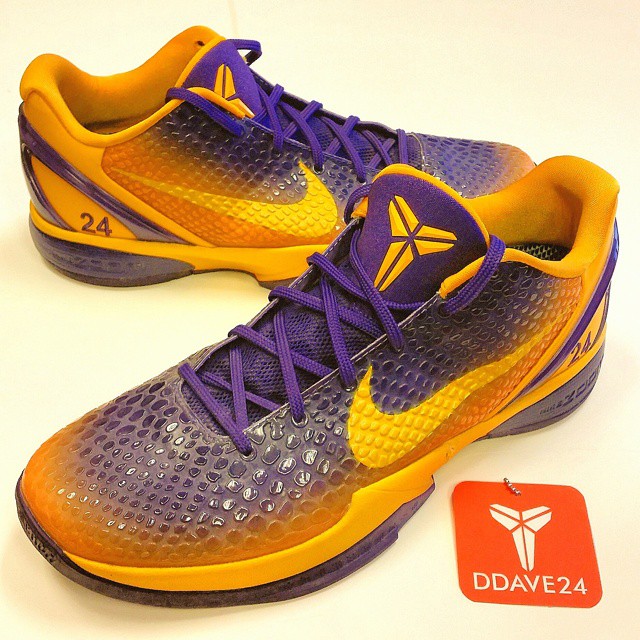 Designer: ddave24
---
16. "Chaos" Kobe 10 Elite Low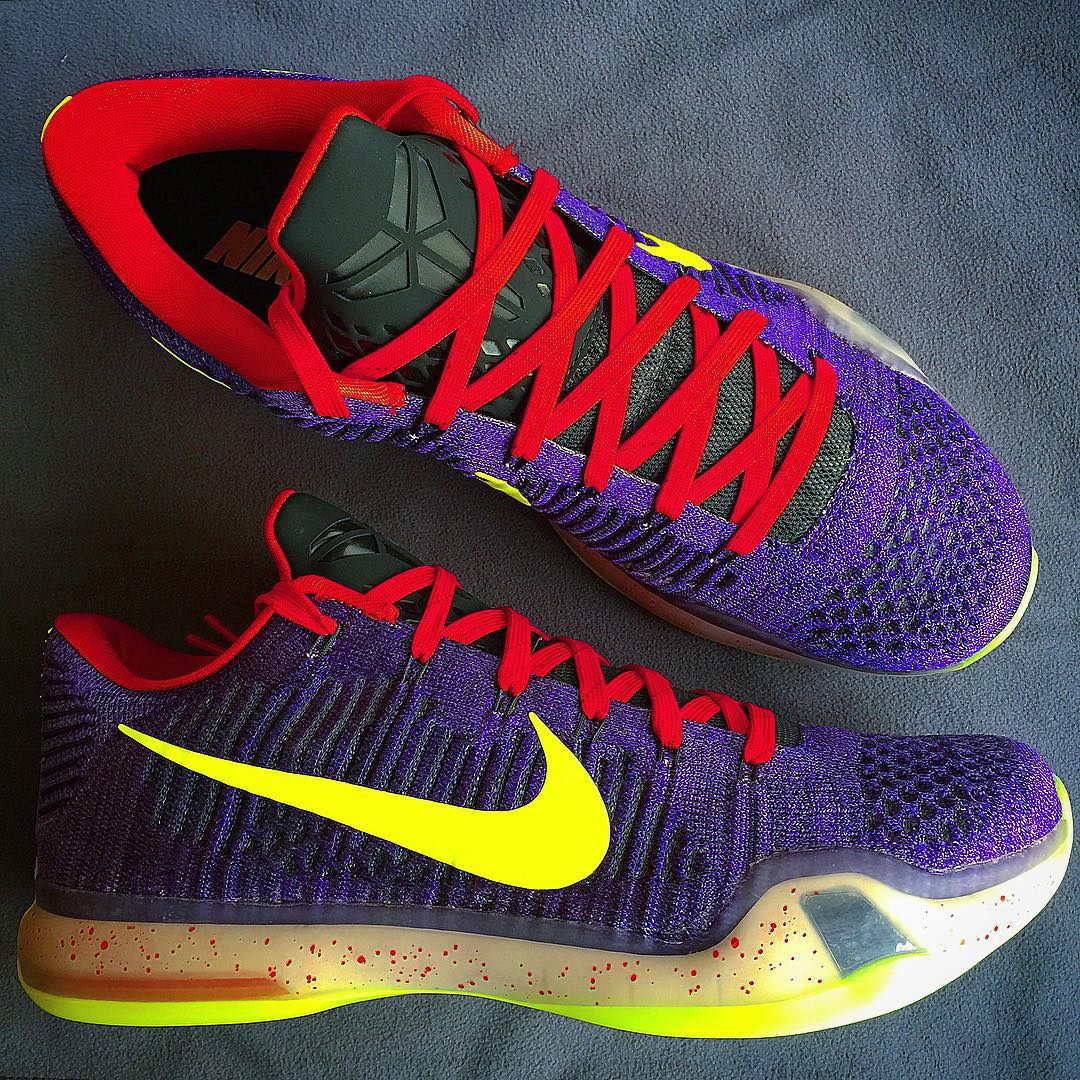 Designer: 1nikefanboy
---
15. "Swaggy P" Kobe 10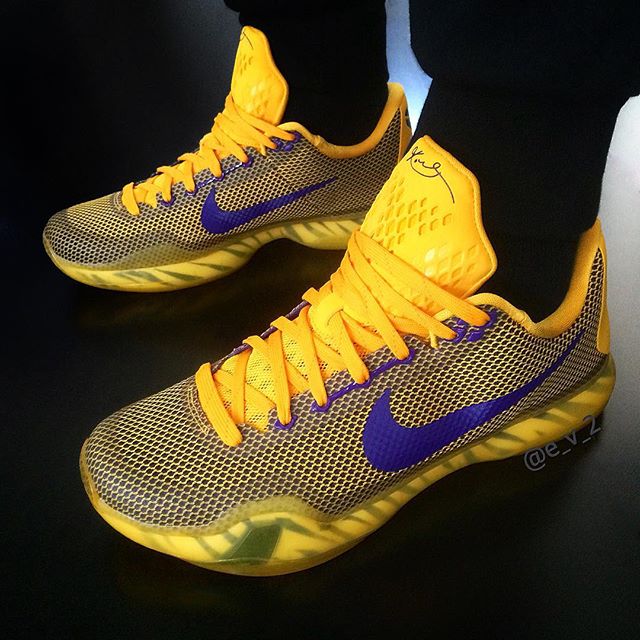 Designer: e_v_2
---
14. "Chaos Mamba Moment" Kobe 9 Elite Low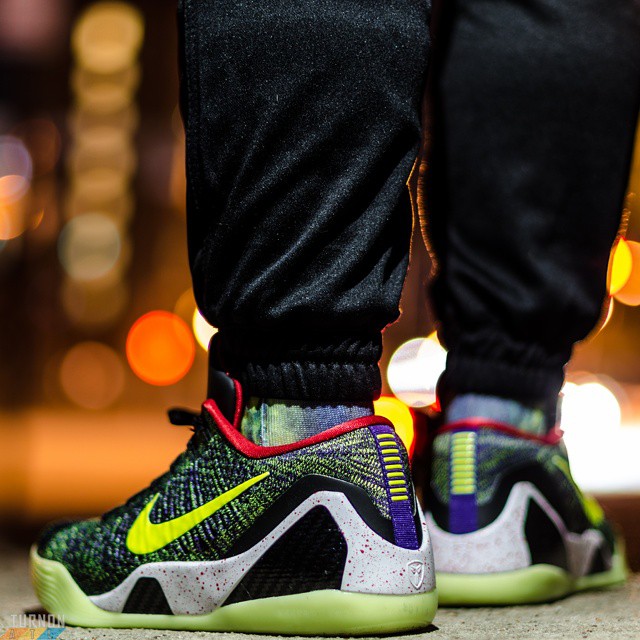 Designer: turnonatl
---
13. "Barca" Kobe 10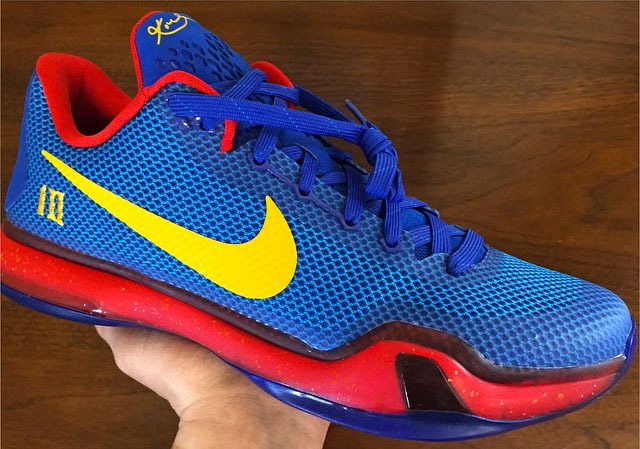 Designer: esvakicks
---
12. "Chaos" Kobe 9 EM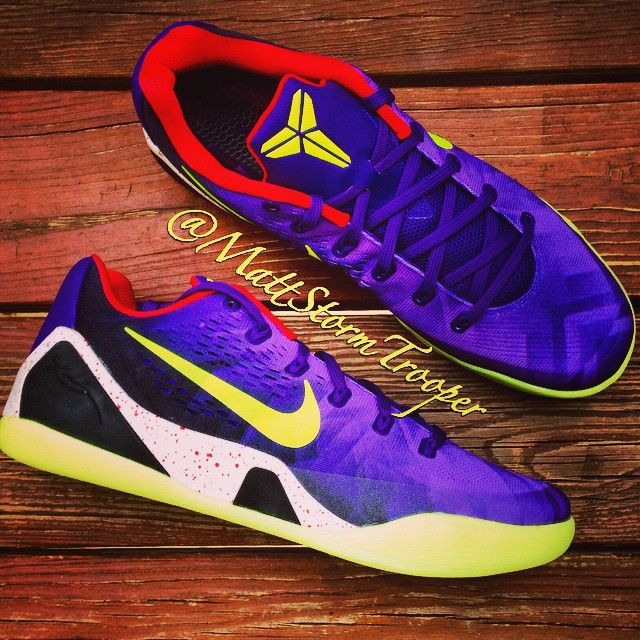 Designer: mattstormtrooper
---
11. "Bruce Lee" Kobe 8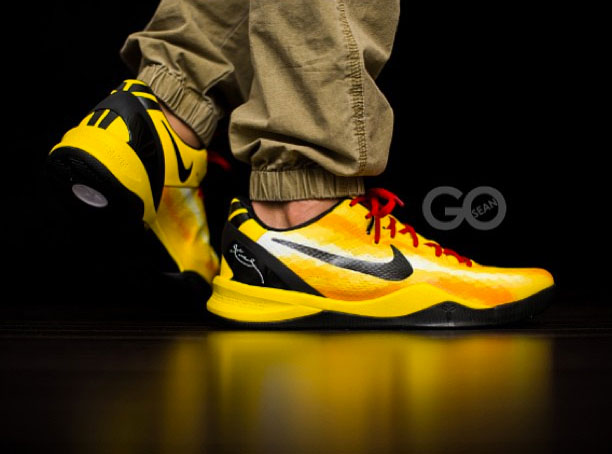 Designer: sgo8
---
10. "Draft Day" Kobe 10 Elite Low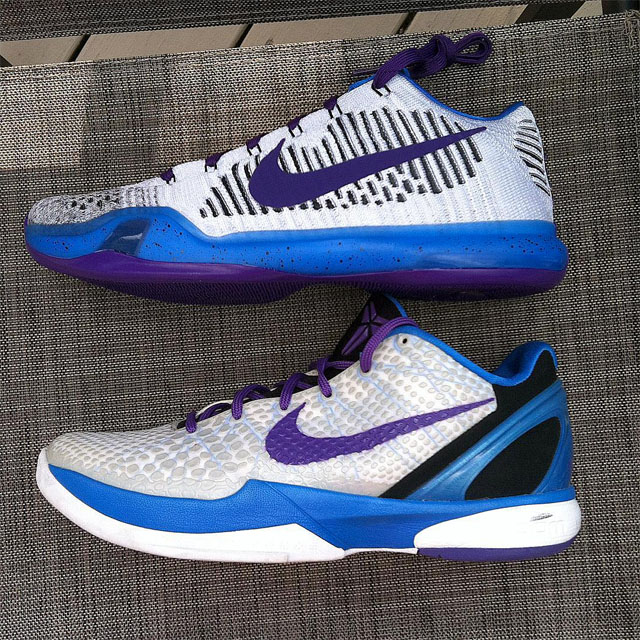 Designer: dmxgod_nt
---
9. "Livestrong" Kobe 7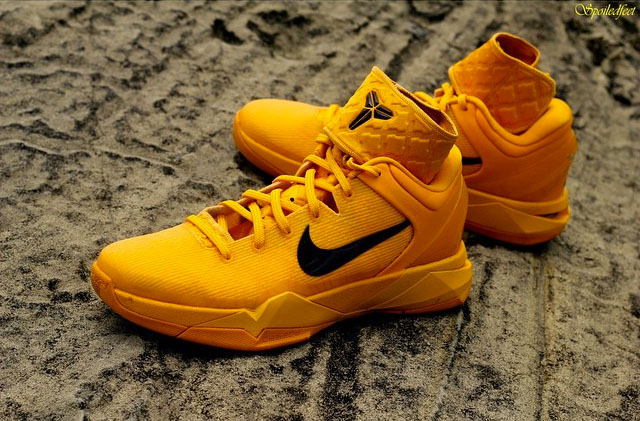 Designer: spoiledfeet
---
8. "Chaos" Kobe 10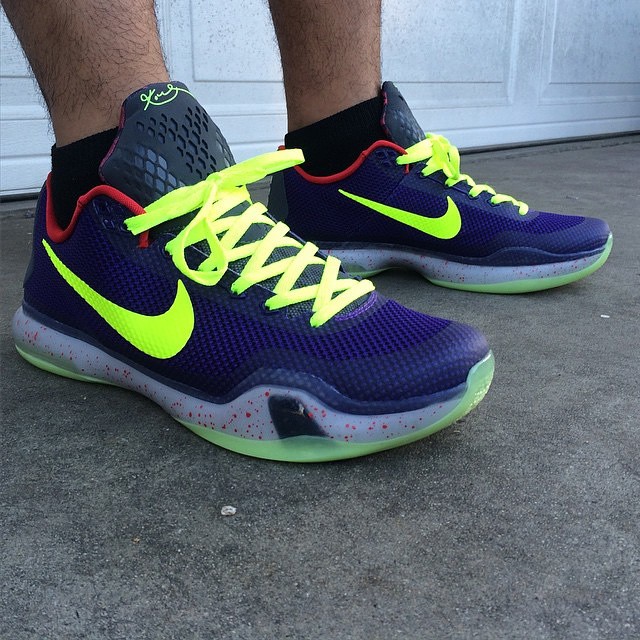 Designer: air_turc
---
7. "Amnesty That" Kobe 8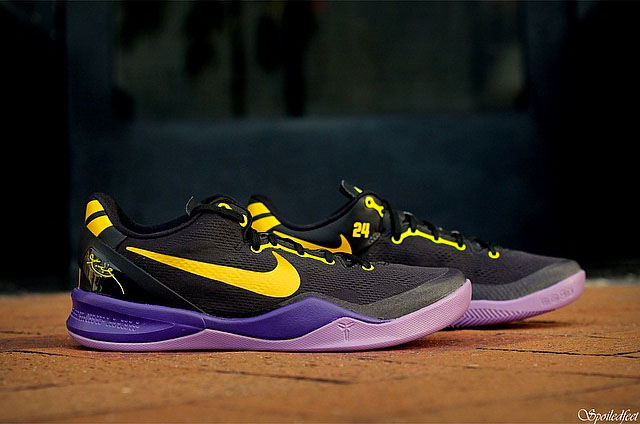 Designer: spoiledfeet
---
6. "Da Vinci" Kobe 8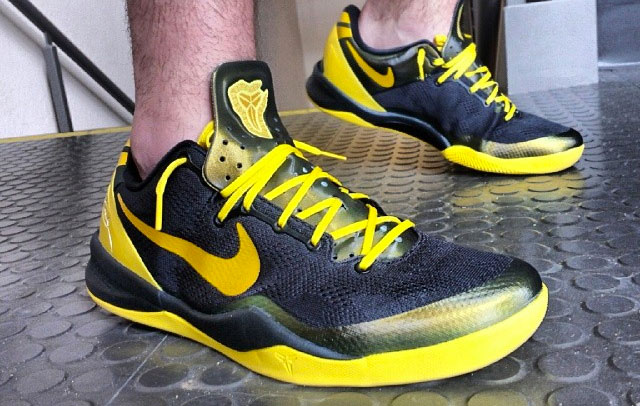 Designer: lsx.omar.24
---
5. "Big Stage" Kobe 9 Elite Low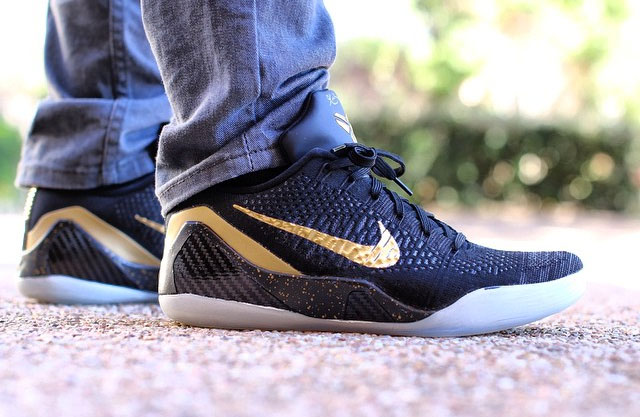 Designer: rubix_24
---
4. "81 Point Masterpiece" Kobe 9 Elite Low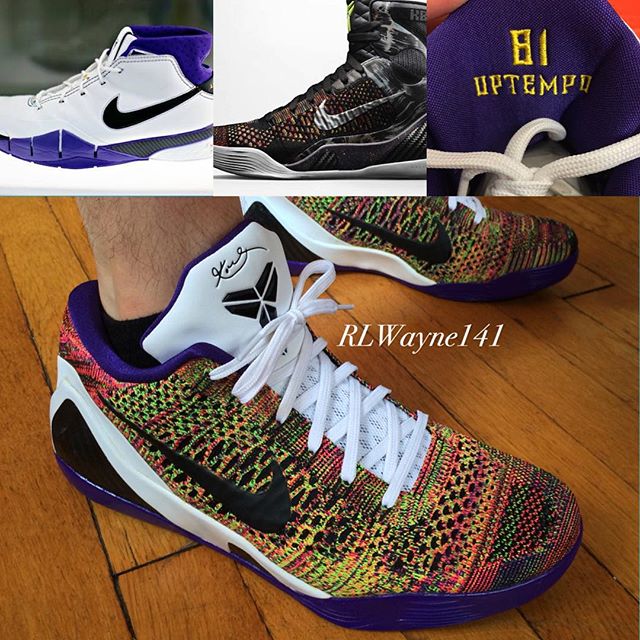 Designer: rlwayne141
---
3. "Lakers" Kobe 4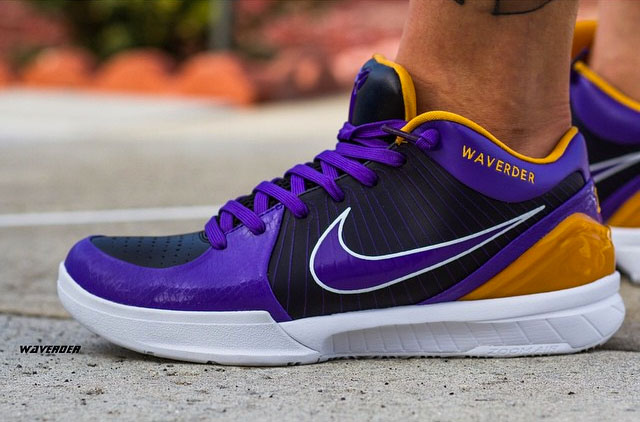 Designer: randyreyes__
---
2. "Barca" Kobe 9 EM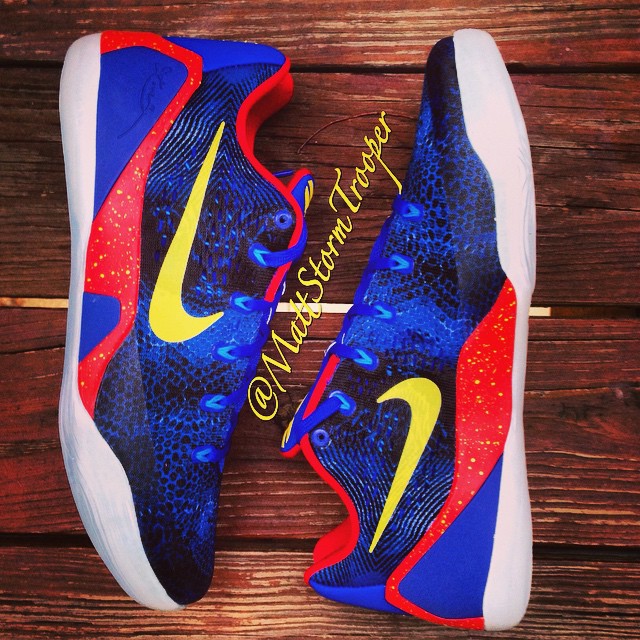 Designer: mattstormtrooper
---
1. "Snake Pool" Kobe 6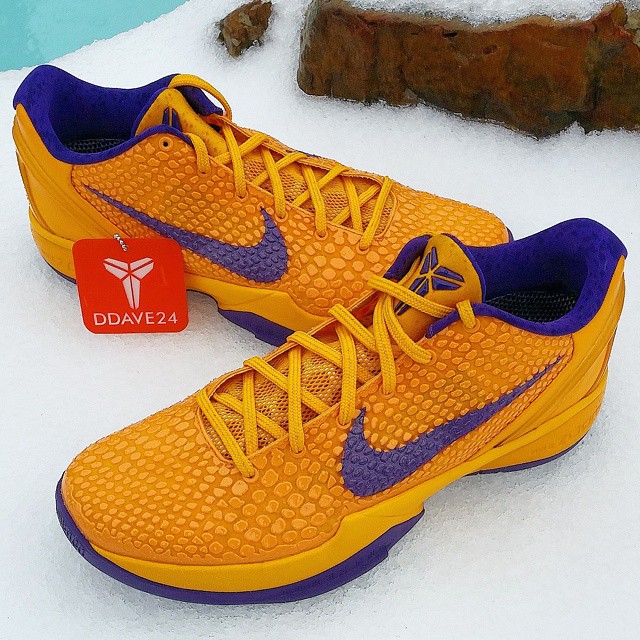 Designer: ddave24