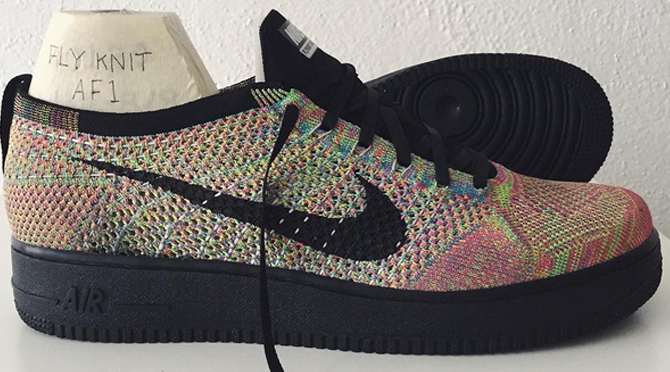 by Brendan Dunne
Nike Flyknit Air Force 1s are happening, that's been confirmed.
But, it looks like the models on the way won't be straight pairings of traditional Flyknit silhouettes with heritage Nike soles. The single preview that exists of a Flyknit Air Force 1 High has a knit to it that mimics the Air Force 1 rather than the sleek styles of the Flyknit category.
Rather than wait for those to show up, John Geiger went ahead and made this pair, which is very much a straight pairing. The sneaker wears the upper of the coveted "Multicolor" Nike Flyknit Racer and the sole of the Nike Air Force 1.
Geiger's no stranger to these Frankenstein designs, having recently made his own lane by doing all sorts of customs Nike models.