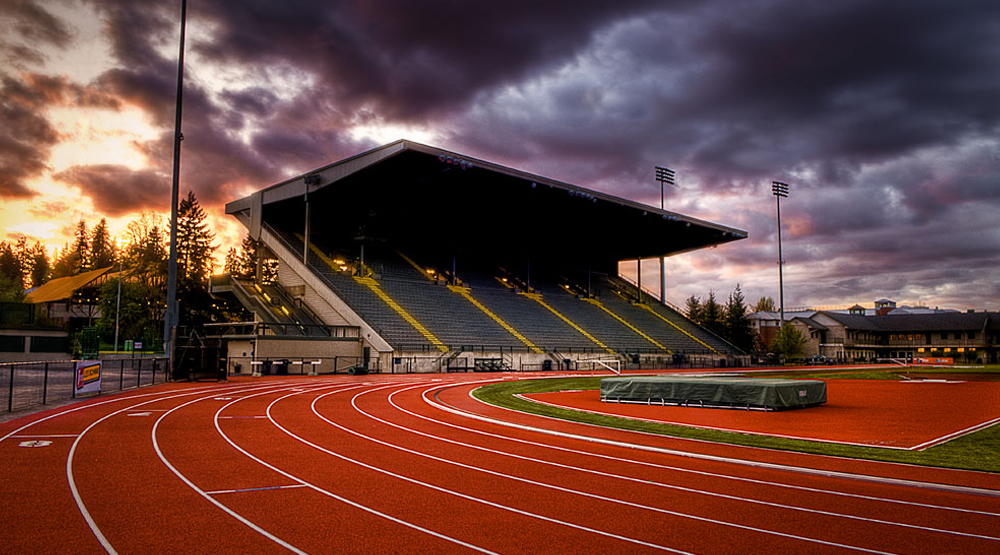 by Brendan Dunne
A high-ranking Nike official lost his temper at the 2015 USA Track and Field Championships, threatening to kill the coach of a team from a rival sneaker brand.
According to a police report obtained by LetsRun.com, Nike global director of athletics John Capriotti verbally accosted Danny Mackey, head coach of the Brooks Beasts, on the night of June 25.
"You know what you fuckin' did. I'm gonna fuckin' kill you," Capriotti is quoted as saying in the report from the University of Oregon Police Department. The event took place at Oregon's historic Hayward Field in Eugene, Ore.
Capriotti approached Mackey in the medical tent while the latter was tending to one of his athletes after a race, telling him "we gotta talk right now." Mackey told Capriotti to wait and asked him to relax while Capriotti poked his chest and asked him to step outside.
At that point, according to Mackey, Capriotti bent over and whispered the threat in his ear. From there Capriotti continued to berate Mackey. Shoving and shouting ensued, as well was allegations from Capriotti that Mackey brought his name up in the recent doping scandal involving Nike coach Alberto Salazar. LetsRun.com spoke to multiple witnesses who all supported Mackey's account.
Sources that LetsRun.com spoke with suggested the confrontation stemmed from Mackey and Brooks trying to recruit a female athlete that Nike was also after.
Despite the confrontation, Mackey says he really likes Nike and has a lot of respect for the company. Mackey worked in the Nike Sports Research Lab from 2007 to 2010.
Nike declined to make any of its employees that were involved in the confrontation available for interview.
This isn't the only time recently that Nike and Brooks have battled in the running world. Earlier this week, Brooks runner Nick Symmonds was left off the USATF team for refusing to sign a contract that would compel him to wear Nike gear.
A more detailed breakdown on this bit of sneaker company drama from the running world is available via LetsRun.com.