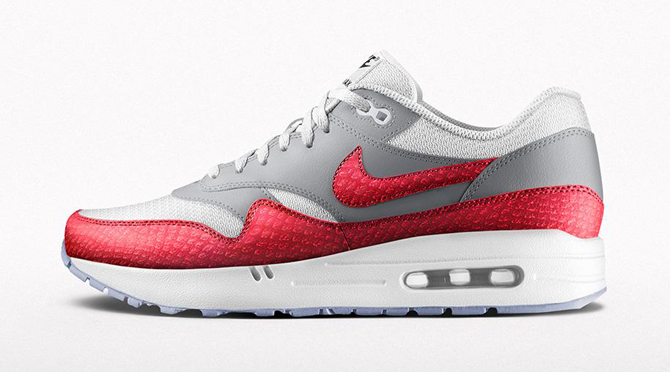 by Brendan Dunne
The Nike Air Max 95 isn't the only Air Max model getting special treatment this year from NIKEiD.
The Nike Air Max 1 just got a pretty impressive upgrade in the form of a reflective snakeskin material that can be applied to the upper. Unfortunately there aren't any images of what the finished pairs will look like, only renderings on Nikestore, which makes designing them sort of difficult since there aren't many reflective snakeskin Nikes out there as is.
The reflective snake materials for the Air Max 1 can be taken advantage of on NIKEiD here.