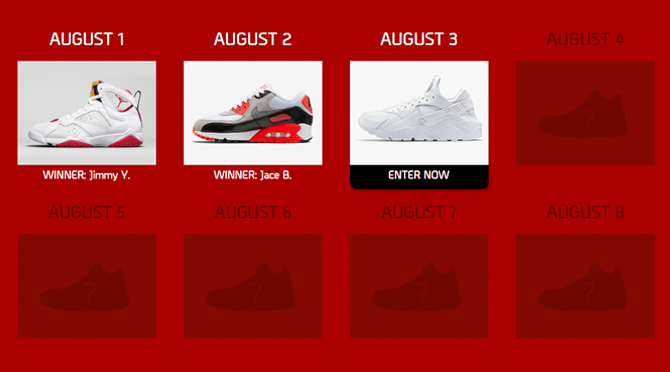 by Brendan Dunne
There aren't many readers out there who can turn down the opportunity of winning a free pair of sneakers.
There are even less who can turn down the massive opportunity, currently being offered by Kicks Deals, to win a free pair each day of the month. The deal peddling site is only a couple days deep into the contest that's running through August, having already given away a pair of "Hare" Jordan 7s and "Infrared" Air Max 90s, and there's much more to come.
Find out more on the month-long contest from Kicks Deals here.