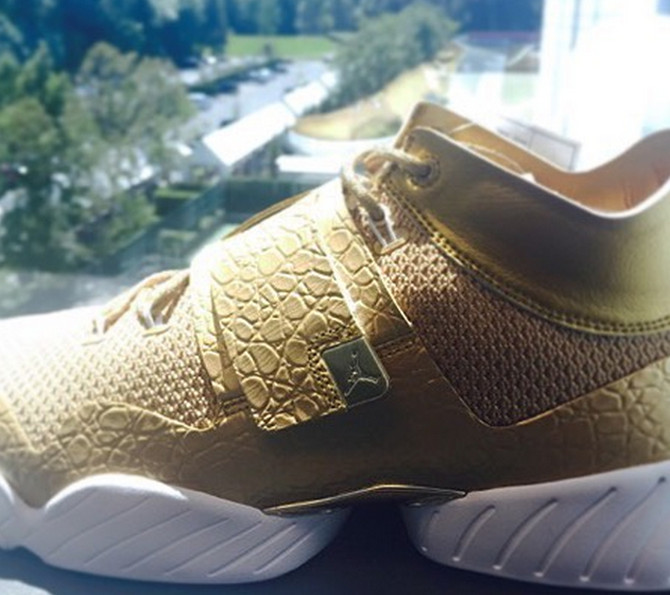 by Brendan Dunne
It shouldn't come as much of a surprise that Michael Jordan's son, Jeffrey Jordan, has access to Air Jordan designs well before the rest of the world.
What should come as a surprise is that he's actually gone and leaked this model via his personal Instagram account. Some have speculated that this is the first look at the Air Jordan XXX, but it's pretty unlikely that Jordan Brand would actually let this photo of the shoe be the first one to emerge.
Perhaps then the model is something of Jeffrey's own design, an answer to his sister's Jasmine Jordan model.
Sole Collector will provide Jordan release date information on this sneaker if it does indeed hit retail.