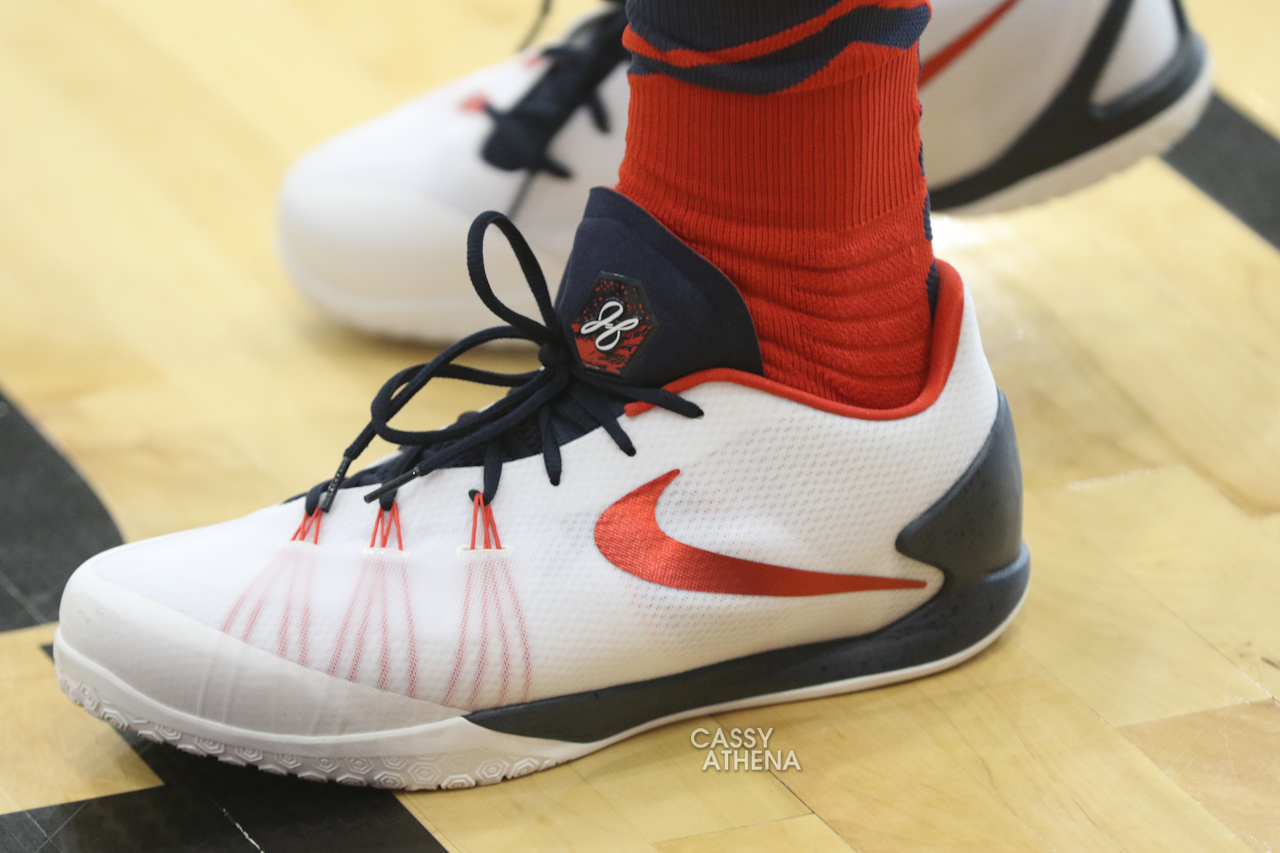 by Brendan Dunne
According to sources, the James Harden x adidas deal will be official by the end of this week.
The Rockets star hasn't switched over to Three Stripes footwear yet though. This week at the Team USA mini camp event in Las Vegas, Harden was still wearing the Nike Hyperchase, a sneaker that's been his go-to ever since it released. On-feet for Harden was a patriotic colorway that is likely a player exclusive.
If the James Harden adidas deal does indeed happen, this sighting in Las Vegas might mark the last time he's seen on-court in Nike footwear.