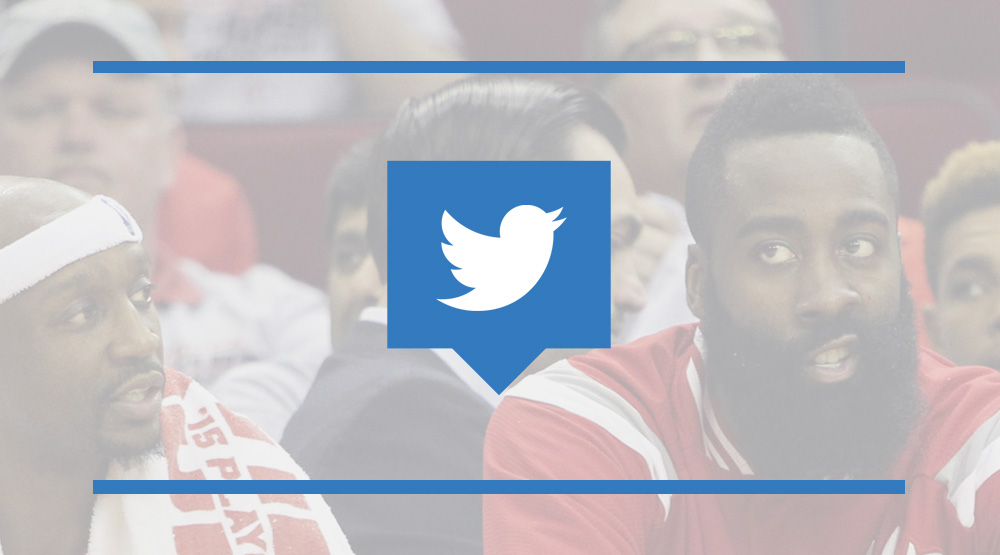 #AskSneakerheads If you were James Harden, would you leave Nike for adidas? Why?

— SoleCollector.com (@SoleCollector) August 3, 2015
In the span of just a few short years, James Harden has gone from sidekick status, which he played to Kevin Durant and Russell Westbrook while in OKC, to MVP contender for the Rockets. This summer he's ready to reap the benefits of that jump, with a major new sneaker endorsement deal. News hit this morning that adidas was ready to offer up a 13-year, $200 million deal, which Nike has until the end of next week to match. While these brands battle it out over which sneakers James Harden will be lacing up next season, we asked our followers for their take on who Harden should sign with.
@SoleCollector pic.twitter.com/7Kr9rNKjFg

— Nice Kicks (@nicekicks) August 3, 2015
@SoleCollector of course. More creative freedom, your own signature shoe, & the chance to be the face of a brand. $ isn't too bad either.

— Alex Austin (@AlexAustin_3) August 3, 2015
@SoleCollector easily. Unless Nike is matching that and giving a signature shoe. If I was Anthony Davis I would be entertaining offers too

— Lance Money (@Killa_Lan) August 3, 2015
@SoleCollector whatever shoes he decides to wear, he's still not gon play defense

— *GUN SHOTS* (@SKEOHPS94) August 3, 2015
@SoleCollector no because Nike has the momentum to build a sneaker star, Adidas looking for someone to start the momentum

— Chris (@CobaltElemental) August 3, 2015
@SoleCollector $$$$ and free yeezy's. Other than that, can't think of a good reason

— swaggy p (@PaulAustria_) August 3, 2015
@SoleCollector they have @kanyewest so, yes.

— . (@CHRIS_XCVI) August 3, 2015
@SoleCollector probably not. He's already stupid rich. I would take 50 mill less and keep my knees and nike products

— Barrington (@Barrington_14) August 3, 2015
@SoleCollector I'd take that deal. At the end of the day, your legacy for basketball will not be based on what brand you represented.

— Gabe Bonzie (@Django_Untamed) August 3, 2015
@SoleCollector nah. Adidas is turning into an Artist brand. Kanye, Big Sean, Push, Pharrell. The money is nice, but I'd've stuck with Nike.

— Ethan Abelquist (@Based_M0ses) August 3, 2015
@SoleCollector a shoe with a beard, and packaging that looked like whatever cereal box he's pretending to eat?! I might go for that..

— Tim Marley (@46stubbystout) August 3, 2015
Immediately. He is not a priority at Nike. "@SoleCollector #AskSneakerheads If you were James Harden, would you leave Nike for adidas? Why?"

— Jerry G! (@JerryLEADS) August 3, 2015
@SoleCollector in addition to the obvious answer (money) Nike gave Kyrie a sig before him and that was disrespectful.

— matt. (@mattnein) August 3, 2015
@SoleCollector sketchers can offer me 200 mil and I'll take it

— Christian (@thoroughbred_15) August 3, 2015