As a parent, the arrival of August not only signals that you have just a few short weeks left to suck up the fun and sunshine of summer with your family, but also that you have to address the always wallet-lightning experience of back-to-school shopping. Clothes and school supplies will take up a large amount of your purchases, but grabbing your kids new school sneakers can often be the most stressful part of it all for moms and dads. When you throw being a sneakerhead or having sneakerhead kids into the equation, things can get pretty expensive if you don't plan ahead.
Depending on the ages of your kids and how many you have in total, this annual tradition can become a real test on your budget. As a dad of four myself, I know I'm always looking for the best ways to keep my kids looking fresh without killing my finances.
No one wants their kids to be made fun of over bobo sneakers.
With that said, I wanted to share a guide of sorts on how I manage to battle my way through this yearly rite of passage. Just keeping your eyes open and being a smart shopper can help keep your little one's feet fresh without breaking the bank.
You don't need to go straight to Payless.
Let's just get this out of the way first because this is the most important thing you can learn about shopping as a parent. Paying retail for kids' sneakers has got to be one of the dumbest moves I see parents do each year. Do the homework, know your kids sizes, and research if a store you are going to has printable coupons or sales going on.
Every year I hear parents complain that they aren't buying their kid name brand, $100-$200 sneakers because they "don't have money like that." but when I ask them what they paid for some knock off version of Nike/adidas' new shoe, they tell me it's in the range of $40-$75. This is crazy. There are so many quality pairs of kicks available in kids sizes (which are often on sale and sometimes up to half off the original retail price). Buying your children an extremely cheap pair of shoes (which are going to just fall apart a few months later) makes zero sense because in the long run, you'll most likely need to replace them much sooner than you would a good quality pair of shoes.
---
Don't waste your money on hyped sneakers.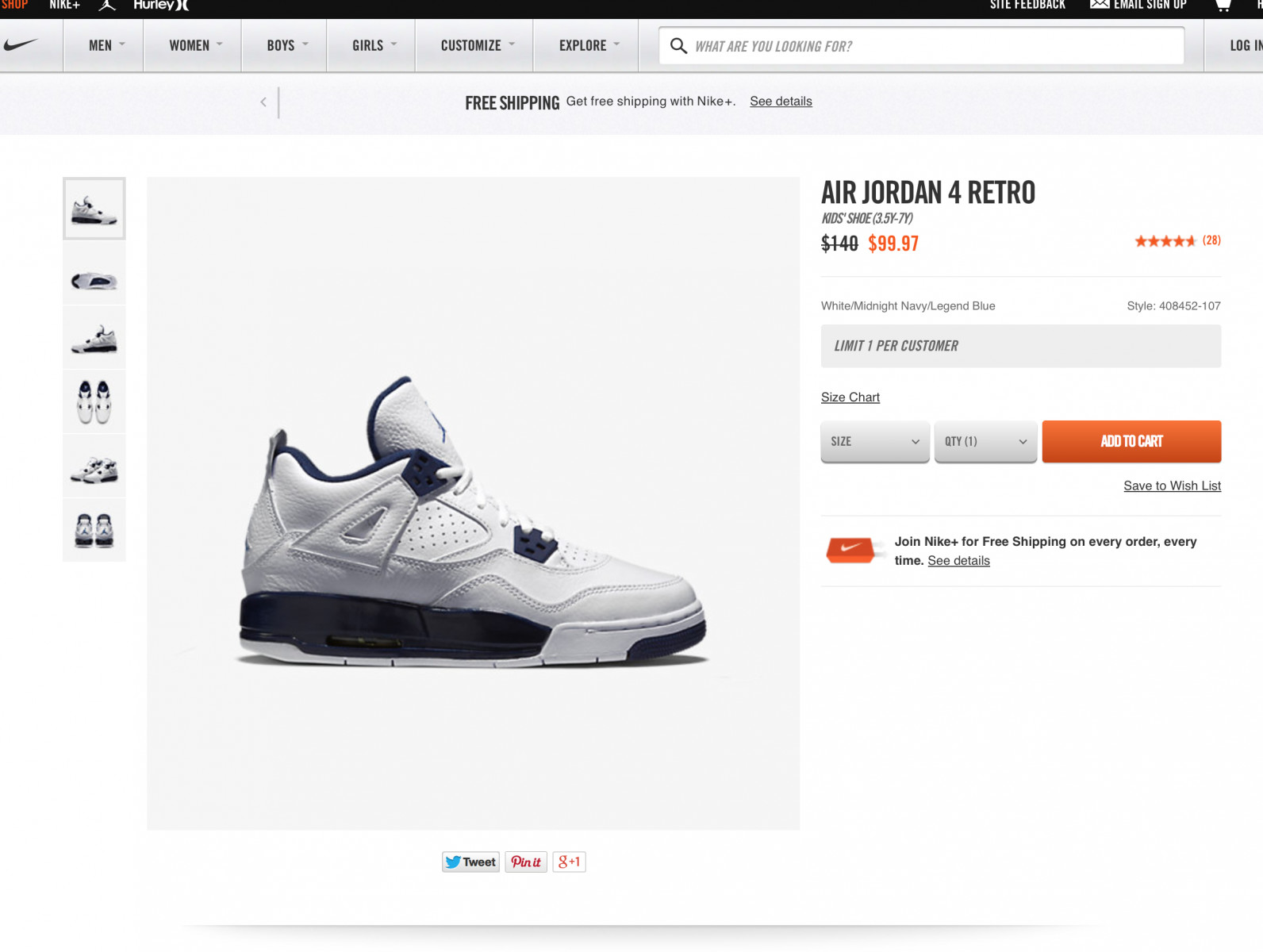 Another aspect of this is that by now you have hopefully realized that sneakers have become super mainstream. Because of that, big companies are pumping out new products on a weekly basis. Unless you are determined to make sure your kid has the most rare heat out there (pro tip: they don't need it. Any quality pair will do the trick just fine.) You can usually find some hidden gems that released over the past few months for a fraction of what they originally released for. One example I found online is at nike.com where you can grab your kid a pair of what I considered one of the best releases this year, the Air Jordan 4 Retro 'Colombias," for just under $100. While this is still a high price for a parent on a budget, with some discounts or coupons thrown in this could turn out to be a real steal for one of the hottest releases of the year.
---
There's always a coupon.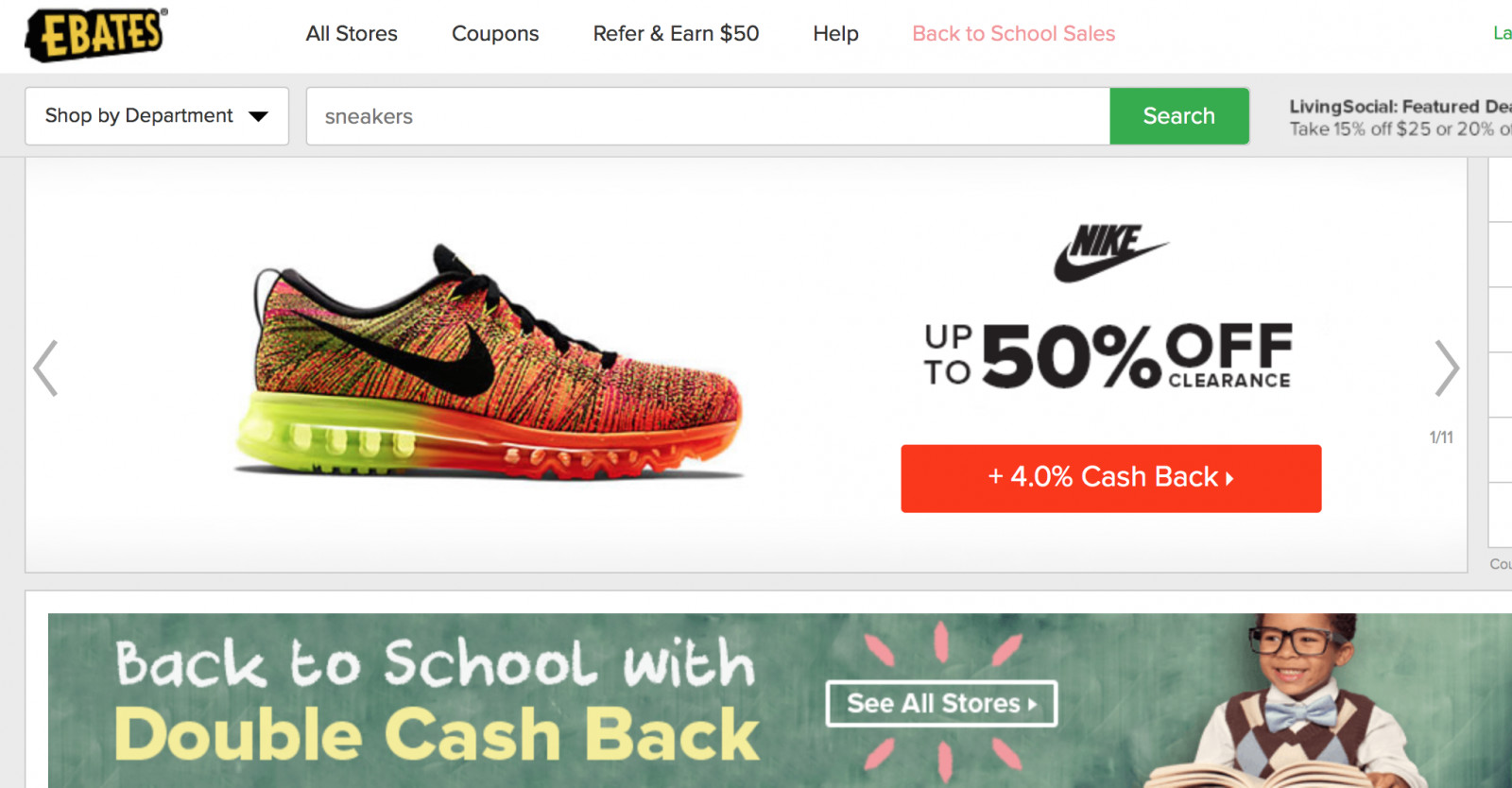 As I mentioned above, stacking some coupons or discounts onto an already discounted shoe can save a parent tons of money when it comes to back-to-school sneaker shopping. Simply taking a few minutes to Google "coupon codes" for your favorite online retailer can often net you anywhere from 5-50 percent off your purchase, as well as free shipping charges, which can make all the difference when deciding exactly what shoes you'll be sending your kids back to school in.
We're not done yet though. After you've found a solid coupon code that works with what you're looking for, head over to a reputable cash-back rebate site where you can get even more bang for your buck. Many people are wary of websites that claim to give back money or rebates for purchases because they seem to good to be true, but there are actually some really great sites out there that will legitimately help you save money on tons of purchases you make online. I personally use ebates.com for all of my online purchases (especially sneakers) and I receive anywhere from $2-$20 bucks back on every purchase. There's no real catch with these cash-back sites, all you do is sign up, link it to your existing PayPal account, and they send you money back on purchases you make. These extra savings can help you get that really nice pair for your kids without going over your budget or save even more money on an already "dirt-cheap" clearance price.
---
Buy your kids what they like.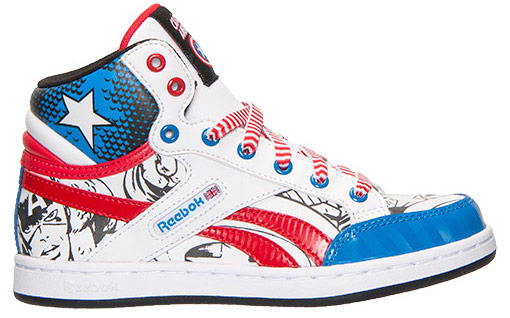 Now don't get me wrong here, I'm not saying your kids should be telling you what to do with your money. In fact, I'll be the first person to lay down the old dad line of "Until you get a job, you'll get what I give you." But instead I'm saying know your kids, and don't waste money on something they wouldn't like.
Maybe you're a sneakerhead who, much like me, spent your youth wishing his parents would buy you a crisp pair of Air Jordans. They didn't and you badly want to get your kids the newest pair, but they prefer Reeboks, Filas, or even some SpongeBob sneakers. Though it may kill you inside as a fan, let your kids be who they are. If buying them a cheaper shoe makes them happier, it should be a no brainer for you as a parent.
You don't need to floss through your kids or try and force them to be into what you love - maybe they will and maybe they won't - but they will always appreciate a parent who at least listens to them before making a decision.
I have seen so many times when parents have their kid decked out in Air Jordans before the kid even knows who Michael Jordan is, when that same kid would have been much happier in Marvel's Avengers themed sneakers (which are much cheaper and still good quality).
My advice is use the back-to-school sneaker shopping experience as a time to bond with your kids. Maybe you'll have a healthy argument over why MJ will always be better than Lebron, or maybe you'll find out that your kid cares more about running and a nice pair of adidas Boosts than they ever will about your favorite retros. In the long-run, what shoes they're wearing will never mean anything compared to the time spent with them. Someday, when they are older, they'll look back at the memories of back-to-school sneaker shopping with mom or dad and be thankful they had a parent who took the time to make sure they were prepared for school as a kid.