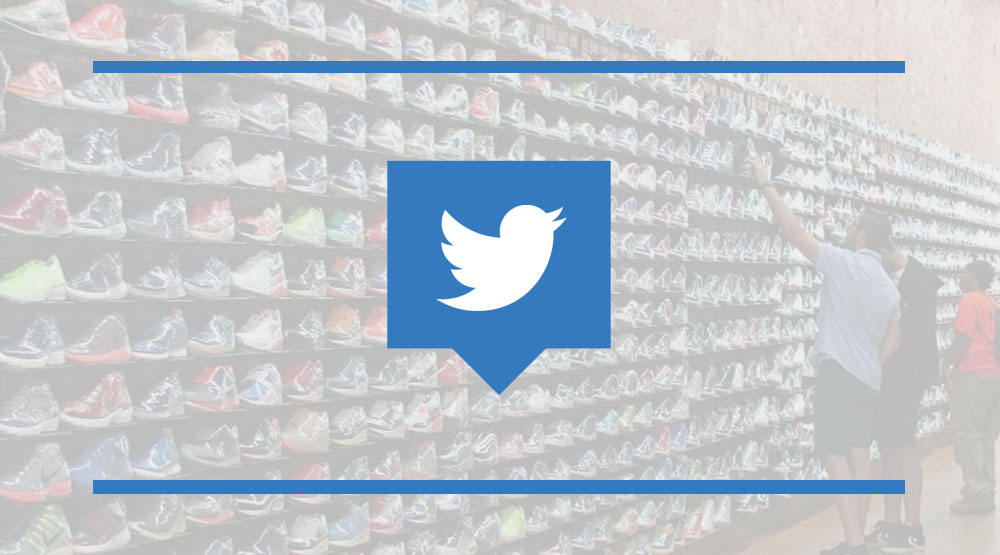 #AskSneakerheads: Would you finance buying your sneakers at Flight Club? Why or why not? http://t.co/w73GR8o0DP pic.twitter.com/ZJQhac8e4r

— SoleCollector.com (@SoleCollector) August 24, 2015
Financing sneakers isn't exactly something new. Any time you buy a pair with a credit card, you're doing it. But a sneaker shop actually offering financing as a viable option to obtaining a coveted sneaker is something new. Flight Club made headlines last weekend by partnering with a third-party financing company to integrate a payment program into their webstore. We took to Twitter to #AskSneakerheads for their thoughts on the matter.
@SoleCollector pic.twitter.com/kHDd42mSfl

— Marlo (@watchthesneaks) August 24, 2015
@SoleCollector Absolutely not, paying a mortgage loan and car loan is building real equity, a shoe loan is just fiscally irresponsible

— Brett Drake (@bdrake25) August 24, 2015
Not risking my credit to get a fit off. Bigger fish to fry. https://t.co/1I64Mwj6Ir

— Alphet Brennaman (@anthonyandmore) August 24, 2015
@SoleCollector that 10-30% fee is a killer. Just use your credit card. I rather deal with a 6% interest rate.

— Don Mendoza (@Techniques_100) August 24, 2015
Nope. If I can't afford a shoe it's not meant to be. It means I probably have ducks I need to get in order elsewhere https://t.co/1TcM4w1xC5

— Andrew Antillon III (@SicEmBruiser) August 24, 2015
@SoleCollector Smart financial move for FlightClub, horrible for the kids who are going to choose this and fuck up their lives.

— Pete Forester (@pete_forester) August 24, 2015
@pete_forester @SoleCollector someone is going to put in for a car or house loan one day and get denied because they defaulted on their Js..

— FreshFisch (@FischKicks) August 24, 2015
@SoleCollector better to just flip some old kicks to pay for new ones. Plus ur credit score has to be near 700 to get approved for Affirm

— Dale J Diala (DJ) (@DJizzle86) August 24, 2015
@SoleCollector Yeezy seasons for everyones

— Dirt Bag Mike (@HeirMike) August 24, 2015
@SoleCollector it should never be that serious to a point where you have to finance a pair

— Maz. (@MAZARADii) August 24, 2015
@SoleCollector whosever dumb enuf to pay 2K for a shoe, I'm pretty sure they dumb enuf to finance it. #TheShoeGameSucksNow

— Gym Motivation™ (@Gym_Motivation) August 24, 2015
@SoleCollector finance them. Rock em for a couple weeks, resell em, pay debt. ;)

— christopher andrade (@csaq) August 24, 2015
@SoleCollector I don't have a job, but I collect unemployment, so maybe?

— Andrew | Nike™ (@andrewj_p) August 24, 2015
@SoleCollector lol do we need a cosigner too? Good business for them but I can't see too many people riding that wave

— [_________] Peez (@See_Harris) August 24, 2015
@SoleCollector so many ppl going to default on these loans on these over priced sneakers

— billy pardo (@Erryday100) August 24, 2015
Wonder if people putting these shoes in their kids name https://t.co/Lw1AQvcAmj

— Rail (@I_am_rail) August 24, 2015
@SoleCollector just give me your money and I'll kick you in the nuts once a month for 12 months.

— Henry Hughes (@lewshus75) August 24, 2015