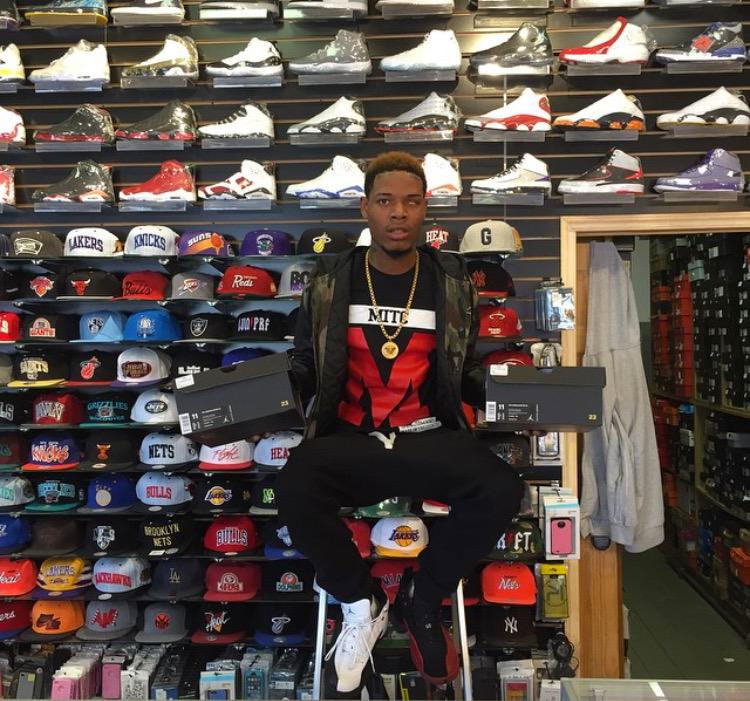 by Brandon Richard
Fetty Wap is relatively new to the scene, but he's already enjoying great success. Thus far, the rapper has three Top 20 hit records, including the platinum smash, "Trap Queen." And with his newfound fame is coming a lot of dollars, which Fetty says he's using to fuel his sneaker habit.
In a recent sitdown with Maxim, Fetty not only admitted to spending heavy on sneakers, but said that he buys a pair of Air Jordans EVERY DAY.
While the upstart still has a Paterson zip code, he has another place a few towns over, in Hackensack, that doubles as a gigantic walk-in closet. One room is entirely filled with Jordans— a fetish he adopted while selling mixtapes on street corners. Any extra income from those sales went straight to his sneaker habit. Now he buys a pair a day. "People are getting shot over these," he says, running a hand over his Air Jordan XI's, a.k.a. "Space Jams." In his bedroom is an extensive collection of Robin's Jeans, straight from the factory. "I like mine with different-colored zippers," he says of his exclusive denim. Collaborating with their designer, Robin Chretien, is the next item on his career bucket list, and Fetty is slowly becoming a fixture in the company's New York City offices.
No wonder he's becoming a Celebrity #SoleWatch regular. You can read the full piece over at Maxim.