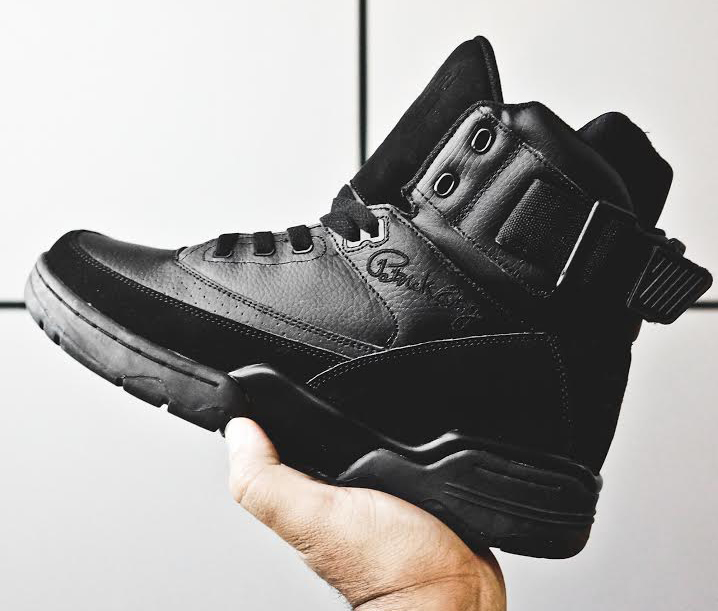 by Brendan Dunne
Buy Now: Ewing Athletics, Packer Shoes
How did it take this long for the Ewing 33 Hi to get a blackout look?
The sneaker, the signature model in the Ewing Athletics range, has been seen in black and white before, but never in a fully blacked out palette. On the materials end the shoe is pretty standard Ewing Athletics fare, with a mixture of tumbled leather, micro perf leather, and suede dominating the upper.
The sneaker release date for this pair is Sept. 18.