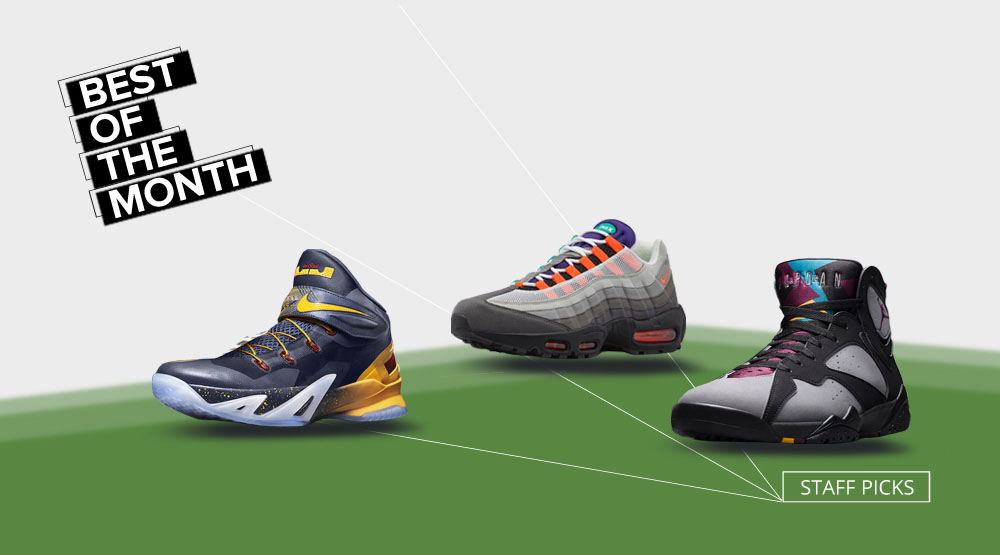 Let's face it, with so many sneaker releases happening in the span of any given 30 days, it's easy for pairs to get lost in the mix. More often than not, the everyday sneaker enthusiast's Saturday pickup is forgotten for next Saturday's pickup. Some reflection at each calendar flip can help cement some of those shoes that deserve to be remembered though. Looking for a refresher on all the great sneakers that came out this month? Here, the Sole Collector staff share what were their favorite sneakers that dropped in the month of July.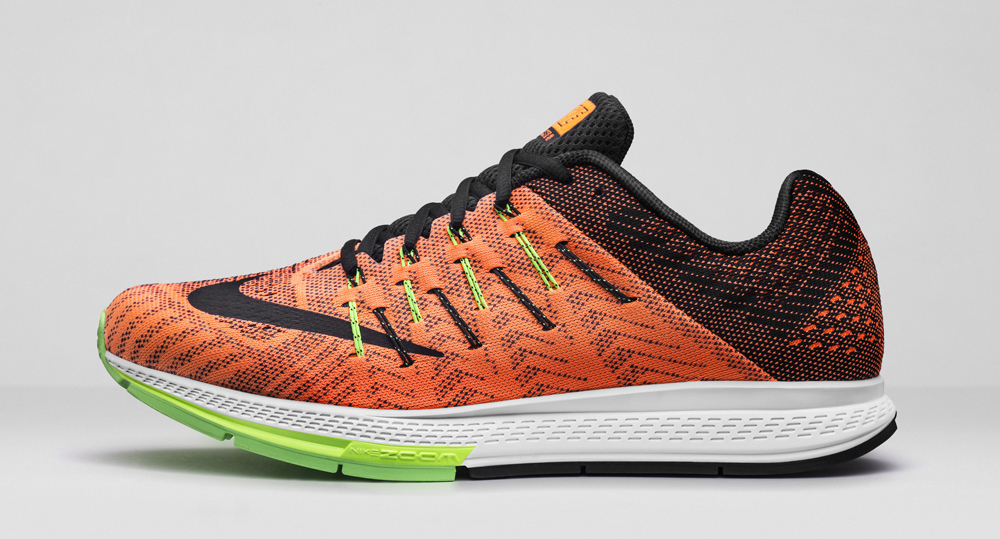 Gerald Flores, Editor-in-Chief
I got to try these sneakers for the first time as a part of Nike Training Club's Zoom Academy this month. The off-kilter Swoosh near the toebox, the Flymesh upper, and Flywire cables made this sneaker sleek enough to rock on the streets. But after taking the Zoom Elite 8 for a test drive, I found out that it's a pretty solid sneaker for putting some miles in too. Weighing in at just under 10 ounces with Zoom Air cushioning in the forefoot, it's not a bad pickup for $115.
---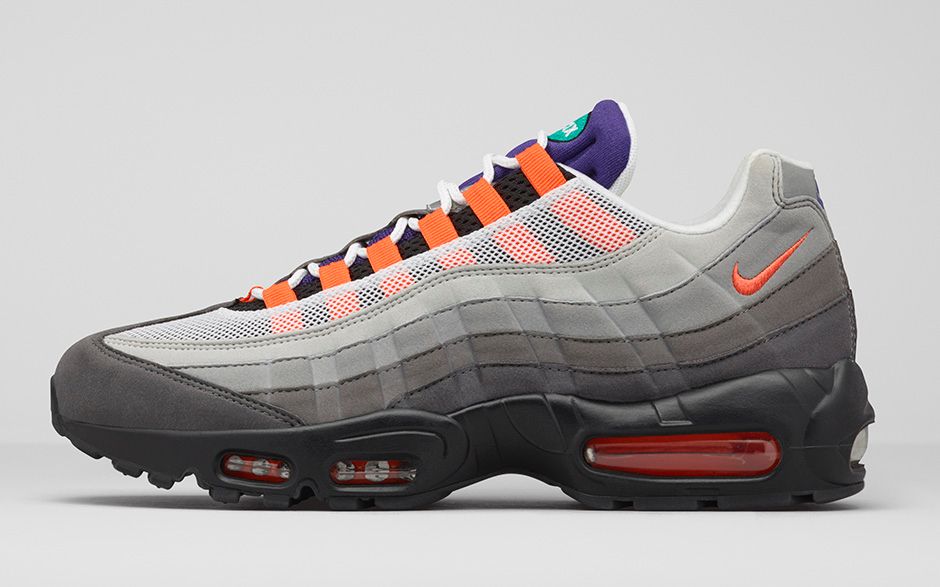 Brendan Dunne, News Editor
Kudos to Nike for making a "What The" shoe that's actually wearable. The series has always been a cool one, but pretty much all of the entries so far have looked like circus footwear. I've been trying to resist the AM95 retro hype this year, but this pair has made me cave. It gets the mash-up thing right without being too obnoxious with its approach of sticking with one material set. These haven't had a proper release in the U.S. yet, but I'm sliding them in here under a technicality as they've already hit elsewhere. That being said, I'm very much looking forward to the day that they hit on Nikestore so that I can frantically smash the "add to cart" button, fail to purchase a pair, and then do my best to forget about them and not be tempted by eBay prices.
---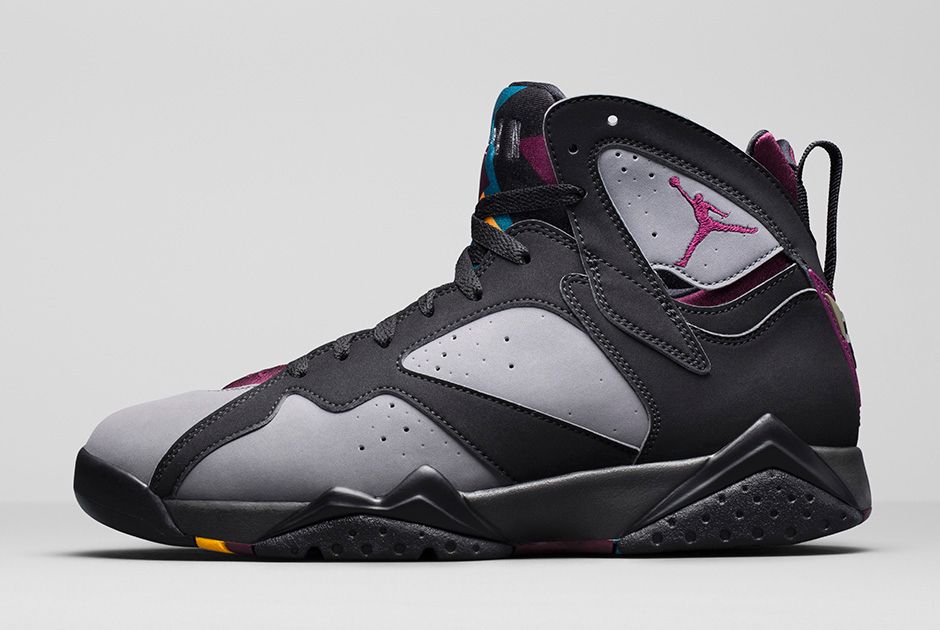 Steve Jaconetta, Archive and Release Date Editor
The Bordeaux 7s were one of the most anticipated retro releases of the year in 2011. Four years later, nothing changed. The addition of 'Nike Air' returning to the insoles and a more OG-like remastered design made this year's 'Bordeaux' release one not to miss. While there are differences between all three releases, it's never a bad thing to pick up a classic Air Jordan. This is coming from someone who has owned all prior versions as well.
---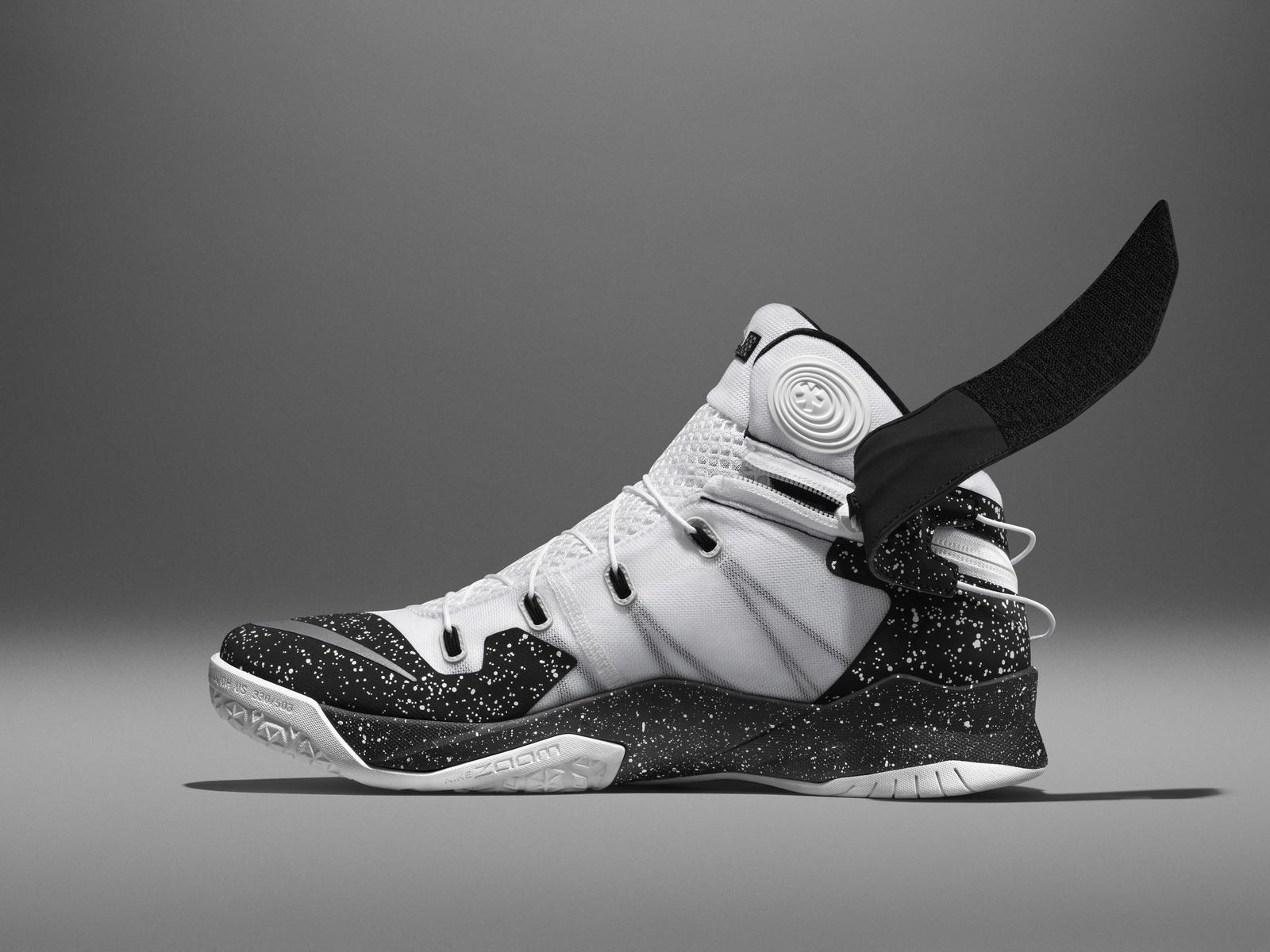 Zac Dubasik, Managing Editor
Sneaker companies like to tell us how each and every new innovation they add to their shoes will change the game. In reality, these innovations are often more marketing than anything. Nike's Flyease, however, is actually making a positive impact on people's lives. While its introduction was low-key in comparison to a typical sneaker launch, the Flyease deserves major props for allowing handicapped individuals the freedom of putting on their own shoes.
---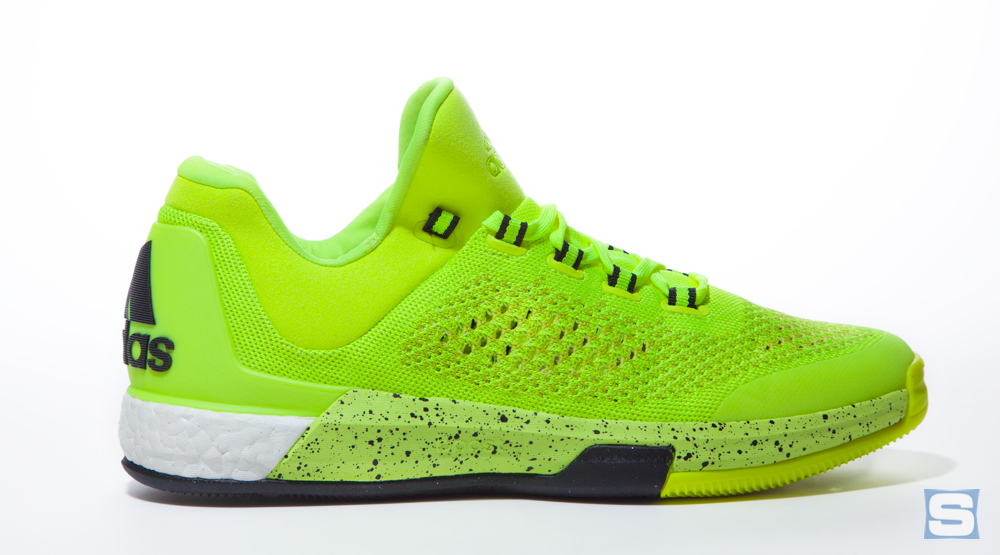 Brandon Richard, Senior Writer
While adidas continues to make great strides in design, the basketball category fell off a cliff last season. The Lillard 1 was a solid introduction to the lineup, but the flagship models — the D Rose 5 and Crazylight Boost — left a lot to be desired. Perhaps a sign of good things to come, the Crazylight Boost 2015 makes good use of adidas' latest technology. There's obviously Boost cushioning, but it's the Primeknit construction that gives it the right feel. And ditching the "lightest on the market" gimmick allowed designers more freedom to address performance. Hopefully leaving "clunky" adidas Hoops models in the past, the new Crazylight is sleek, modern and maybe even an option for casual wear.