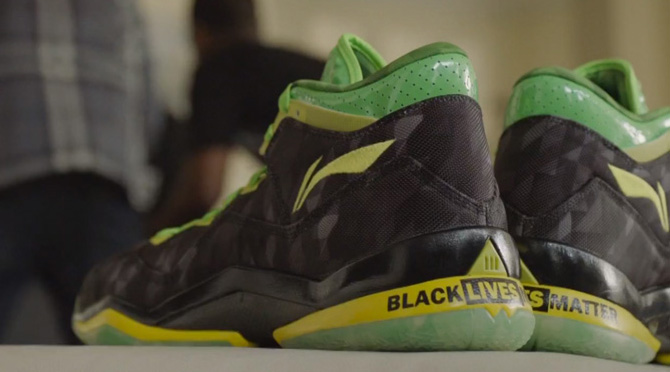 by Brendan Dunne
Anyone who caught last night's episode of Ballers on HBO hopefully noticed a cameo by Dwyane Wade's Li-Ning Way of Wade 3 sneaker.
It wasn't just a random general release colorway of the shoe either. On the midsole right above the heel, the sneaker reads "Black Lives Matter." The message of course shows solidarity with the protest movement of the same name, which was sparked by recent high-profile killings of black men by police in the U.S.
It's unclear if this sneaker will be making it to retail or not.
This isn't the first time Wade has made such a shoe. Back in February, a Li-Ning model with a similar message popped up:
Dwyane Wade's "Black Lives Matter" Edition Li-Nings. pic.twitter.com/G3NoRS8Tfi

— Joseph Goodman (@JoeGoodmanJr) February 22, 2015