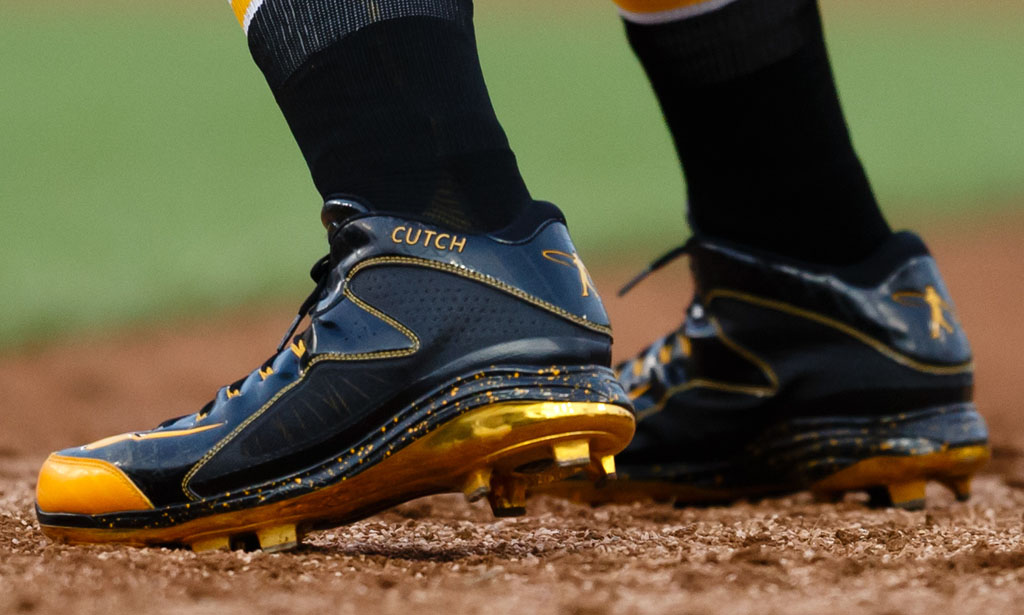 by Brandon Richard
The longtime battle between Nike and adidas has slowly shifted to a feud between the Swoosh and fast growing Under Armour. Last September, it was reported that Under Armour had surpassed adidas as the second biggest sportswear brand in the United States. Then in April, the brand announced an expansion of its operations to Portland – home to Nike headquarters. While Nike is still comfortably in the lead, the rivalry between the two companies is intensifying.
One sport Nike and Under Armour are competing for his baseball — specifically at the Major League level. Earlier today, What Pros Wear broke down what cleat brands big leaguers are wearing based on a sample of 150 players.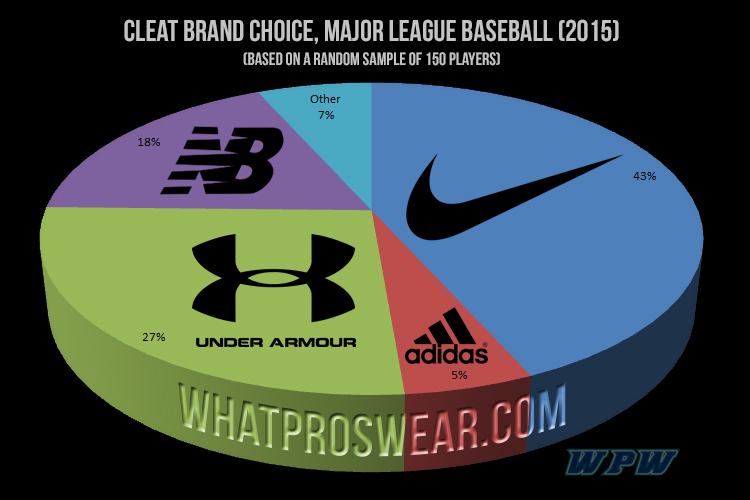 As expected, Nike currently holds the top spot, with Under Armour and New Balance following. WPW also notes that players wearing freebies contributes to the showing for UA, the official league footwear provider. What's interesting is how far adidas is behind its major footwear competitors, but WPW says it's one of the fastest growing companies in the baseball world. That's consistent with the January report that the brand is looking to sign as many as 250 new MLB athletes.
Diving into things a bit further, they took a look at the quality vs. quantity element of the footwear endorsements. Using fWAR, a statistical analysis of how valuable a player is to his team, they found that Nike has majority of the league's best players (and more than half of its own signees) in the top two tiers (a fWAR of 0.4 to 5.9). Similarly, 52% of Under Armour's MLB reps meet the top two tier criteria and both brands mostly neglect signing lower tier players.
For the full in-depth analysis, visit What Pros Wear.