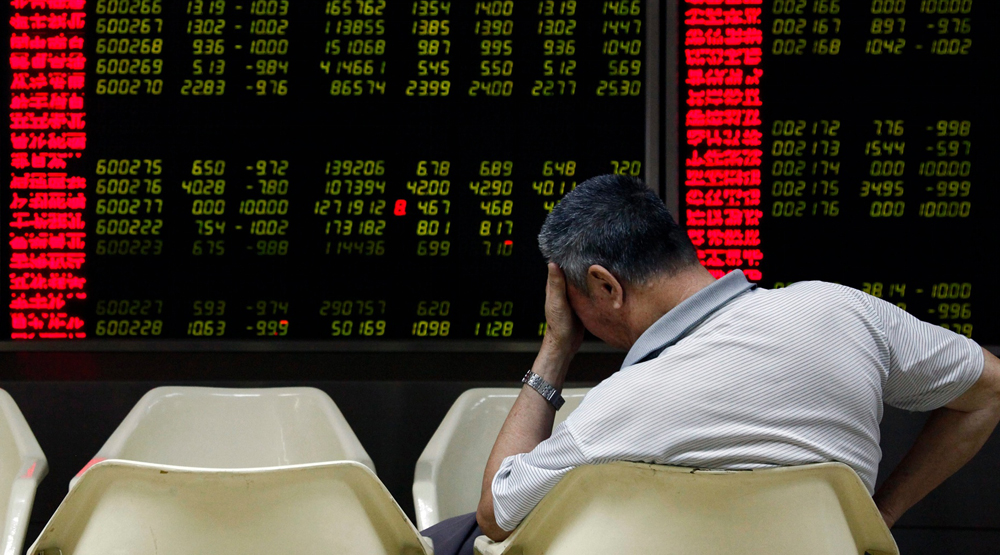 by Brendan Dunne
Most readers are probably more concerned with prices on the sneaker resell market than they are with the Dow Jones average, but today's Black Monday panic actually might end up having an affect on footwear collectors.
The panic stems from the free fall of China's markets, including an 8.5 percent drop in the Shanghai Composite, and the reaction of global markets. According to one expert that Footwear News talked to, sneaker prices might drop as a result.
"China is our largest supplier of footwear, and the devaluation of currencies — particularly the yuan — could have a positive impact on the prices of footwear coming across the border," said Matt Priest, president of the Footwear Retailers and Distributors of America. "From a production perspective, this would lower prices and stop the rise of certain inflationary pressures we've seen lately."
The hotter sneaker stocks have already taken a hit from Black Monday, with Skechers down nine percent, Under Armour down seven percent, and Nike down three percent.