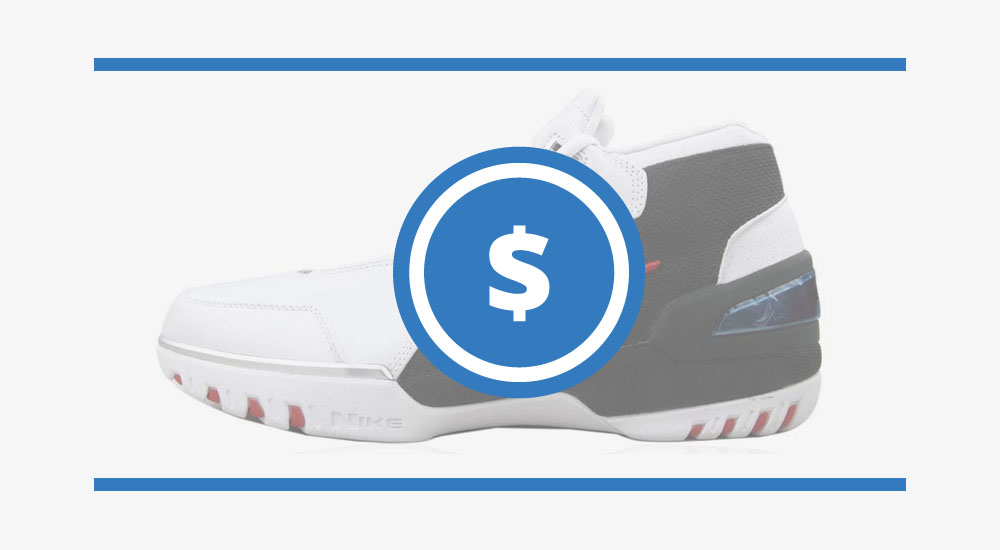 Sneaker prices are on the rise with no signs of turning back. Air Jordan retros are nearing a $200 standard retail tag, while LeBron James' signature sneakers hit the $275 mark last season. But the shoes are also selling, so there's no incentive for companies to consider rolling prices back.
The truth is that "cool" sneakers have always been expensive. Today's $200 pair is yesterday's $100. And as we pointed out earlier this year, adjusted for inflation, they're probably priced about where they should be. But there have been bargains throughout the years, even if they weren't seen as such at the time of release. There are ever a few good deals left today.
With the reality of steadily increasing prices in mind, we've compiled a list of the greatest sneaker buys of all-time.
20. Nike Air Garnett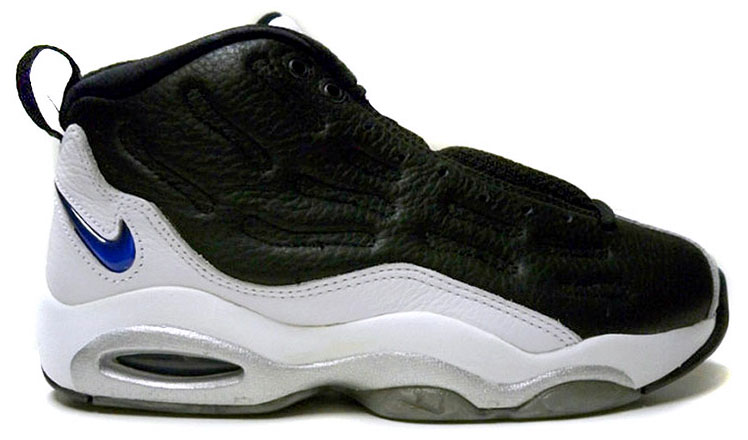 Year: 1998
Price: $95
While Nike was revving up tech and price points, the Big Ticket's first sig debuted for less than $100.
---
19. Nike KD 2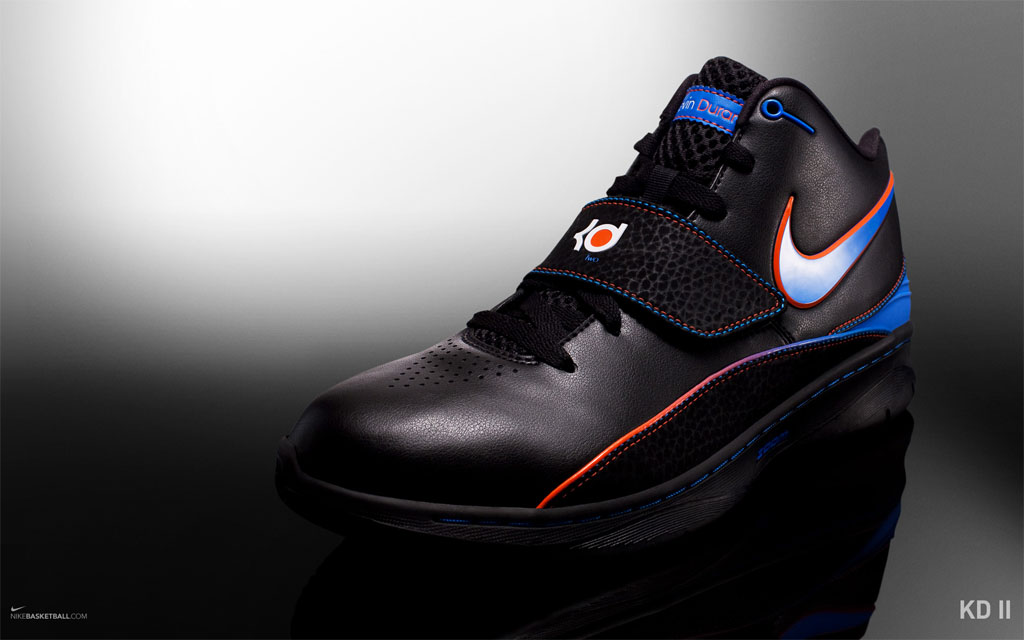 Year: 2010
Price: $85
Five years later and the way-under-the-radar KD 2 is still thought by many to be Kevin Durant's best performing model.
---
18. AND1 Tai Chi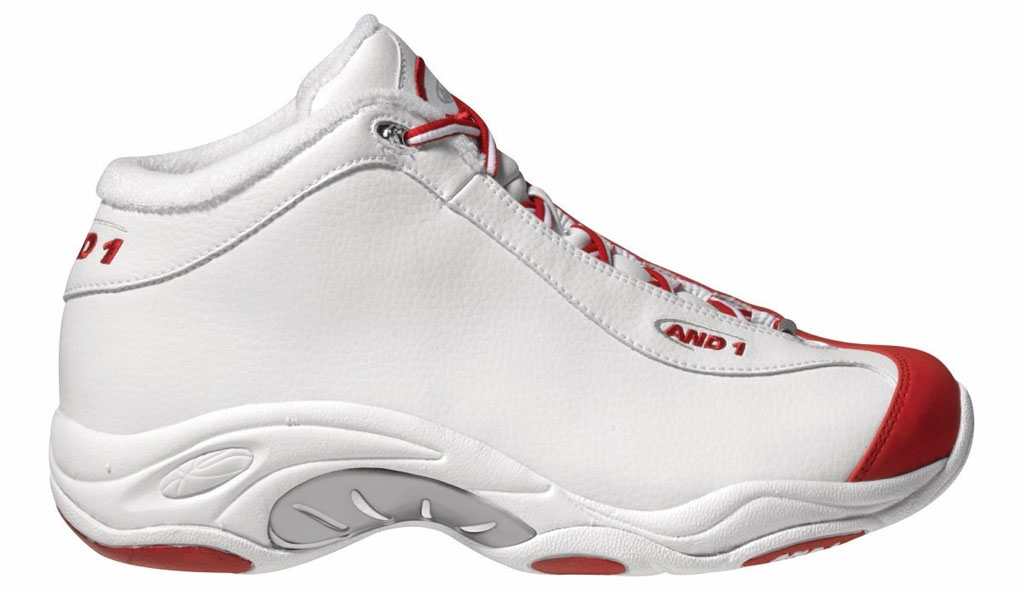 Year: 1999
Price: $75
Vince Carter's dunk contest weapon and AND1's greatest sneaker, the Tai Chi carved a path in a crowded market with a hard to beat price point.
---
17. FILA GH 2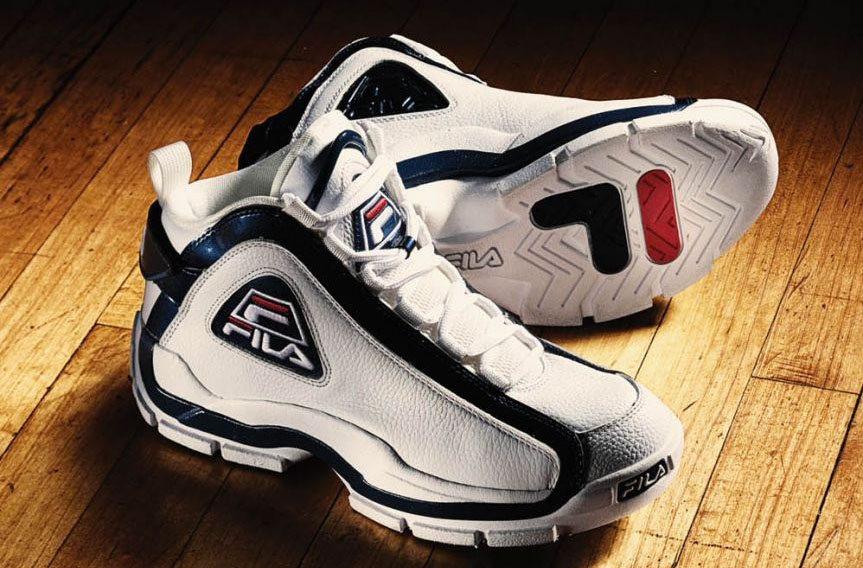 Year: 1996
Price: $90
It's hard to imagine a FILA shoe being priced much higher, but Grant Hill looking like a legit "Air" apparent in $90 shoes made them an easy cop for his growing legion of fans. And the rebranded FILA 96 was the same price when it returned in 2013.
---
16. Nike Air Zoom Flight The Glove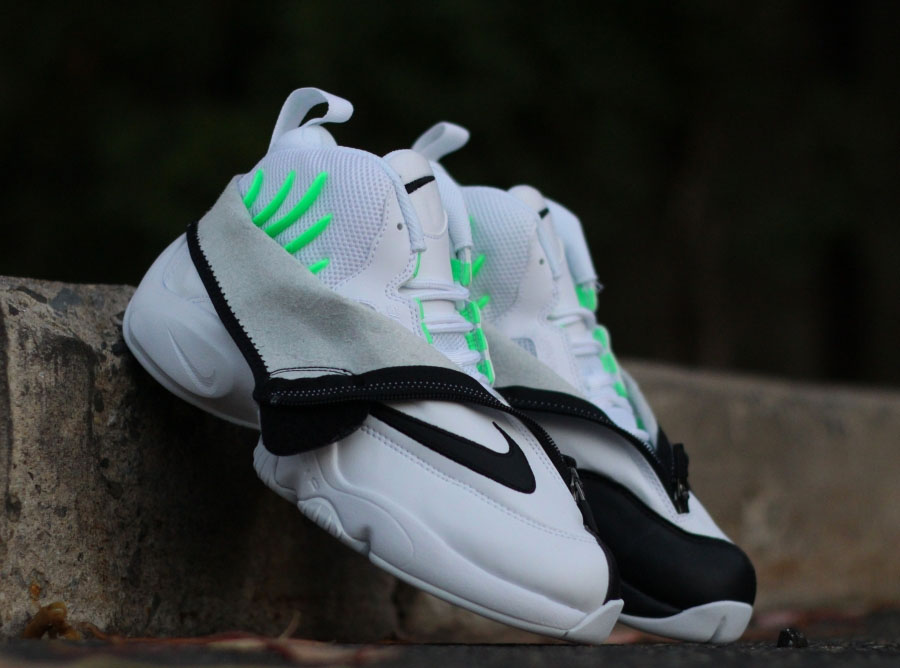 Year: 1998
Price: $110
With so much going on, the Glove is a shoe that looks like it should be expensive. But it was only $110 the first time around, which was $35 less than the recent retro.
---
15. adidas ZX Flux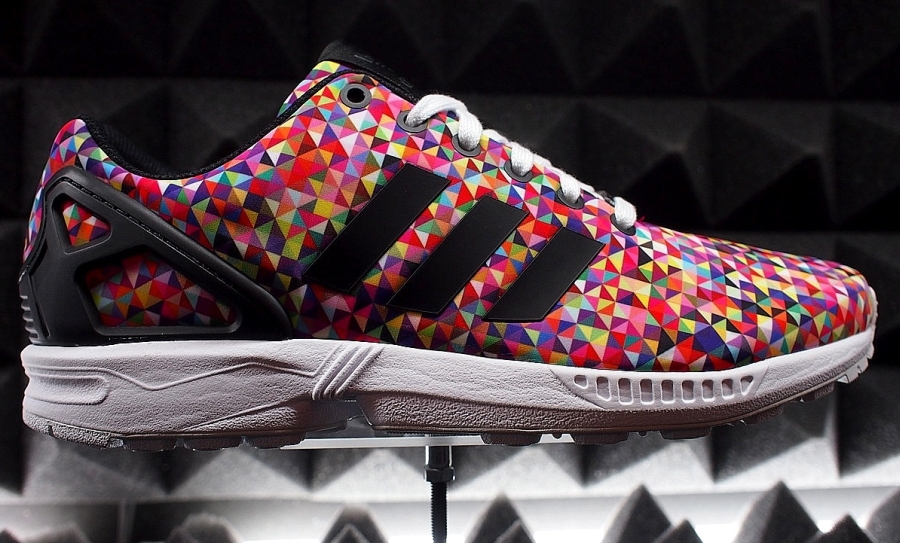 Year: 2014
Price: $90
As Boost tech pushes prices north, adidas may have landed its biggest punch with the $90 ZX Flux. You can even get your own photos printed on the shoe for $110 through the mi ZX Flux Photo App.
---
14. Nike Zoom LeBron 2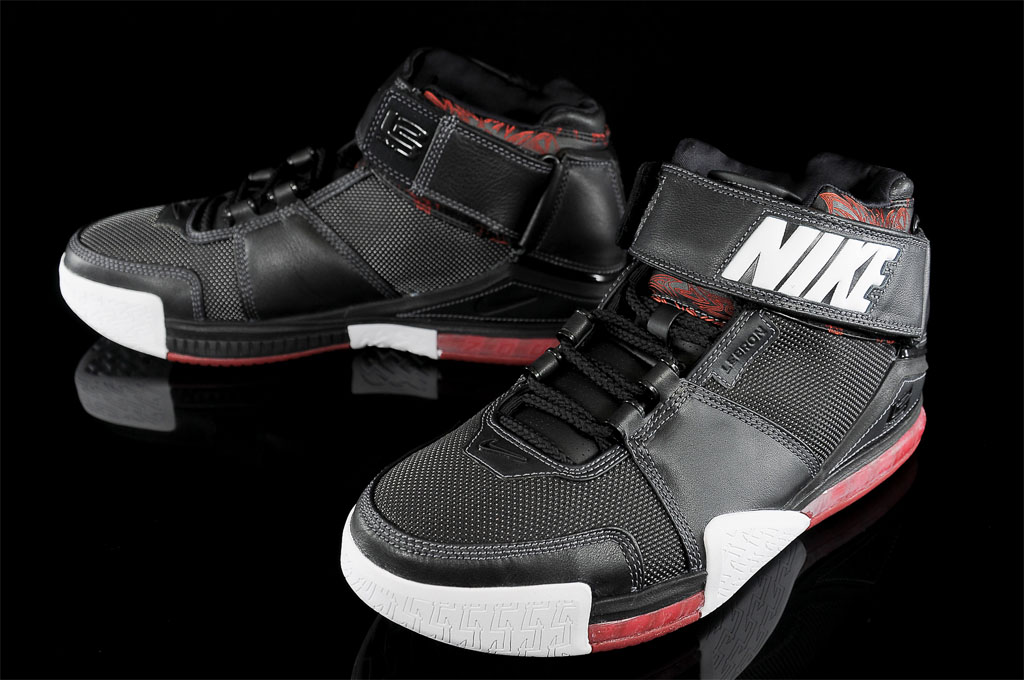 Year: 2004
Price: $125
LeBron James' signature line wasn't always as expensive as it is now. And there's a lot of people who will tell you that the LeBron 2 is still his best shoe.
---
13. Air Jordan 3 Retro "Cement"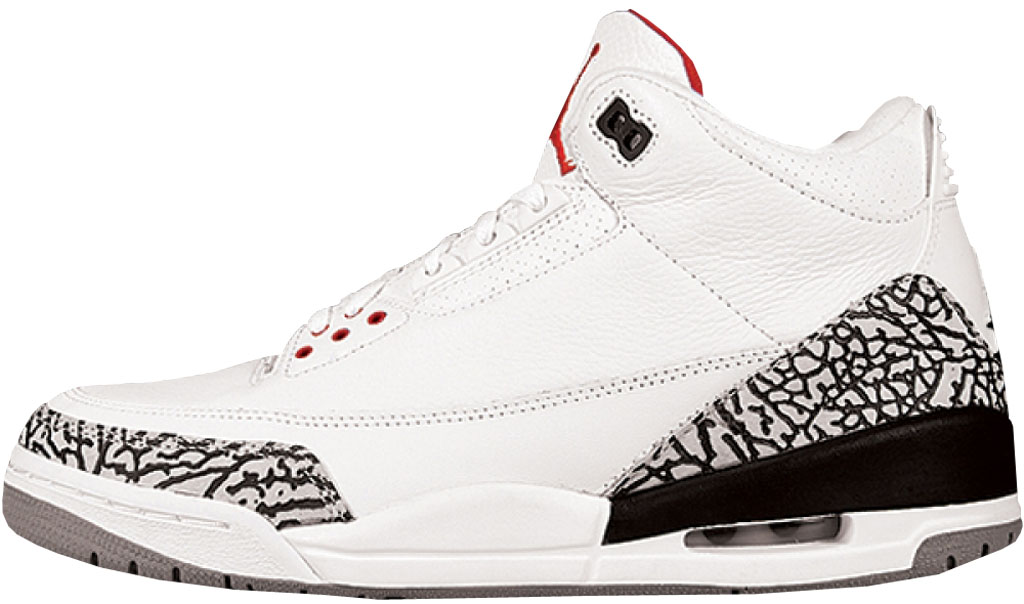 Year: 2003
Price: $100
With retros starting to take off, the "Cement" 3 returned in 2003 cheaper than the 1994 retro that flopped at retail.
---
12. Air Jordan 4 Retro "Bred" & "Cement"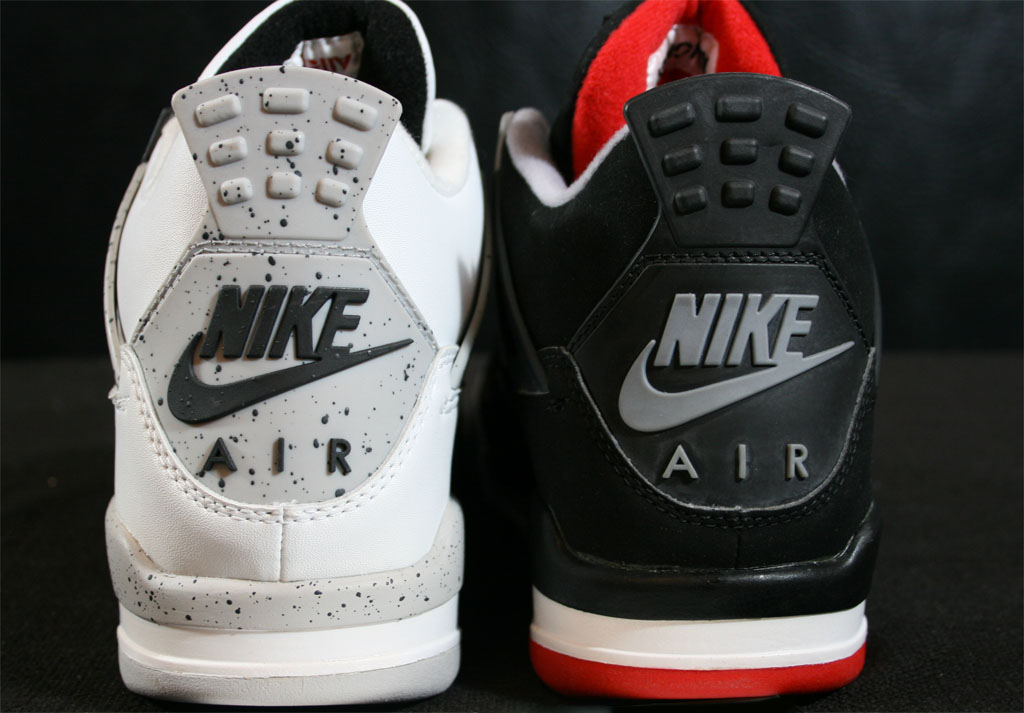 Year: 1999
Price: $100
Ten years after debuting, these original colorways sparked the modern retro era in 1999. And somehow they were $10 cheaper than the originals.
---
11. Reebok Shaqnosis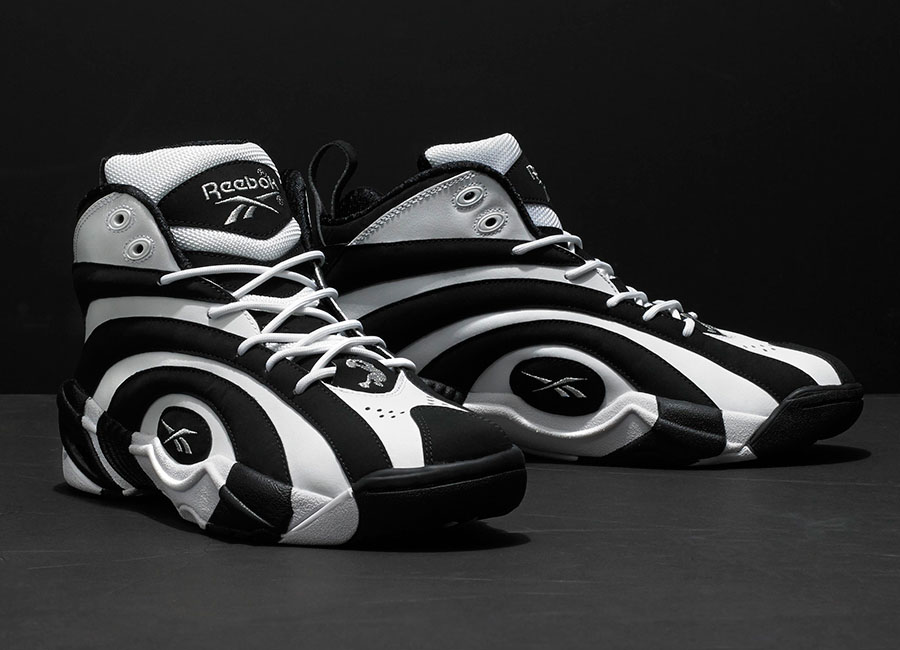 Year: 1996
Price: $90
Shaq ditched major sneaker companies in the 2000s to create his own affordable sneaker brand, but his Reeboks weren't putting a huge hurting on your wallet. Somehow, Reebok's Blast was more expensive than arguably Shaq's most popular signature shoe.
---
10. Nike Roshe Run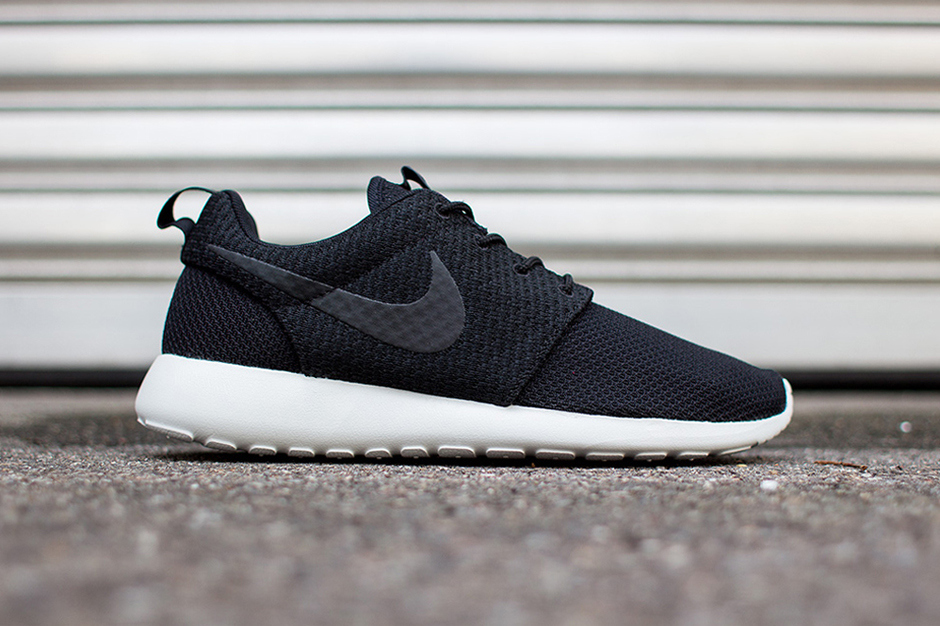 Year: 2012
Price: $70
Aside from its streamlined style and comfort, the Roshe Run has succeeded on the market because of its seemingly too-good-to-be-true price tag.
---
9. Nike Zoom KD 4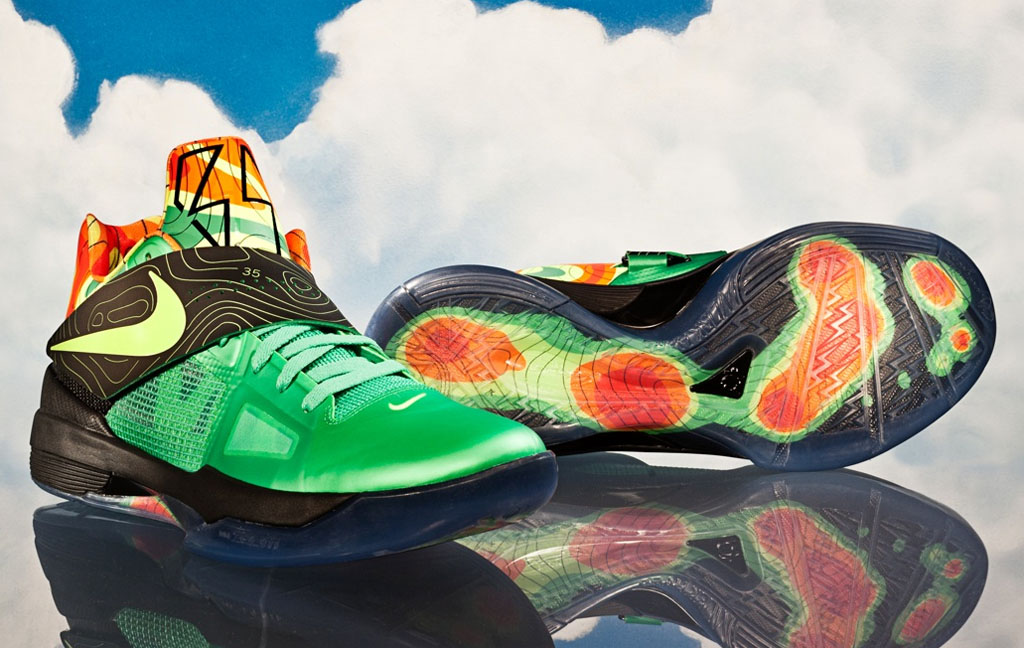 Year: 2011
Price: $95
After three virtually unnoticed models, Kevin Durant's Nike signature line exploded with the introduction of the cross-strapped KD 4. Just about every colorway flew off shelves behind the sub-$100 price. Of course, the KD 8 is selling for $180, so that didn't last long.
---
8. Reebok Question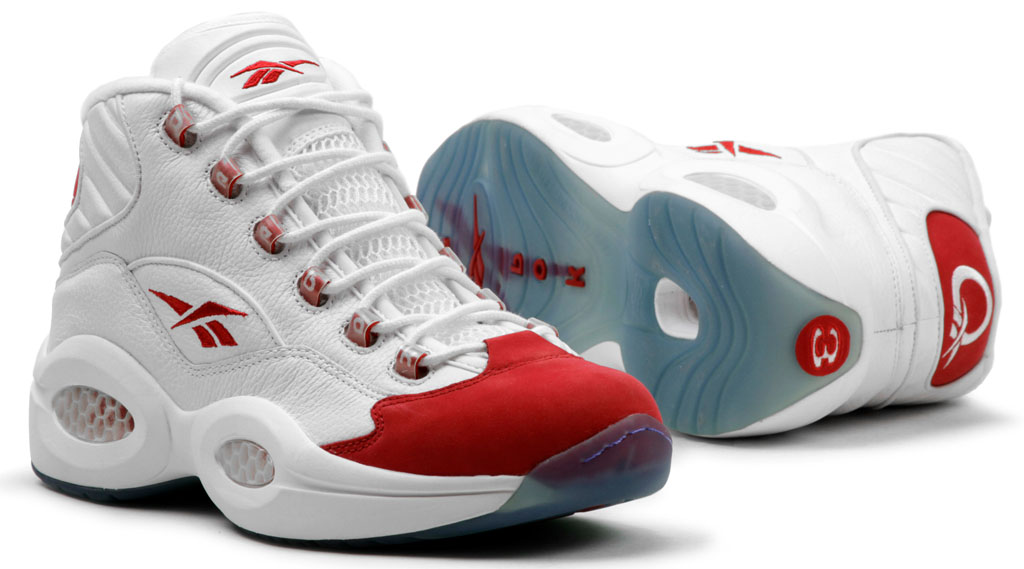 Year: 1996
Price: $100
The Question was priced correctly, but was a bargain when you consider that it was one of Reebok's true game changers. Its reasonable price tag was one of the reasons it was able to compete against heavyweights from rival brands in '96.
---
7. Air Jordan 1 Retro "Bred" & Royal"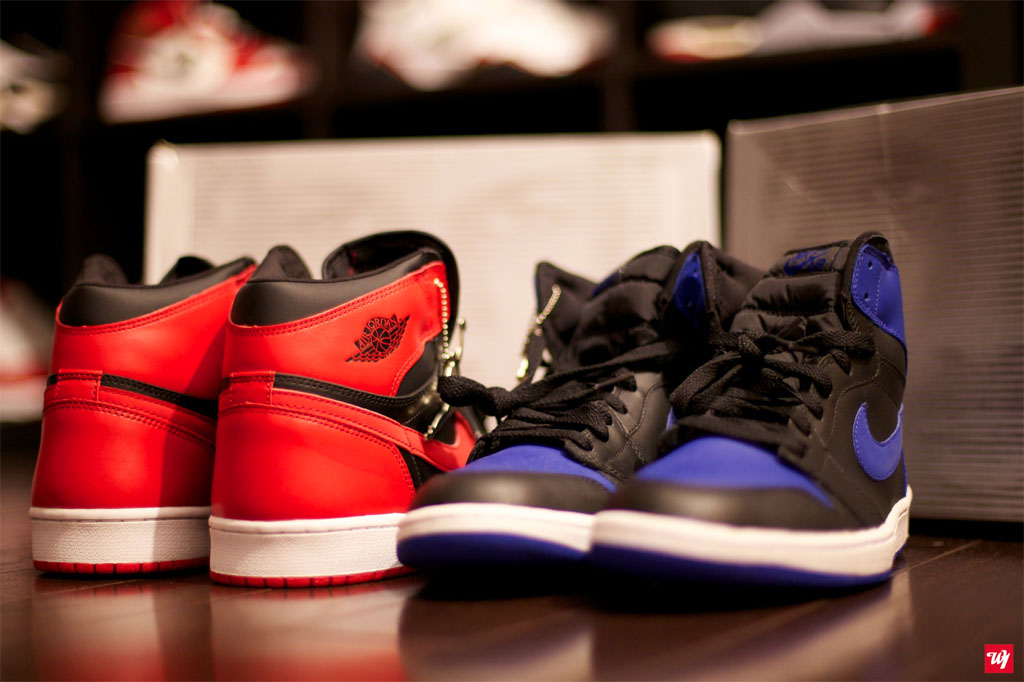 Year: 2001
Price: $80
The craziest thing about this price is that the Air Jordan 1 Retros still didn't sell and were marked down 50 percent at some shops. If time traveling ever becomes a reality...
---
6. Converse Chuck Taylor All Star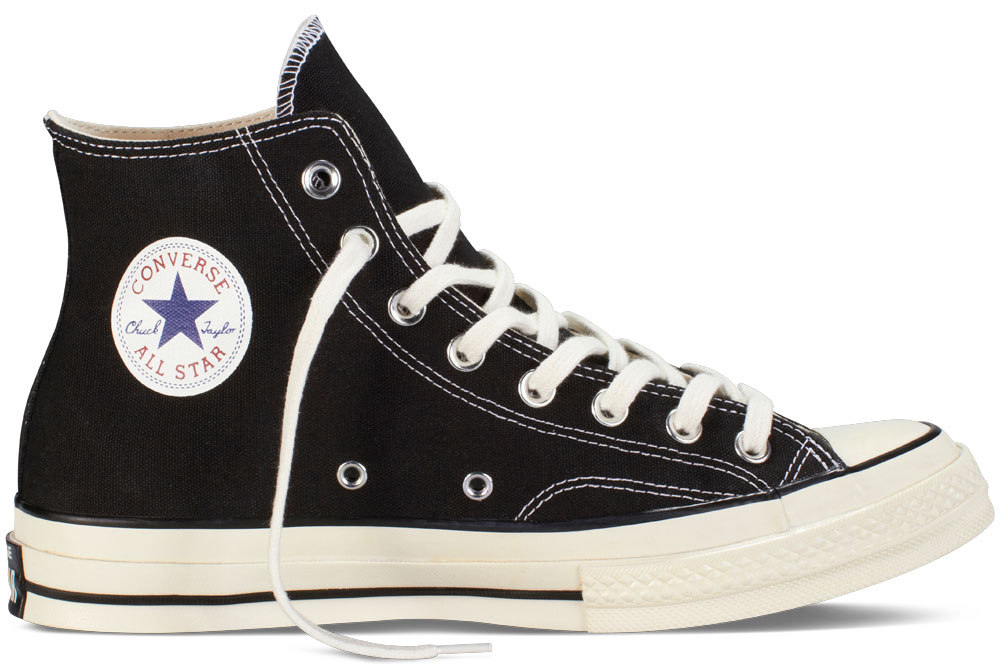 Year: 2015
Price: $55
The Chuck Taylor isn't all that complex, but it's hard to beat one of the world's trendiest sneakers for less than 60 bucks.
---
5. Air Jordan 11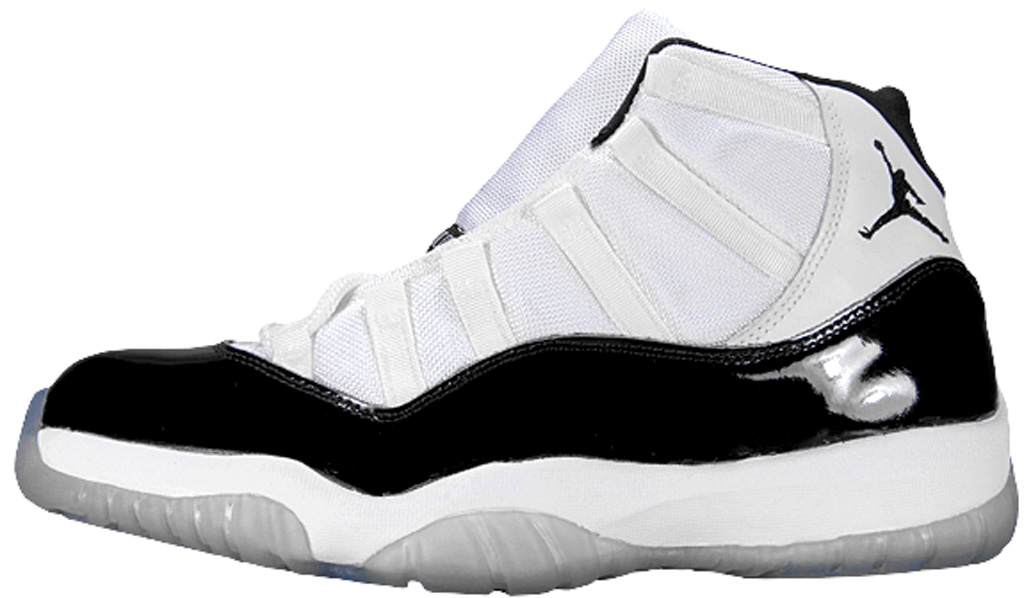 Year: 1995
Price: $125
Today's most popular "sneakerhead" sneaker will cost buyers $220 when it drops in the new "72-10" colorway this holiday season. It's hard to believe that with its patent leather construction and performance innovations, the shoe was originally priced nearly a hundred dollars less. What's also impressive is that it was the same price as 1990's Air Jordan 5.
---
4. Nike Dunk SB
Year: 2012
Price: $65
The $65 price on early SBs was so good that skate shops became infamous for marking them up — and still sold out damn near every pair.
---
3. Nike Air Zoom Generation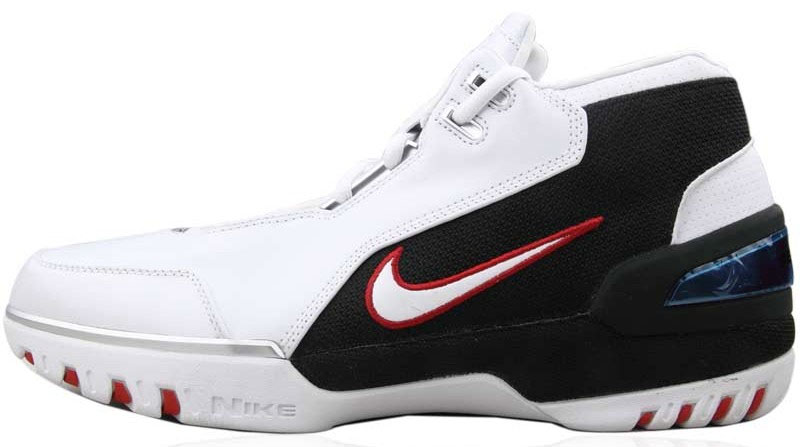 Year: 2003
Price: $110
Perhaps the most talked about high school athlete of all-time, LeBron James signed a massive Nike deal as a rookie, but debuted a super affordable signature shoe. The Air Zoom Generation is due for a retro, but it's safe to say that when it does come back, it'll be priced higher than $110.
---
2. Nike Air Force 1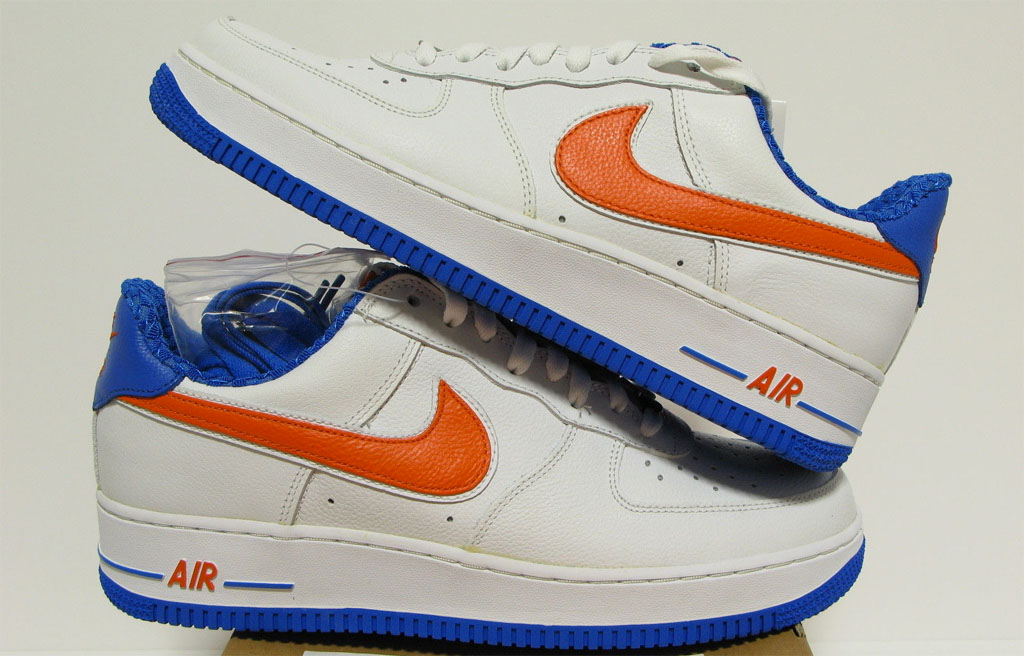 Year: 2004
Price: $75
The Air Force 1 at $90 today is still a solid value, but its affordability during its mid-2000s prime made it one of the most collectible sneakers of all-time.
---
1. Air Jordan 6 & 11 Retro "Defining Moments"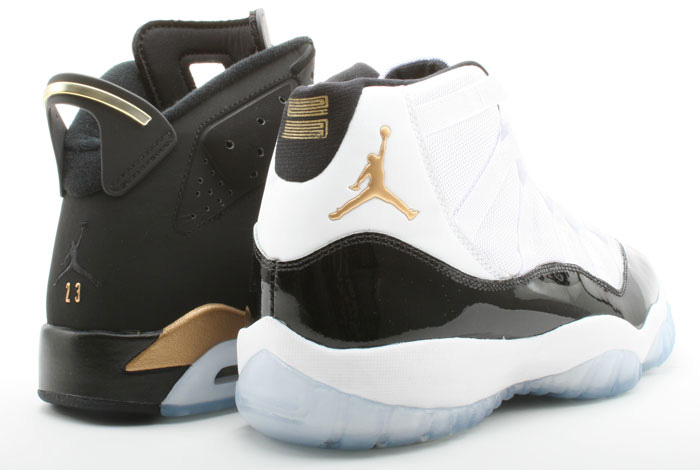 Year: 2006
Price: $295
With Jordan packs currently priced at $500, the Defining Moments Pack's $295 price tag is almost unimaginable - especially considering the fact that it consisted of golden accented versions of two iconic Michael Jordan championship sneakers. If this pack were to drop today, not only would it hit at the current retail mark, but it would probably be hiked up a little more. And it would still sell out with ease.