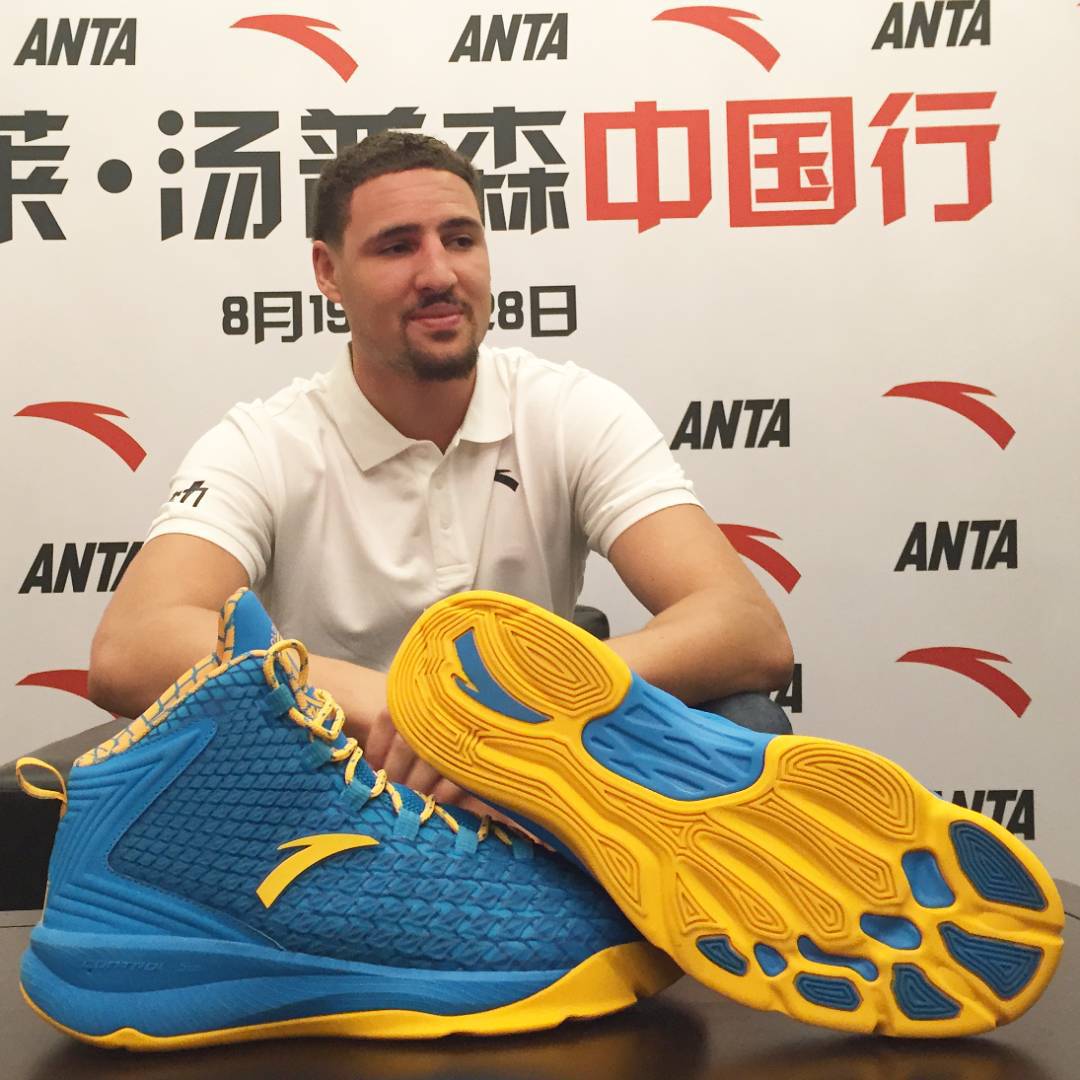 by Brandon Richard
After leaving Nike for ANTA back in February, Golden State Warriors sharpshooter Klay Thompson is preparing for his first full season as a member of the China-based brand. When he returns to the court this fall, he'll do so wearing his very first signature sneaker.
Thompson and ANTA officially introduced the KT1 (working name) earlier today. Styled in Dub Nation colors, the high-top features a uniquely textured upper, heel overlay, printed interior and anatomical map outsole traction pattern. There's also a Golden State Warriors logo on the tongue of this pair, a benefit of the deal signed by the brand to become the NBA's official partner and merchandiser in China last year.
We're still awaiting information on the release date and pricing, so be sure to stick with us for updates.
UPDATE 8/22: As promised, a rather interesting update to this story. According to our sources in China, the shoe pictured here is not the ANTA KT1. It's actually called the SharkWeb Control, likely referencing the technology used to construct the upper. ANTA and Thompson are working out the details for the introduction of the actual KT1.