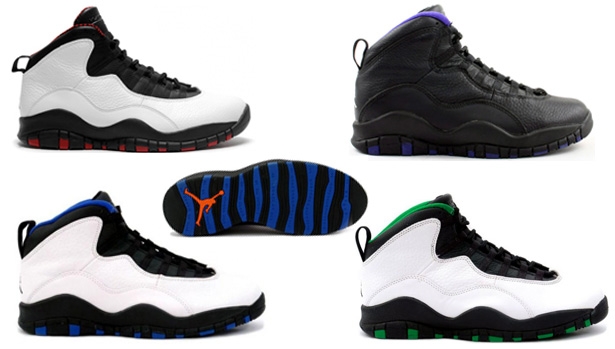 by Brendan Dunne
The Air Jordan 10 is going to be big next year, with a "City Series" in the same vein as the original, regionally-inspired colorways apparently in the works.
According to The Shoe Game, Air Jordan 10s for New York, Los Angeles, Charlotte, and Chicago will release, each one exclusive to its respective city. The Shoe Game describes each shoe as having the name of the associated city embroidered into the collar.
It's unclear based on available information whether the colorways will be brand new ones or rehashes of the originals (LA obviously won't qualify for the latter).
The original Air Jordan 10 "City Series," pictured above, was released in 1995 and included colorways for Seattle, Orlando, Sacramento, Chicago, and New York.