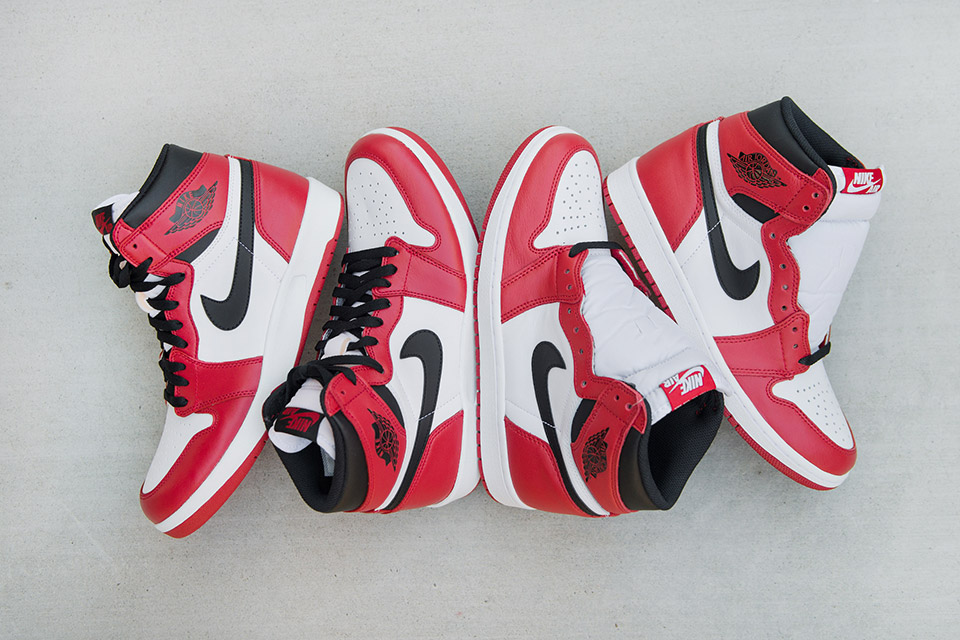 by Brendan Dunne
The Air Jordan 1.5, or the "Air Jordan 1 Hi The Return" as it's officially known, is one of the most unexpected retros in Jordan Brand history.
The shoe is based on a sample of the Air Jordan 1 from the '80s that infamously switched the typical tooling out in favor of an Air Jordan 2 sole. But, that's not the only thing that separates the 2015 retro editions of the Jordan 1.5 and the Jordan 1.
High Snobiety took the time to check the two shoes out and found a number of other differences. There's height – the Air Jordan 1 is the taller of the two and provides some more support around the ankle. There's also the logo on the ankle, with the Jordan 1.5 featuring "Nike" branding there instead of an "Air Jordan" hit. The toe boxes on the two sneakers differ slightly too. Oddly enough, even the sneaker boxes are different sizes, despite the shoes within being the same size here.
See the photo breakdown below.