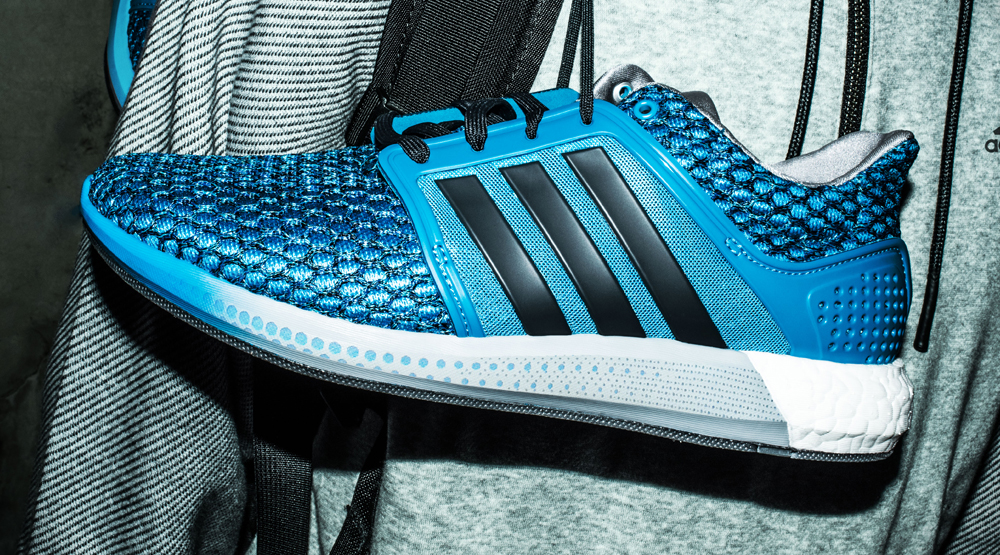 by Brendan Dunne
The adidas BOOST technology has been a top of the line offering since it made its debut in 2013 in the adidas Energy BOOST.
Fortunately, not all of the sneakers to use the cushioning have been prohibitively expensive. One of the most affordable sneakers using BOOST to show up so far is the new Solar Boost, shown here. The shoe retails for just $100, with some pairs cramming extra innovation in via TechFit uppers.
The first colorways of the adidas Solar BOOST are available now directly via adidas.