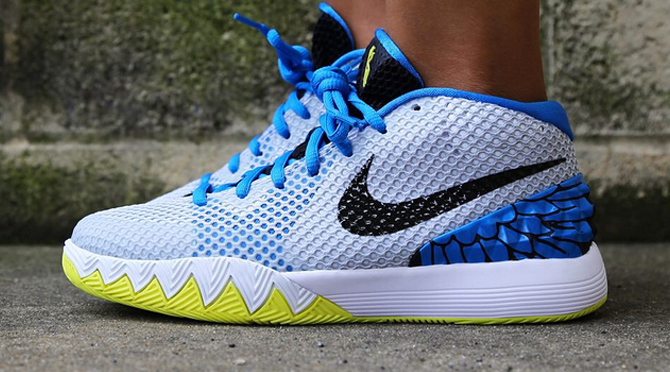 by Brendan Dunne
The Nike Kyrie 1 is overall a much less graphic shoe than the other signature models in Nike Basketball's range.
But, the model does sport some prints every once in a while. This time around one shows up for the heel of the sneaker, where a winged treatment can be seen. There's not been any official mention of these shoes from Nike yet, so it's unclear what the actual theme or inspiration here is.
This Nike Kyrie 1 has already released at select retailers, Villa among them, and will be hitting more retailers on Saturday, Aug. 1.