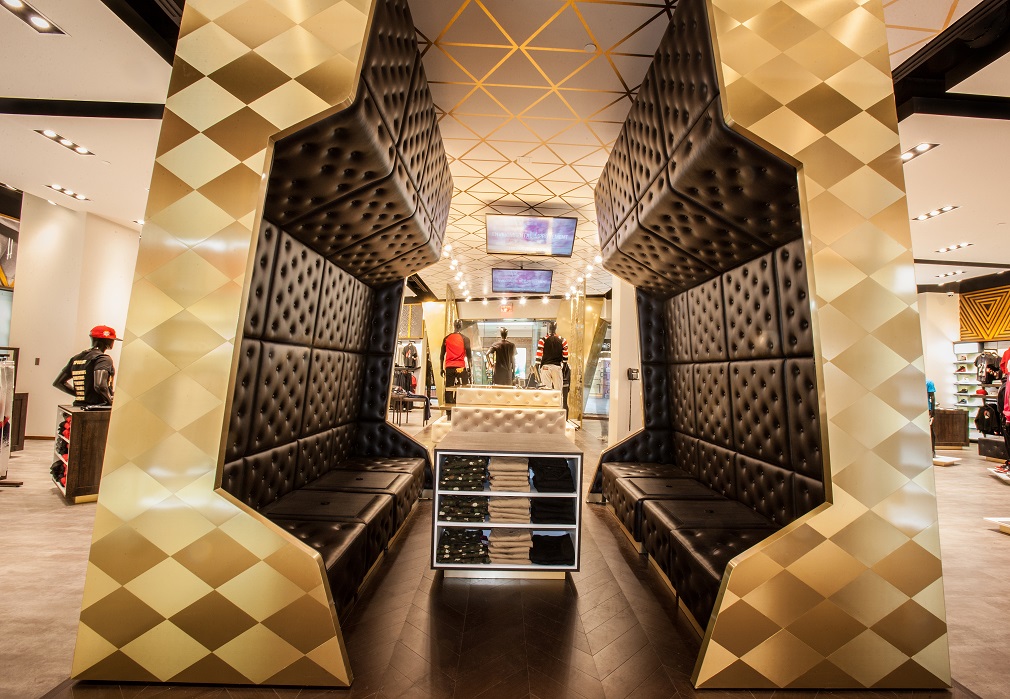 by Zac Dubasik
Problems with sneaker releases have been well documented. From violence to back-door releases, copping the latest drops has become as unsafe as it is unfair.
Thus far, outside of outright release cancellations, there's been little done to actually improve the process. And that's where Villa is stepping in with its new Launch Pad release system.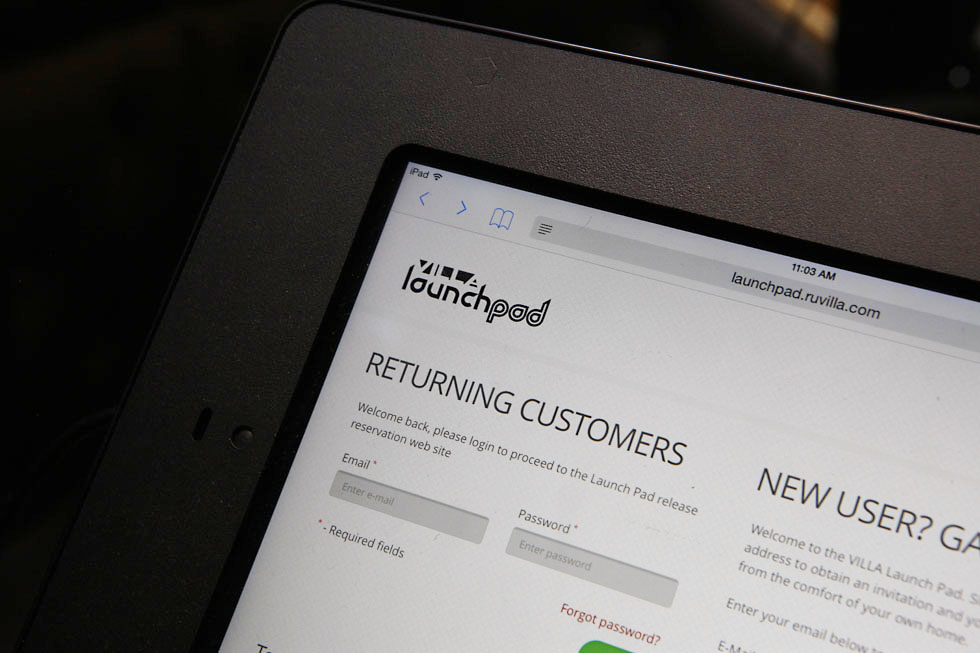 The idea for this virtual Launch Pad was the result of these very real problems facing the sneaker community. An incident at a Villa location, brought on when two customers who'd had an altercation at a club the previous night spotted each other at a release, led to the concept. They needed a system that provided an additional level of safety, as well as transparency.
The system works like this:
* Users start by signing up online or through in-store iPads. You can register for up to three different sizes of a sneaker, at up to five locations.

* When a launch becomes available, users are notified and sent a link to a page that lists available stock in their chosen size and location.

* Once a reservation is secured, buyers will receive a window of time to pick up the sneakers on the shoe's launch date.

* Buyers then pick up and pay for their item at the location of their reservation.
As of now, Launch Pad has only been implemented at Villa's first flagship store, located in Minneapolis' Mall of America. The system will hit Philly next, before expanding to all of Villa's locations by year's end.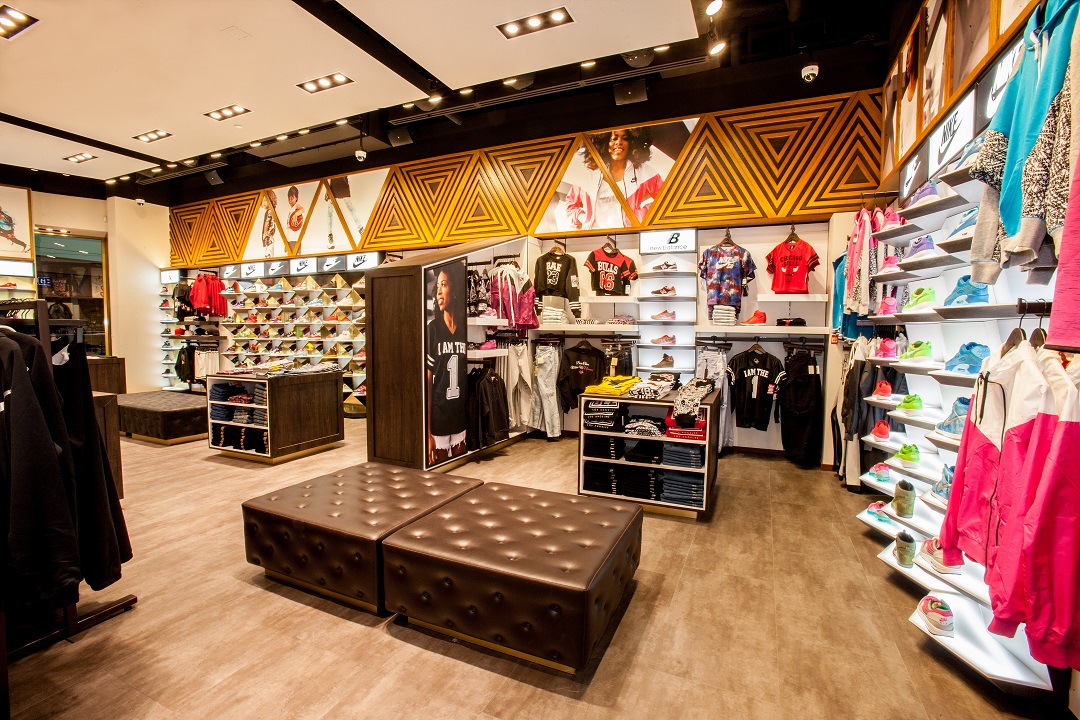 As for that first flagship, the just-opened store features a black and gold theme, with luxurious appointments like quilted leather fixtures. The space was designed by the Portland-based architecture firm Skylab, who's worked with one of the most important brands available at Villa: Nike. The firm designed Nike's Camp Victory in Eugene, Ore.
The store's interior is broken into sections which allow an emphasis on women's and kid's products on one side of the store. A large men's section can be found on the opposite side.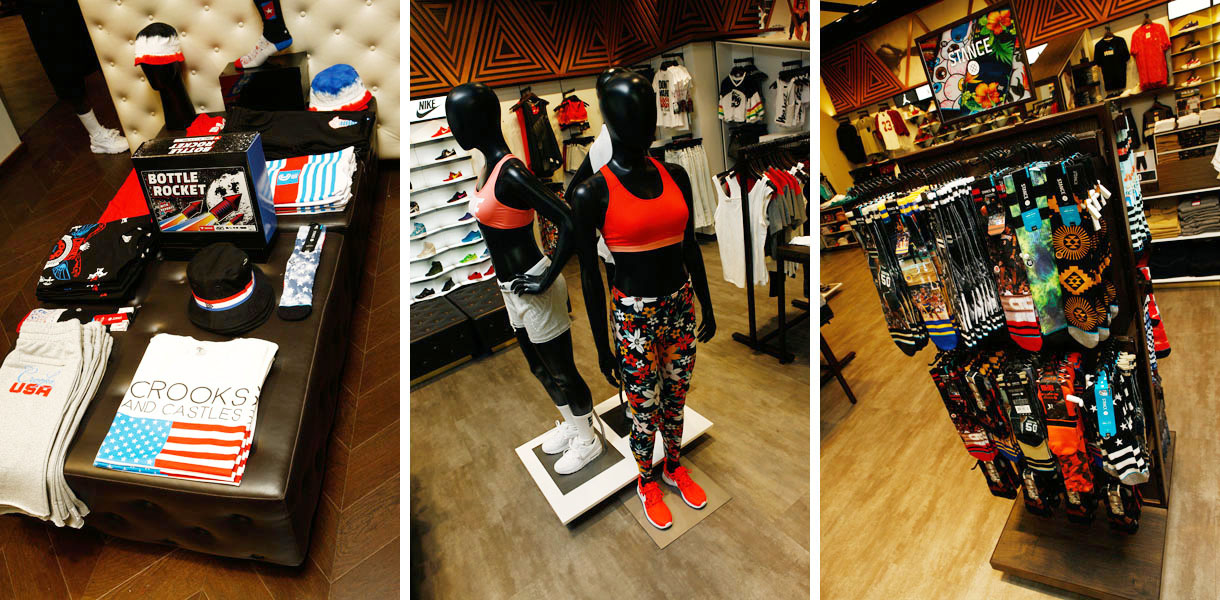 The centerpiece of the store however is a space known as the Vault, which occupies the back wall. It's a series of 54 individual lockers, which serve as the delivery method for customers picking up their sneakers via Lauch Pad. Once a buyer checks out, they'll take a special QR code to an in-store scanner. There, a door in the store's massive gold Vault will open, revealing their selected size. Vaults will be a feature of all future Villa flagships, which are planned for every major market in which they operate.

While Villa may have started out as a small shop in Philly, they've now expanded as far West as Minneapolis, with well over 100 stores now in operation. So, which Launch Pad may be just one store's solution to the sneaker release problem, if it proves to be successful, it could be the answer to many sneakerheads' wishes for safer and easier release days.