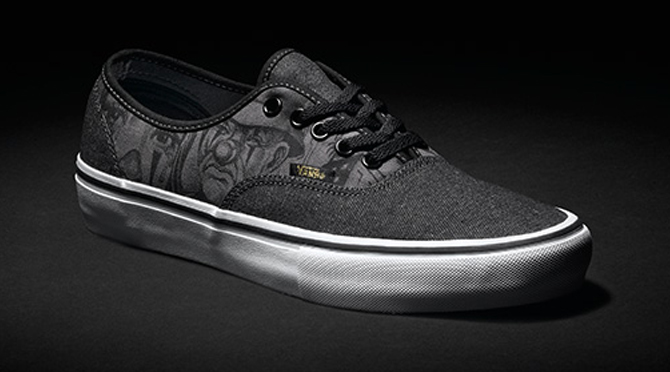 by Brendan Dunne
This year marks the tenth anniversary of the Vans Syndicate label, an imprint that has long been the source of collaborations with diverse partners.
To mark its tenth year, Vans Syndicate is revisiting some of its earliest projects, like the collection with famed LA tattoo artist Mr. Cartoon. His original artwork lands on this, the Vans Authentic S, which here features a stark black denim upper and gold accents.
The Mr. Cartoon x Vans Authentic 10th anniversary release will be in stores on July 18.