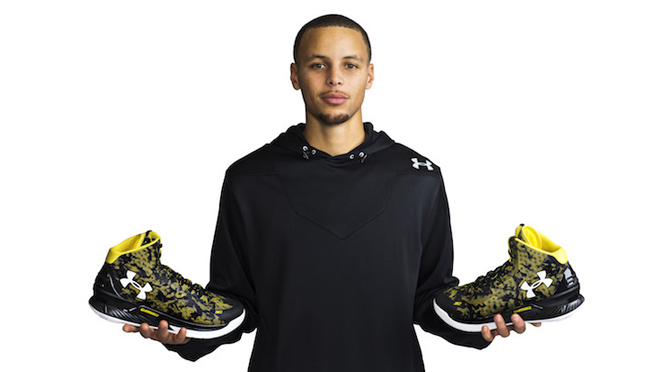 by Brendan Dunne
Under Armour continues to prove that it's a force to be reckoned with in the footwear world: in its second quarter, the Baltimore-based sportswear brand saw a 40 percent spike in sneaker sales.
The info comes from Fortune, which attributes the growth to ongoing interest in Steph Curry's Under Armour sneakers as well as the brand's expansion in the running category. Curry's signature line is still far behind the Nike LeBron and Nike KD lines, but the sales are proof that Under Armour is slowly chipping away at Nike's dominance in basketball footwear.
Under Armour's overall revenue rose 29 percent to $784 million in the latest quarter.