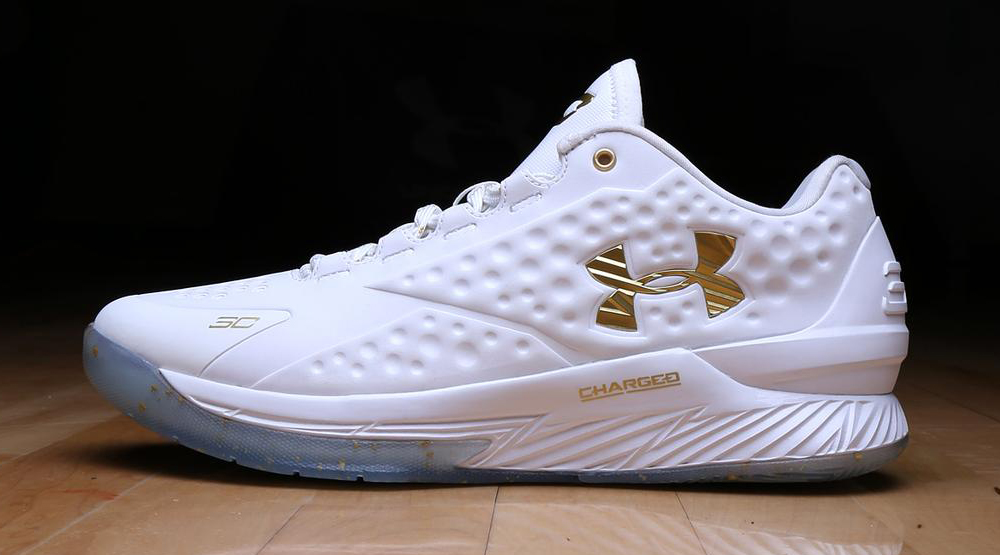 by Brendan Dunne
At long last it appears that Under Armour is giving Steph Curry the championship sneaker that he deserves.
The shoe is slightly confusing though. First of all it's got a mark referencing his MVP award on the inside of the tongue, and nothing mentioning his ascension to champion status with the Warriors this year. There's also the billing of the pair as a player exclusive, which is sort of confusing given that Steph himself has never been seen with the shoes.
Whatever is the case with the Under Armour Curry One Low "Friends & Family Championship," here's to hoping Under Armour gives the shoe a release date (pairs that UA has labeled as "PE" in the past have hit retail).