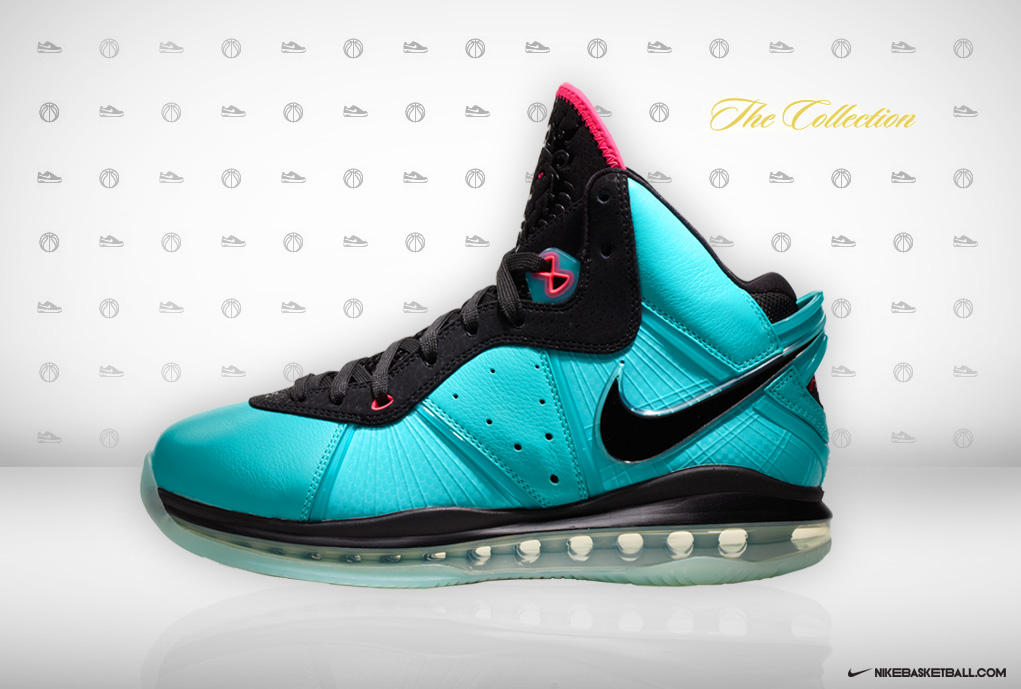 by Zac Dubasik
"I'm going to take my talents to South Beach," - LeBron James, July 8, 2010
It started with a decision. When LeBron James made the statement above, it left the sports world in shock. His free agency in the summer of 2010 had been debated (and for those in Cleveland, feared) for years. Teams around the league began clearing salary cap space far ahead of time to lure not just James, but other top free agents like Amar'e Stoudemire, Dwyane Wade, and Chris Bosh that summer. Many postulated that a move to New York was inevitable. LeBron fed these rumors with Yankees colorways of his sneakers, and even the occasional NY hat.
Despite a handful of teams thinking they had a shot, it was the Heat, who already had Wade and had just snagged Bosh, that James chose for the next chapter in his career. Nike immortalized that decision with a colorway of the LeBron 8 that perfectly summed up the excesses of Miami, inspired by the Miami Vice logo.
It was the right model. The right colorway. The right player. The right circumstances. A lot of different factors went into the success of the "South Beach" LeBron 8. And thanks to those factors, a shoe that wasn't even all that limited ended up fetching four-figures on the resale market.
It was only natural that brands would want to capitalize on the success of that instantly recognizable colorway. But, as we've seen many times, lightning doesn't necessarily strike ten times. And rather than being a cool alternative to an instant-classic colorway, the shoes wearing similar colorways came across as copycats more than proper tributes.
Many tales have been told as to why these repeated "South Beach" colorways aren't really "South Beach" colorways, but the fact is, the likelihood of other stories coinciding with teal and pink kicks is minimal, had the original LeBron 8 never existed.
Here's a look back at some of the most blatant copies.
Reebok Rail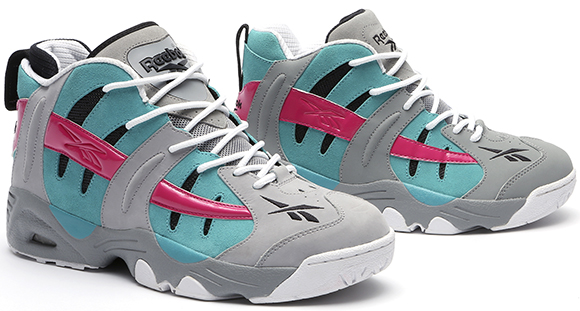 Rank: 10
Year: 2014
Reebok's excuse for this South Beach flavor of the Rail was that it was inspired by Glen Robinson's days in San Antonio, since the Spurs once had shades of pink and teal in their logo during the early '90s. The problem with that logic was that Robinson only played in San Antonio very briefly, and not during the time they wore those colors (2005).
---
adidas Crazy 97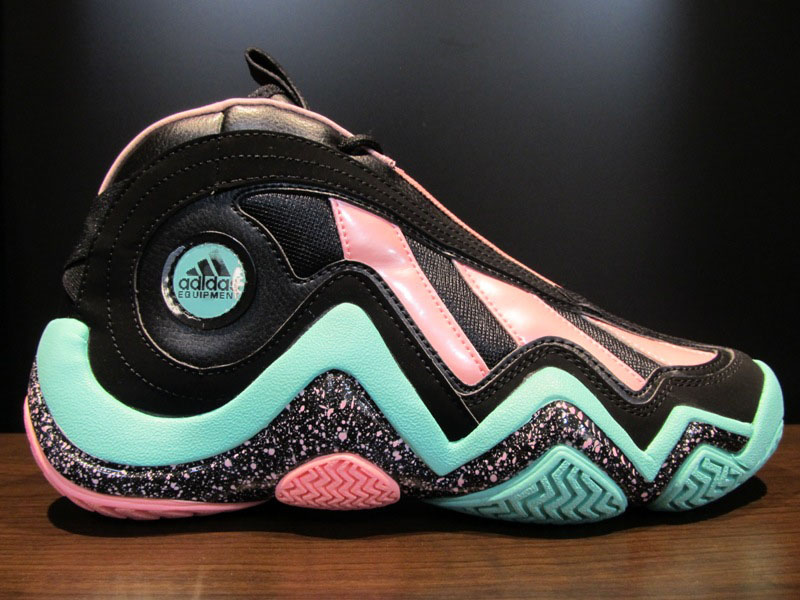 Rank: 9
Year: 2013
Kobe may have never made a mid-career trip to South Beach, but one of the earliest sneakers he was associated with has. And not only once, but twice (see below).
---
adidas Crazy 97 'Alternate'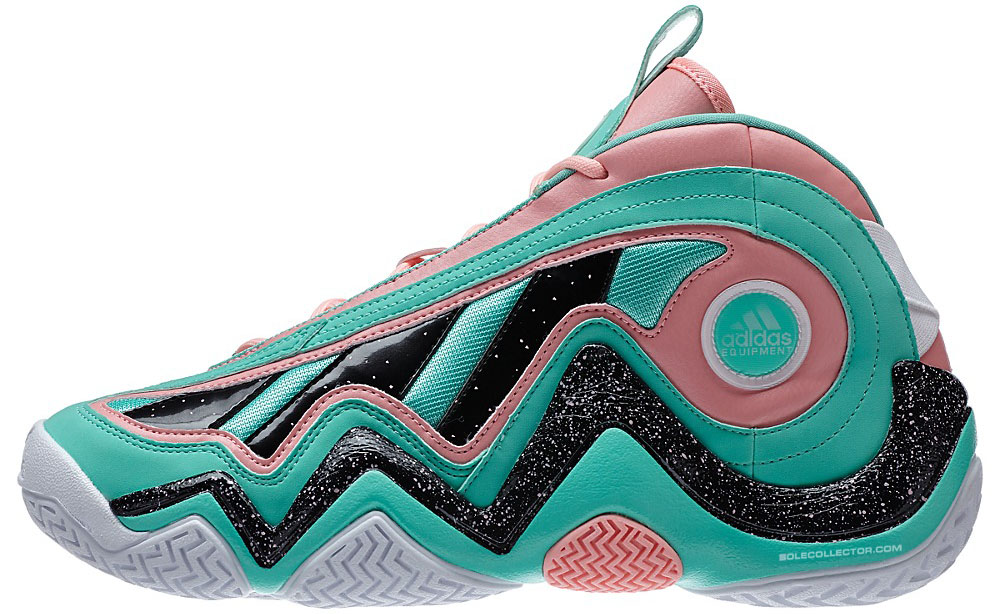 Rank: 8
Year: 2014
The black based edition of the South Beach Crazy 97 may have made you cringe, but this teal-based version managed to be even more obnoxious.
---
adidas D Rose 4
Rank: 7
Year: 2013
The official story on this South Beach D Rose 4 was that it was inspired by Derrick's off-season training in southern California, with its colors representing the ocean, sand and architectural details found on those beaches. Yeah, sure.
---
Nike Air Max Jr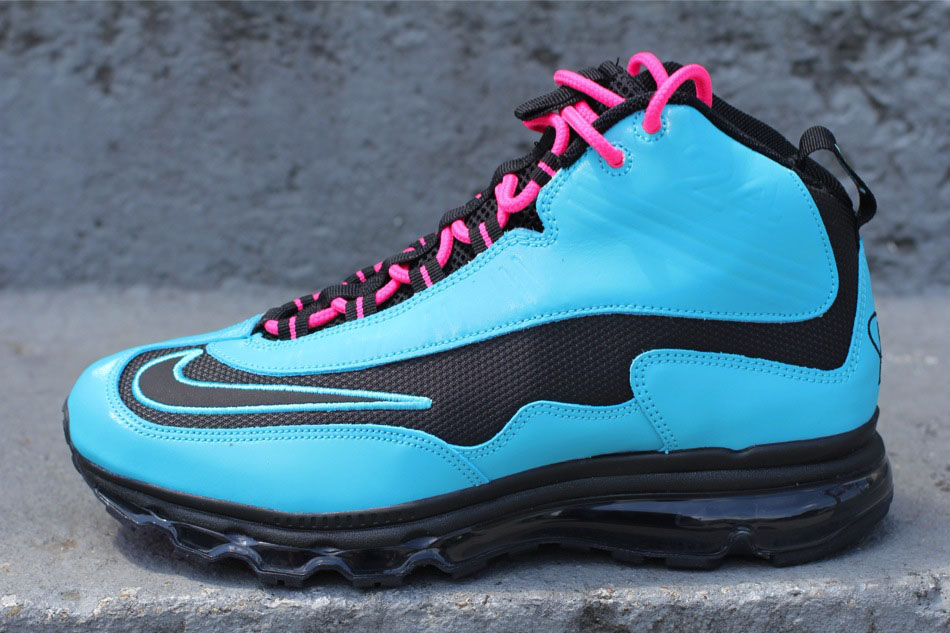 Rank: 6
Year: 2012
To its credit, at least this South Beach edition didn't insult us with a contrived inspiration story. And thanks to its full-length Air bag, it actually shares more in common with the original LeBron 8 than any of the other sneakers on this list.
---
Supra Chimera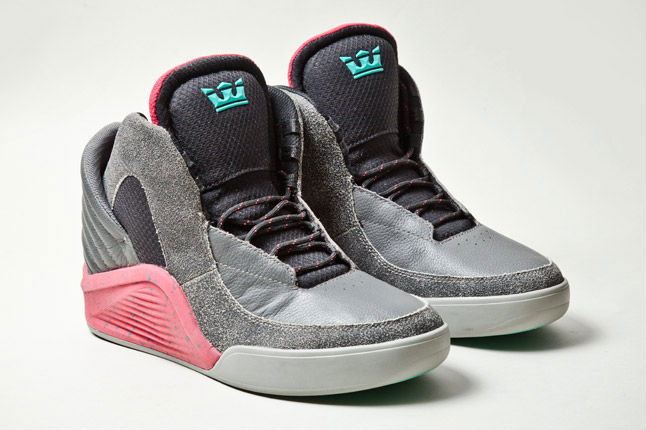 Rank: 5
Year: 2013
Considering there was no shame in the design of the Chimera itself, the fact that it launched in a South Beach colorway comes as a surprise to no one.
---
ASICS x PYS Gel-Lyte III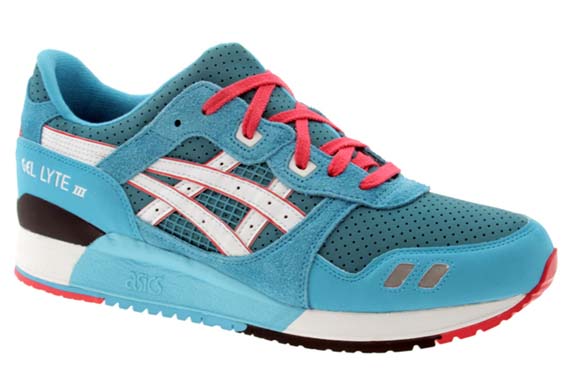 Rank: 4
Year: 2011
Considering so many brands cooked up South Beach colorways on their own, it's surprising that it took a collaborative effort between ASICS and Pick Your Shoes to concoct yet another edition of the style, which they called the "Teal Dragon."
---
adidas Top Ten 2000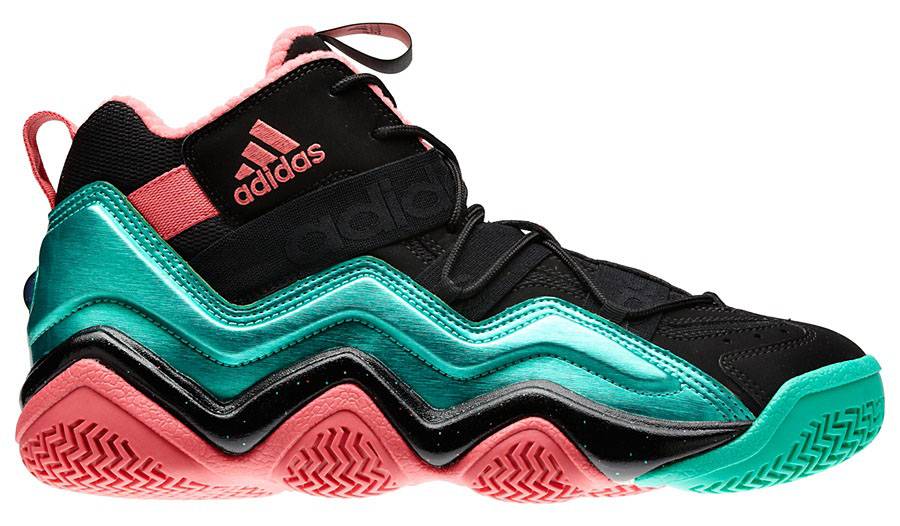 Rank: 3
Year: 2012
As part of adidas' "Bright Lights Big City" pack, many of their athletes wore this South Beach colorway of the Top Ten 20 when they visited the Heat in December of 2012.
---
Jordan CMFT 11 Viz Air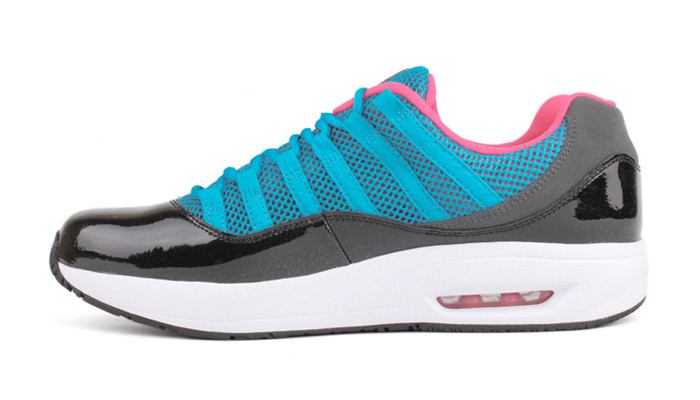 Rank: 2
Year: 2011
The fact that this Jordan Brand mash-up managed to disrespect both the Air Jordan 11 and Air Max 1 was bad enough, but slapping a South Beach colorway on took it to the next level of shameless.
---
Jordan Fly Wade 1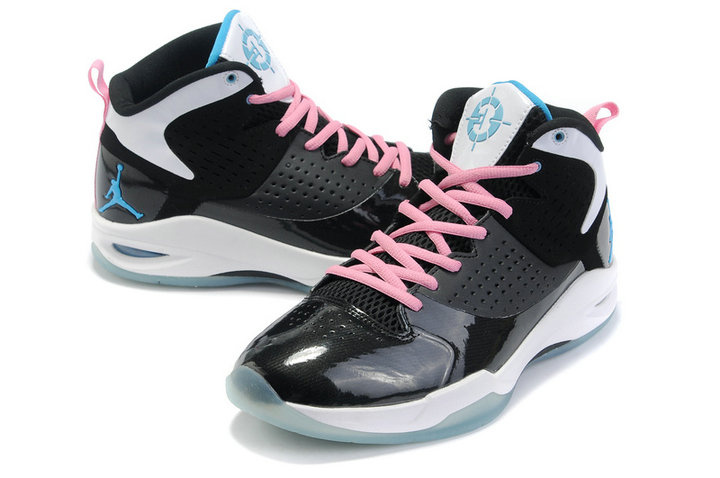 Rank: 1
Year: 2011
Dwyane Wade was obviously a big part of LeBron's decision to make the jump to the Heat, so it only seems right that his first Jordan Brand signature sneaker would release in a South Beach colorway of its own. But the inevitability of the shoe doesn't make the colorway (more model itself) any more forgivable.