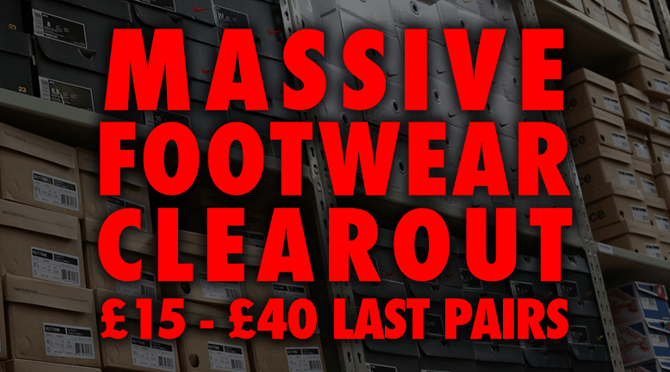 by Brendan Dunne
Sole Collector gives you updates on a weekly basis for on sale sneakers, but sometimes there are bigger sale events that pop up that are worth noting.
The latest is this one from Hanon, a Scottish sneaker store that's trying to clear out some old stock. The sneakers are the sort you'd expect to be sitting around, but the prices here are just too good not to at least take a look. There's a sale section that's offering pairs for just £15, roughly $23, with some decent Nike stuff and Reebok collabs in the mix.
There's pleny more in the sale, with more enticing pairs landing in the under £25 and under £40 categories.
Head to Hanon to check out their massive sale if you're into bargain hunting.