by Brandon Richard
It's said that owning a piece of history is priceless, but auction houses like Heritage and SCP exist to put history into the hands of collectors for a fee. Some of most consistent big sellers obtained by these auctioneers are game-worn sneakers, which can fetch a pretty penny from the right buyer.
Recently, Footwear News took a closer look at Heritage and SCP's closings and found a surprising amount of pairs that sold for $10,000 or more. Most are said to have belonged to Michael Jordan, but there are pairs from LeBron James, Larry Bird, Dr. J, Kareem Abdul-Jabbar and even Muhammad Ali in the mix.
Perhaps they should have factored Grey Flannel into the equation — the auctioneer is responsible for some of the most expensive sneaker closings of all-time, including Michael Jordan's $104,765 Air Jordan 12s from the "Flu Game."
Read on for a rundown of 11 pairs of game-worn shoes that commanded big bucks on the auction block, courtesy of Footwear News.
11. Converse Chuck Taylor All Star Worn by Julius Erving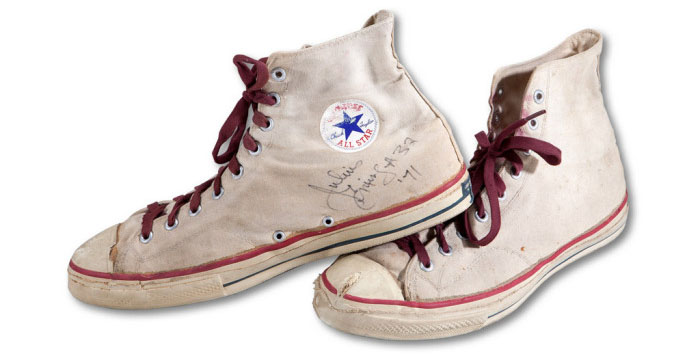 Price: $10,025
Auctioneer: SCP Auctions
---
10. adidas Low-Top Worn by Kareem Abdul-Jabbar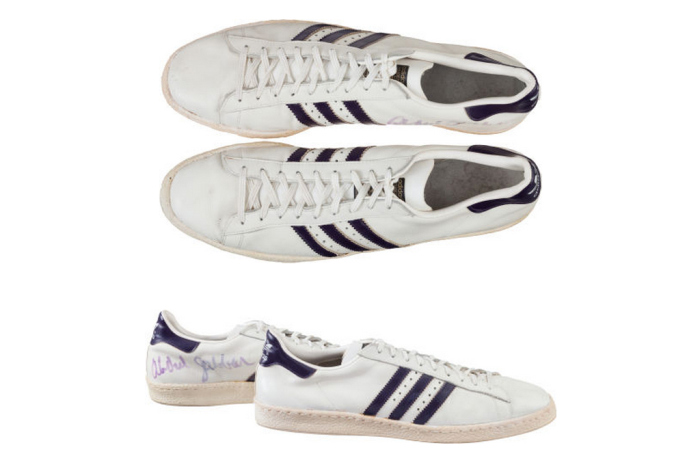 Price: $10,157
Auctioneer: Heritage Auctions
---
9. Air Jordan 1 Worn by Michael Jordan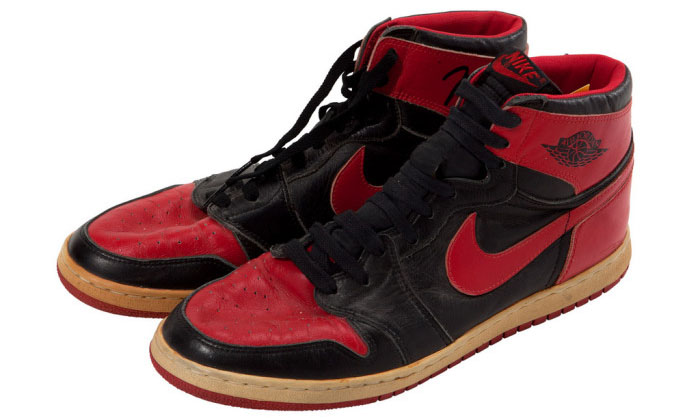 Price: $11,956
Auctioneer: SCP Auctions
---
8. adidas Boxing Boot Worn by Muhammad Ali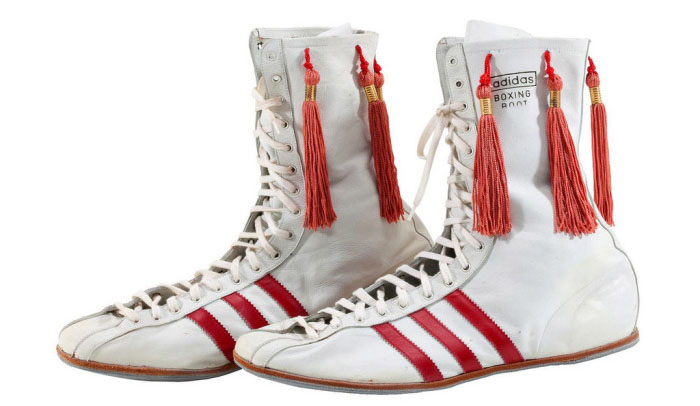 Price: $13,045
Auctioneer: SCP Auctions
---
7. Air Jordan 1 Worn by Michael Jordan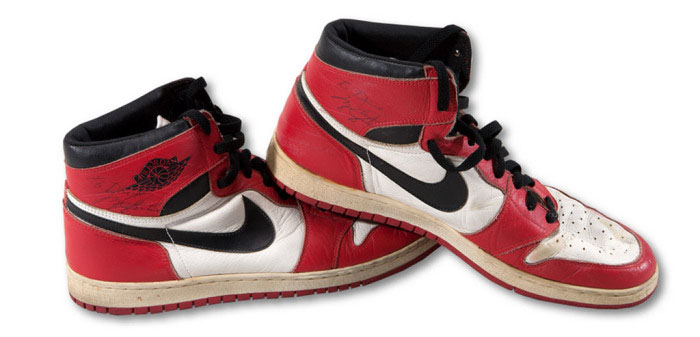 Price: $14,700
Auctioneer: SCP Auctions
---
6. Air Jordan 11 "Concord" Worn by Michael Jordan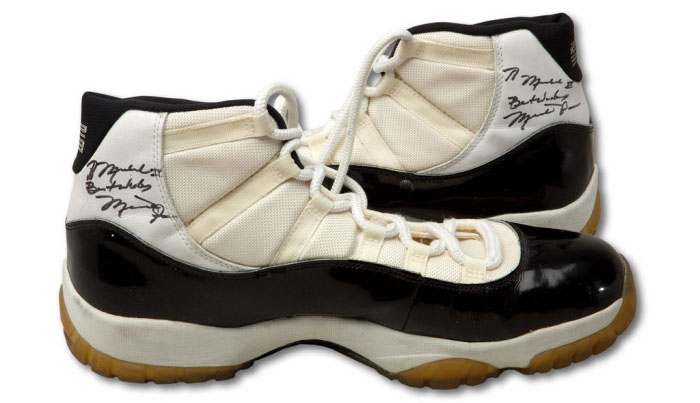 Price: $15,052
Auctioneer: SCP Auctions
---
5. Converse Weapon Worn by Larry Bird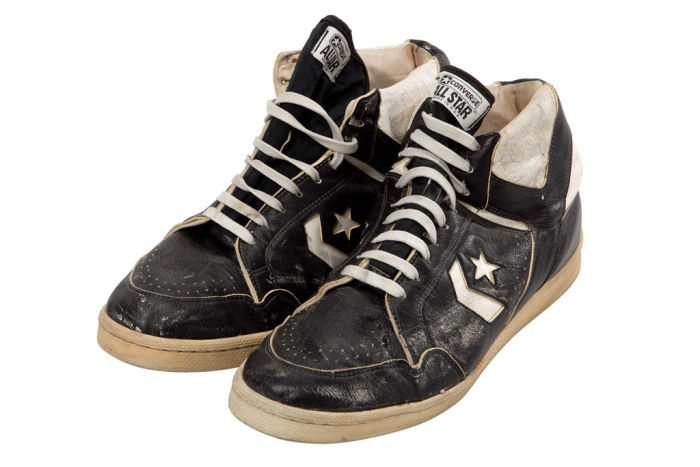 Price: $18,678
Auctioneer: SCP Auctions
---
4. Air Jordan 12 "Taxi" Worn by Michael Jordan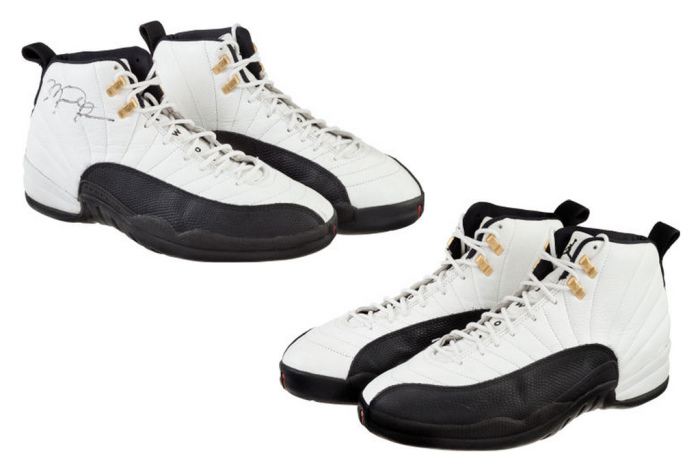 Price: $20,315
Auctioneer: Heritage Auctions
---
3. Air Jordan 7 "Olympic" Worn by Michael Jordan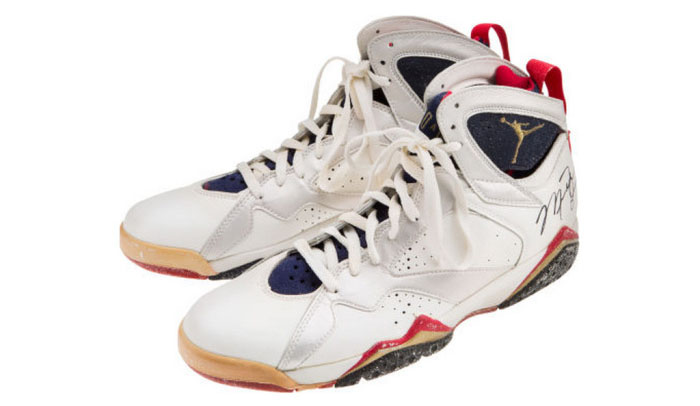 Price: $23,900
Auctioneer: Heritage Auctions
---
2. Nike LeBron 10 Worn by LeBron James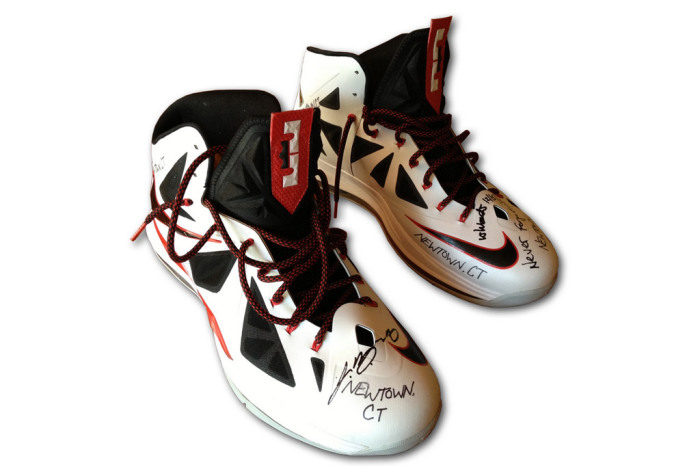 Price: $27,584
Auctioneer: SCP Auctions
---
1. Nike Air Ship Worn by Michael Jordan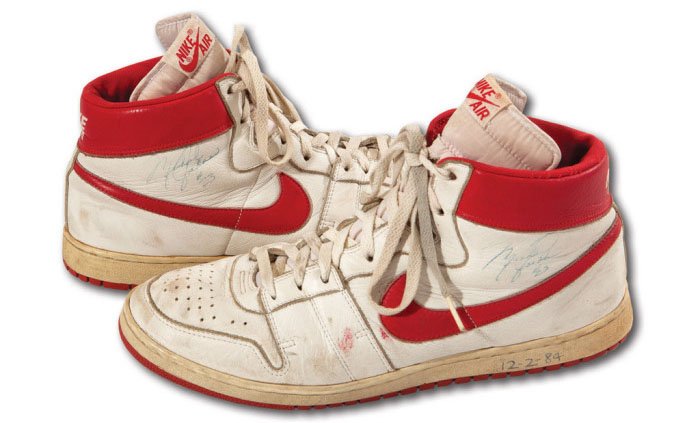 Price: $71,554
Auctioneer: SCP Auctions