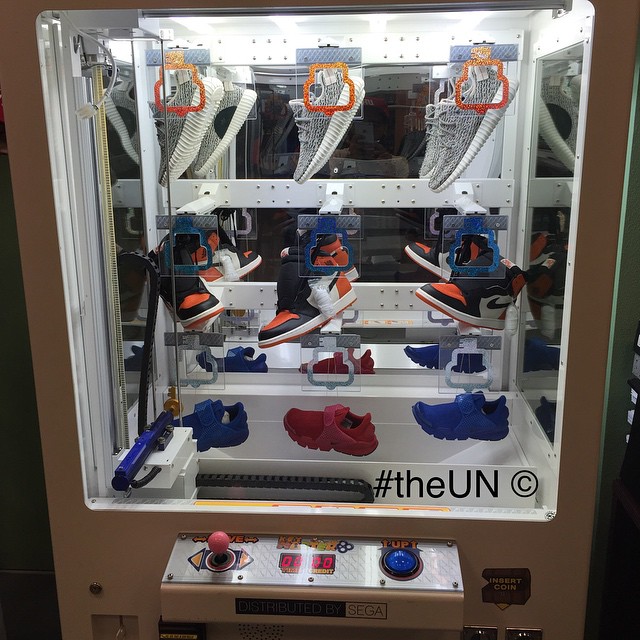 by Brandon Richard
Every kid has taken a crack at the "claw" game during a visit to the arcade, popping in quarter-after-quarter for a shot at a stuffed animal, but usually going home empty-handed. Despite the routine disappointment (and rigged machines), there's something addictive about playing the game, stirring up that irrational competitive edge from a young age. But would it be even worse if the claw machine were modernized to appeal to your current lifestyle?
Las Vegas sneaker store Urban Necessities has taken the old school arcade game to the next level. Previewed on the shop's Instagram page for the past few weeks has been a sneaker version of the claw game, packed with Yeezys, Jordans, LeBrons, Kobes and Foamposites. And playing only runs a visitor $5 per shot, so it's similar to entering a sneaker raffle, but having more control of the outcome.
See Urban Necessities' game in action below.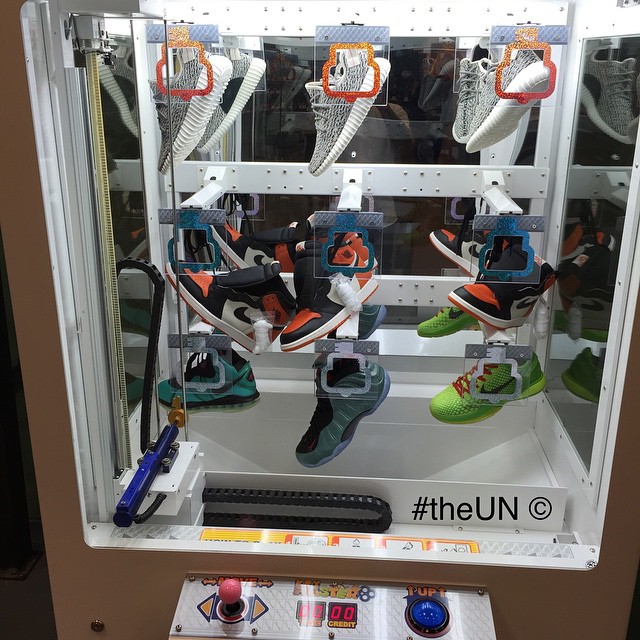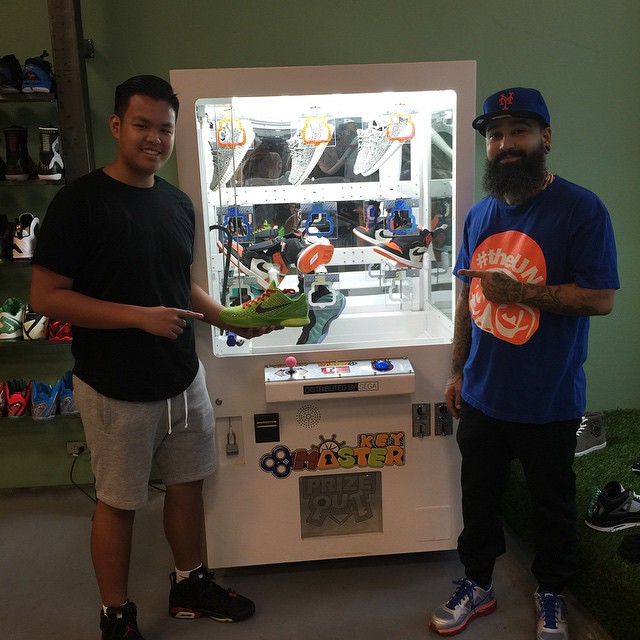 H/T Complex Sneakers