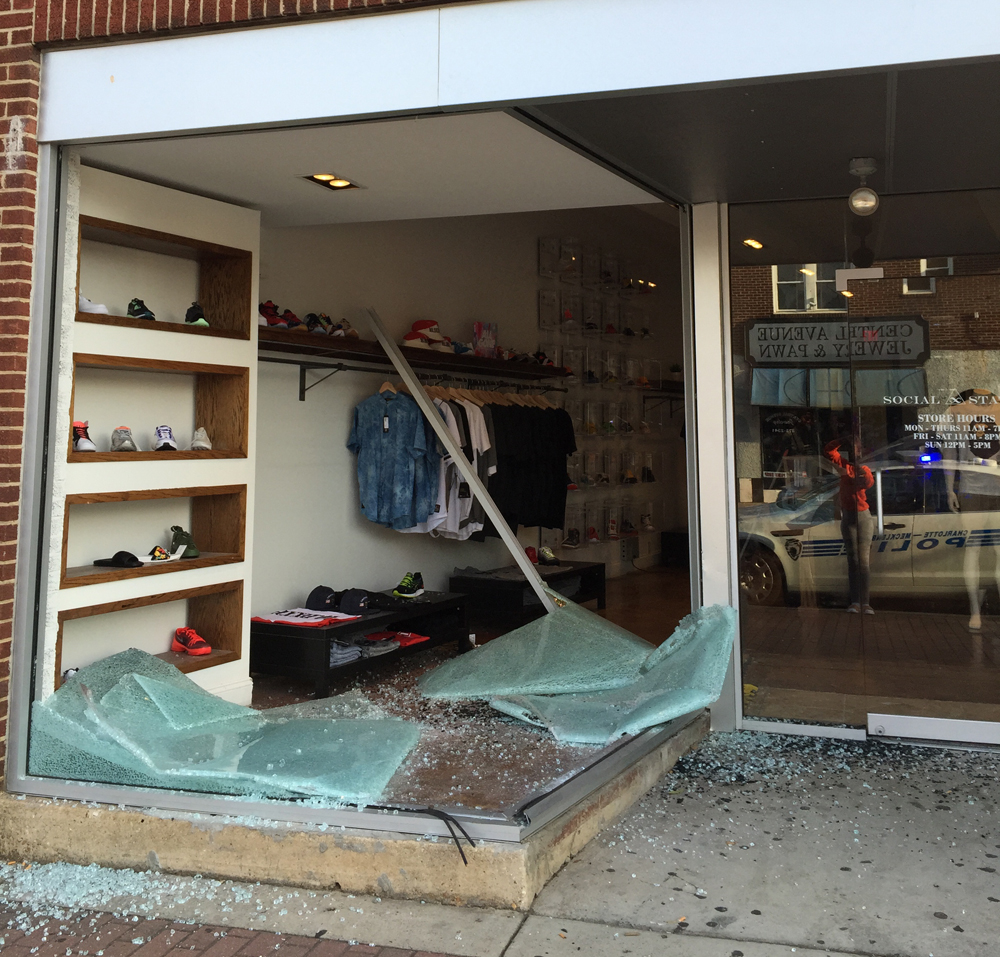 by Brendan Dunne
Broken glass littered the sidewalk when Charlena Washington arrived at sneaker boutique Social Status in the early hours of Wednesday morning.
Washington, the manager at the Charlotte, N.C., store, got a call at 5 a.m. that there had been a break-in. What she thought might be a simple case of someone busting open the back door turned out to be much worse.
"I get to the store and the glass front of the store is completely gone," Washington said. "Apparently the suspects drove a minivan, backed into the front door, and busted out the glass."
The thieves stole around $7,000 worth of merchandise, including BAPE tees, and PRPS and True Religion jeans. Washington was relieved to find that no money was taken out of the register, and that the thieves had missed some of the more expensive items in their smash and grab.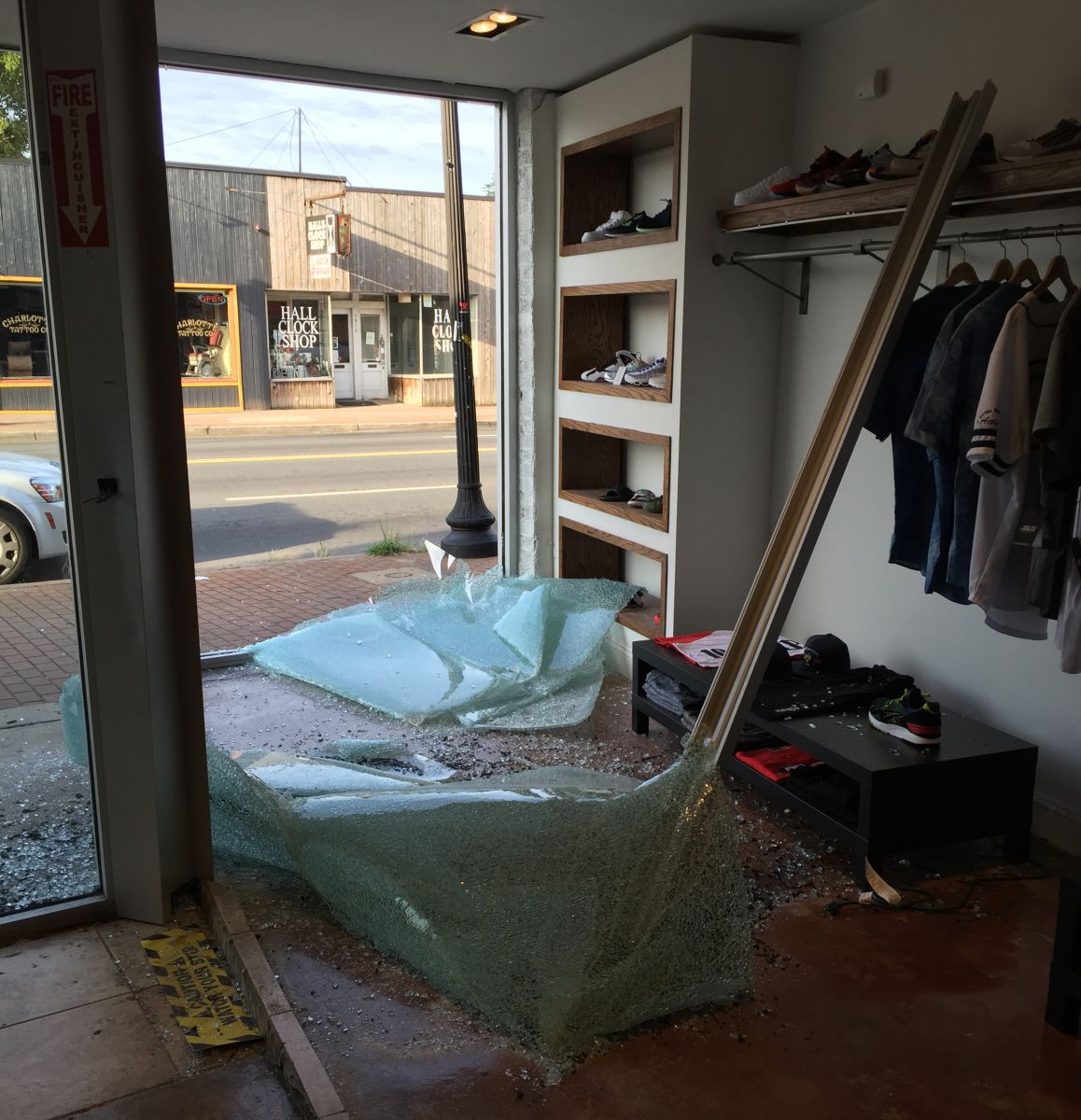 "We've got Don C hats in here. We've got $700 Pharrell adidas jackets. We have a lot more higher ticketed items that they didn't touch," Washington said.
She said the shattering of the massive glass window that serves as the storefront was actually the biggest damper on the day. Washington decided to keep the store open in order to show the community that Social Status was going to stand strong despite the adversity.
Washington says that, despite the break-in and shattered glass, the store has been particularly busy for a Wednesday.
The store's surveillance cameras caught the break-in on video, which has been turned over to the police, who are working on an investigation. Washington and the rest of the staff are hopeful that arrests will follow. Regardless, she's confident the incident won't shake them.
"A little broken glass isn't going to stop us from what we've been doing," Washington said. "The good thing about our team is that we're always able to bounce back no matter what the situation is."