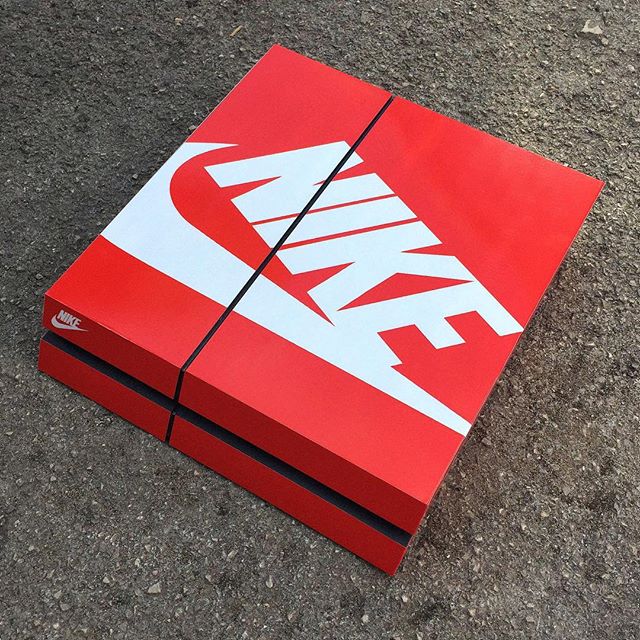 by Brandon Richard
UK-based artist Dominic Lowman is bringing iconic shoe box designs to your favorite video game consoles.
Lowman, who operates Carmeno Customs, has launched a collection of sneaker box-themed skins for the Playstation 4 and Xbox One. There's classic Nike and Air Jordan options for both, as well as the 3-Stripe adidas Originals box for Playstation. And he's consistently rolling out new designs, so there's no telling which classic box will show up next.
The skins are being sold now at clockworksignage for £24.99 each, which converts to about $40 dollars.