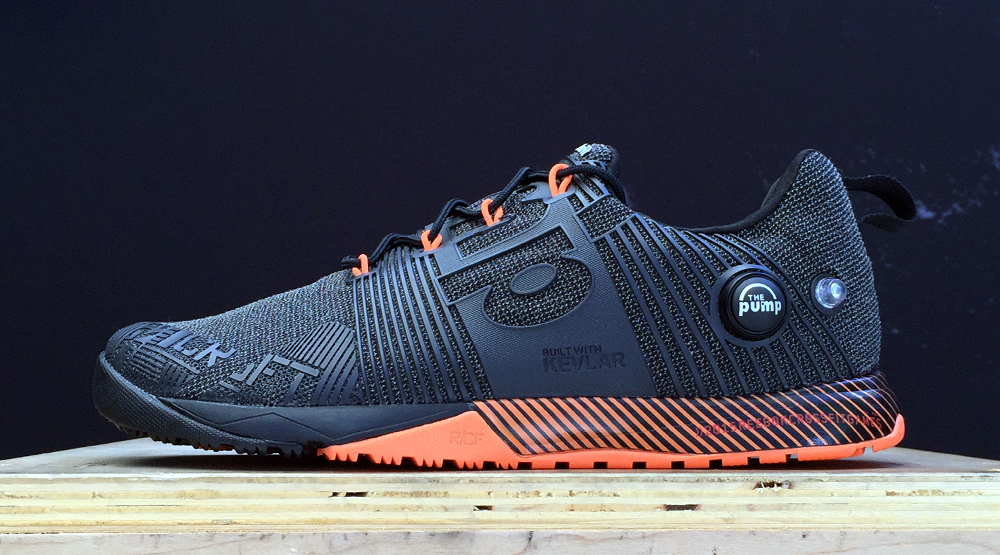 by Brendan Dunne
This year has seen a resurgence of Reebok's Pump technology, a system that was brought back for the brand's new ZPump Fusion running shoe.
The brand isn't stopping there though – it's also bringing the adaptive fit approach into one of its most successful young categories: CrossFit footwear. At this weekend's 2015 Reebok CrossFit Games in Carson, Calif., the brand quietly debuted this, the Reebok CrossFit Nano Pump Fusion. The model features the same outsole as the recent Reebok CrossFit Nano 5.0, but with a reworked upper that allows for more fluid customization of fit.
The result is a sneaker that has more crossover appeal than most of Reebok's CrossFit designs. Reebok's senior product manager for CrossFit footwear Tal Short explained that even in its wear-test phase the sneaker showed up outside the box.
"We're seeing a lot of people wear this as a lifestyle shoe," Short said during a presentation at the CrossFit Games this weekend. "But it's truly a performance shoe. A lot of our coaches would wear this and un-pump it to coach in, but then when it was time to really get after their next WOD they would pump it up to get that nice tight fit."
The Reebok CrossFit Nano Pump Fusion is available now directly from Reebok.